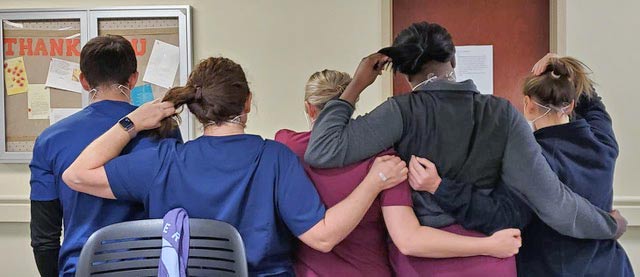 Is it your business' one-year anniversary and you have no one to celebrate it with? That was me on March 18 this year, having to make the tough decision to close my doors to the public. The day also happened to be one year from the grand opening of my boutique, Erika Lynn Studio and Boutique.
Immediately, it felt like survival of the fittest! Every store and small business owner, including myself, was trying to think of all possibilities to make the next sale to survive. (Despite the quarantine, the rent payment doesn't stop looming over your head.) The endless flow of ideas was creative and unique. One business would offer something, and I then would think to myself, "Do I need to offer that as well?" I continued searching and searching for what needed to be done.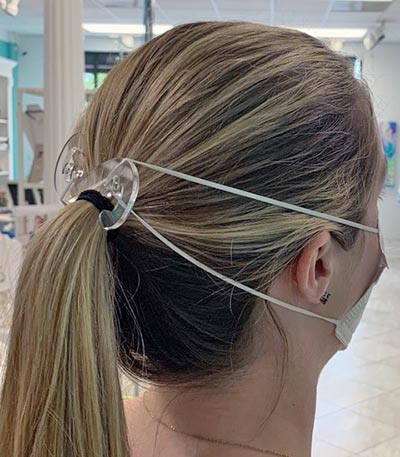 Three weeks into being quarantined, I said to myself, "Why am I spinning my wheels, trying to fight for those couple of sales per day, when nurses and doctors are on the front line, fighting for the lives of others—all while trying to remain healthy and keep their families healthy?"
I watched how large companies stopped production to make masks. A friend of mine owns a large perfume company in Texas and she completely halted production to make hand sanitizer for the people in her community. God gave me a servant's heart and I felt the need to do something, but had no clue what I could do since nurses and doctors don't need handbags right now.
That night I was scrolling through Facebook and saw nurse friends posting about how their ears were raw from the masks they had to wear every day. Some were using paperclips to tie masks behind their head, but it was getting caught in their hair.
"I can make something!" I thought. "I have a machine that could make something to help with this!"
The next day I made a mask clip—which nurses are now calling Comfort Clips. I sent a picture to my best friend who is studying to be a nurse and posted some pictures on Facebook and Instagram to see if friends wanted some for their masks. I thought maybe I'd give away 30 to 50.
Within a couple hours of posting the pictures, I had requests for 500 clips, which was way more than I had the material to make! But I didn't want to turn anyone down.
The next day I called a local acrylic company, PolymerShapes LLC, and within hours they gave me enough acrylic to make 2,000 more clips. Requests have come in for over 4,500 clips, sent to all local and surrounding area hospitals, as well as hospitals and clinics in 10 other states!
I was happy to do my part to help out while my machines were sitting idle and my store was closed. I look forward to getting Erika Lynn Studio and Boutique back open, celebrating my one-year anniversary and talking to and hearing stories from the people I was able to help with my mask clip.
It has been great to see everyone in the community working together, lending a helping hand and doing whatever it takes to get through this. As Americans, it is in our DNA to survive. We are stronger together, we will get through this and we will all thrive!
By Erika Lynn