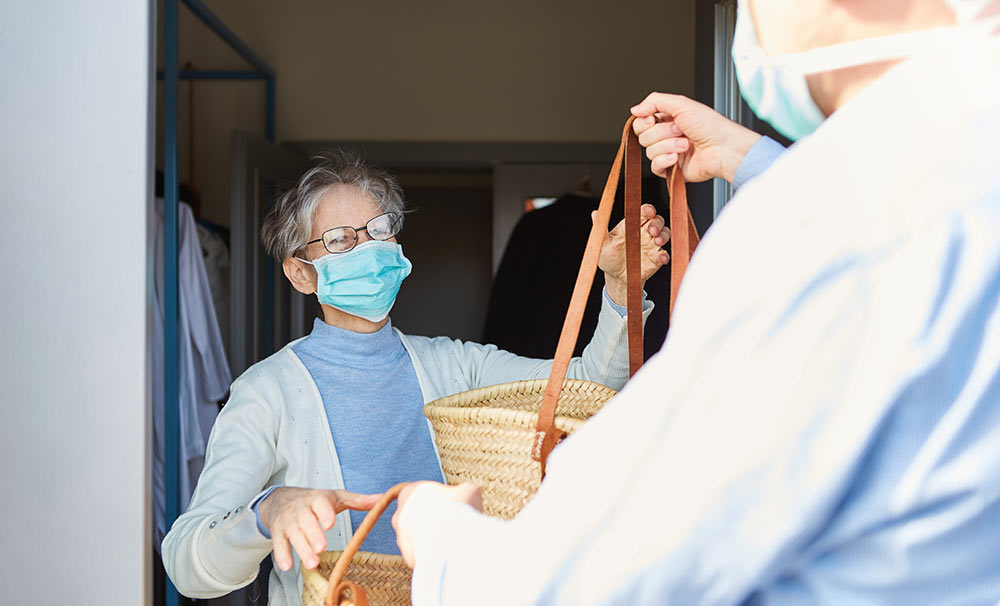 The realities of COVID-19 and social distancing have forced companies nationwide to adapt their business model to fit the new normal of personal interaction. Nowhere is this more evident than in how we access our food and other essentials from grocery stores, restaurants and retailers.
Pre-pandemic, delivery services were often perceived as a convenience that businesses offered to make our lives easier. Now, during this extraordinary time of quarantine, self-isolation and stay-at-home orders, delivery services are not only a safer alternative to in-person shopping and take-out—they have become a necessity for the most vulnerable among us.
For individuals with chronic health conditions or compromised immune systems who are more susceptible to COVID-19, chancing crowds could mean endangering one's life.
It is no surprise that online grocery delivery services such as Shipt are experiencing an "unprecedented rise in demand" for home delivery during the outbreak. To help prevent coronavirus' spread, Shipt and others are implementing public health precautions including no-contact deliveries in which shoppers leave orders in a secure spot outside your door. The default setting on their app is now "Leave My Order at My Door."
Another grocery delivery service app seeing historic demand and backlogs, Instacart, has launched a "Leave at My Door Delivery" option that is in effect nationwide.
The surge in delivery requests has challenged even retail giants, such as Amazon and Walmart. Amazon, which owns Whole Foods and operates its own grocery delivery service called Amazon Fresh, has struggled to meet the skyrocketing demand. Order back-ups have been commonplace as slots quickly fill, and both companies are hiring thousands more employees amid a global economic downturn.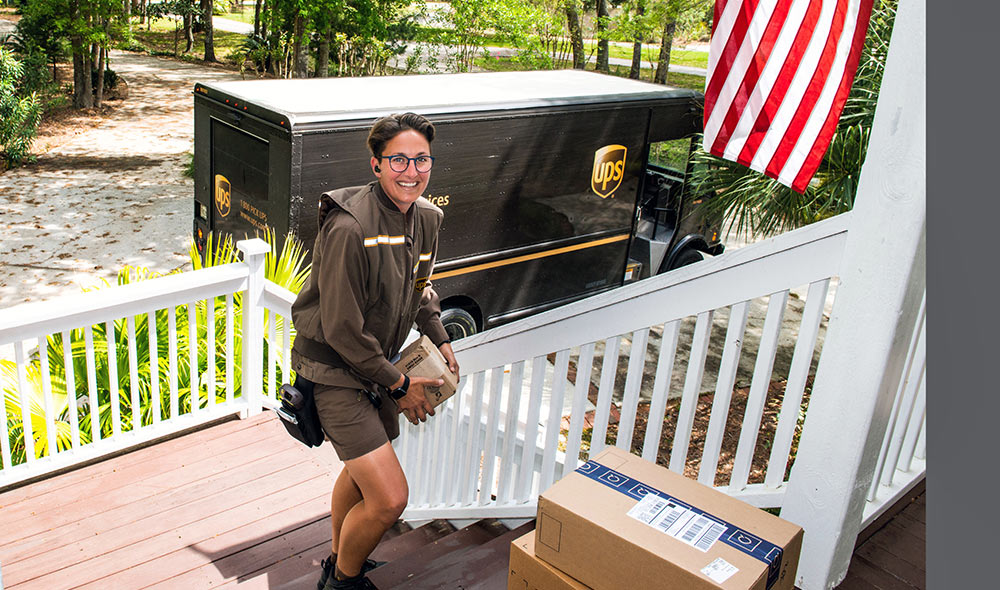 Seniors are another at-risk population segment that must be particularly wary of personal interaction. Mount Pleasant's Sandpiper Retirement Community has been offering free delivery of groceries and supplies to any senior over 60 living in town, on the islands or in Awendaw, who is sheltering in place or quarantined due to COVID-19.
Not every delivery service has taken off though. Clint Weimann, CEO of the Charleston-based courier service Bullet Deliveries, said they lost business within the first three days of non-essential closures. Approximately 75 percent of their operation entails delivering legal and mail documents to offices, most of which have shut down during the pandemic.
The outbreak has required thinking outside the box, including partnering with several area restaurants on delivery. Weimann has been in talks with local grocery store general managers about assisting with back-logged grocery deliveries, but movement is slow because every decision must go through corporate.
"It makes sense from our perspective to offer that service," Weimann said.
Upon hearing about COVID-19, Bullet Deliveries convened an emergency employee training session and equipped every driver with sanitizer containing 70% or more alcohol (CDC recommends at least 60%). Drivers spray the entire outside of every delivery package and affix the package with an official sticker assuring customers it has been disinfected. They maintain contactless delivery and have developed a contingency plan with a back-up fleet of drivers if their employees must be quarantined.
Additionally, local restaurants, pharmacies and other businesses that have the ability are adjusting to fit the paradigm shift of contactless consumerism. Many of their Facebook pages feature updated banner photos reflecting delivery options offered through themselves or a third party.
Some area restaurants entered into contracts with internet food-ordering services, including Grubhub, Uber Eats, DoorDash and Postmates, which have shifted their approach to offer contactless drop-offs and even waiving of delivery fees.
Morgan Aycock, a Mount Pleasant resident who works as an independent contractor for Grubhub, Uber Eats and Postmates, said that when the pandemic initially closed dine-in restaurant service, the ensuing week was slow as households stockpiled groceries. That following week as cupboards emptied, business spiked. For him, peak hours have been between 11 a.m. to 2 p.m. and 4 to 7 p.m.
Customers have been placing larger orders and tipping more generously then they had been pre-COVID-19. "I think when people got tired of eating what was in their pantry, I started getting bigger tips," mused Aycock.
He attributes this generosity to people's appreciation of workers who are providing delivery services at a time when social interaction poses risks.
He expressed surprise though that there hasn't been a surge in demand for another delivery service that Postmates offers.
"I thought the grocery part would take off, but it hasn't," stated Aycock. Referencing contactless drop-offs, he says that it took each app a few days to add a "Request No Contact Delivery" option following restaurant closures in mid-March; a week later it became the default delivery setting.
Although deliveries minimize contact points and are securer than in-person shopping there are still concerns about handling the packaging containing the items themselves. The FDA states that there is currently "no evidence to support transmission of COVID-19" through food, food containers or food packaging.
Our knowledge of the novel coronavirus continually evolves, but additional steps to avoid potential contamination include washing your hands with soap and water for 20 seconds, per CDC guidelines, after unpacking and storing groceries, washing or wiping down cans and boxes of food pre-storage, and cleaning counters and surfaces touched by the groceries.
For more information on proper handwashing techniques, visit www.cdc.gov/handwashing.
Sources: Shipt, CNET, FOX 6 Now, CDC, Healthline.com, TIME, Inquirer, The Hill, and U.S. Chamber, FDA.