How does a global pandemic such as COVID-19 get dealt with in smaller communities? The greatest impact in managing the crisis comes from our hometown heroes. The health care workers of the Lowcountry in South Carolina answered as they always do: swiftly, with compassion and determination, all while placing themselves, and oftentimes their own families, at risk.
From the early months of 2020, physicians and doctors were at the front lines learning about the virus, answering and soothing their patients, and working with the positive and negative diagnoses. It was necessary to get their patients to a proper testing facility; some patients would be admitted to a local hospital, less severe cases were sent home, and others, who found themselves with typical health-related problems, sometimes had to tough it out by virtual visits.
From there, emergency room doctors and practicing physicians in the hospitals, from pulmonary to kidney, had to respond to the demands of COVID-19.
Nurses worked tirelessly alongside their physician partners and were the primary caregivers to most of the coronavirus patients. From operating the much-needed ventilators to passing messages between loved ones and patients, nurses were and always will be the saving grace.
Throughout nursing homes, senior centers, hospitals and primary offices, nurses remained rock solid in their commitment to patients.
Pharmacists played a critical role and were on the front lines with the everyday public who needed daily access to their prescriptions. After all, many of the less severe cases of coronavirus had to obtain their medications from the local drug store.
The list of hometown heroes in the health care world doesn't stop there. All these well-regarded professionals were battling the front lines with their custodial staffs. Everyone who stepped into a hospital, nursing home or pharmacy put themselves in harm's way.
The proper disposal of medical waste and maintenance of hospital rooms and medical offices were just as crucial to stop the spread of the virus. Many stories were reported of various management personnel stepping in to help with the necessary cleaning and disinfecting.
Emergency medical technicians that include area firefighters answered emergency calls and dispatched directly to contaminated homes. Imagine getting the call and not knowing exactly what you were responding to at any given moment.
Day in and day out with long, exhausting shifts of treating the ill, crying over those that lost their lives, crying with those that survived and carrying the load for so many more years to come, health care workers in all aspects, truly are our hometown heroes.
President Trump acknowledged health care professionals, referring to them as brave patriots, by proclaiming March 30 as National Doctors' Day: "We express our immense gratitude to the men and women who are caring for and treating patients across our country and whose commitment to serving others has never been clearer. Their contributions to the health and well-being of every American are immeasurable. As one Nation, we pray for their continued health and strength, and we ask God to bless them with the wisdom and resolute spirit to care for all those who need healing," he stated on whitehouse.gov.
Pharmacists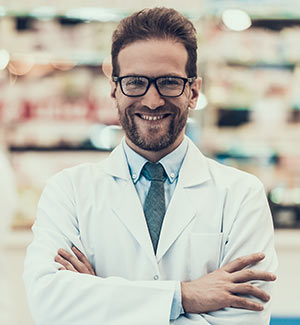 Oftentimes, pharmacists are forgotten as being on the front lines of the nation's response to the pandemic, providing medications and advice to much of the population. Pharmacies are the first stop for people not feeling well, whether it is from the common cold or coronavirus.
A pharmacist is professionally qualified to prepare and dispense medicinal drugs and often will have a pharmacy technician at the counter. Technicians are health care providers who perform pharmacy-related functions, working collaboratively with a licensed pharmacist.
Pharmacists and pharmacy technicians work at your local groceries, drug stores and independent locations, as well as within hospitals and medical centers.
Doctors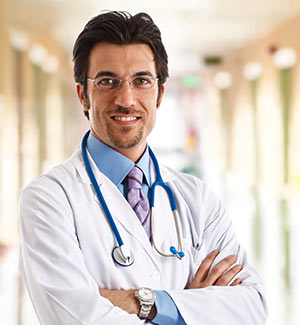 Throughout the country, there are more than half a million doctors in different specialties. While coronavirus hit cities across America, it was quickly realized that more doctors, other than emergency room doctors, were needed to treat the virus as it was discovered to attack the lungs, kidneys and more.
Family doctors were often the first to listen to their patients and determine their symptoms. From there, the doctor would refer the patient to a testing site and then it was a waiting game. If a patient was severely ill, he or she would be admitted to the hospital, while patients who showed minor symptoms would return home and quarantine.
Virtual visits followed as did hospital stays. Each destination required physician assistance and the community dealt with positive patients at all area hospitals.
Nurses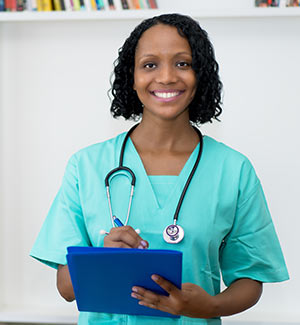 It used to be nurses were only mentioned when referencing a physician, but not today. A nurse is trained to care for the sick and is the glue that holds a patient's health-care journey together. The entire patient experience, from admission to discharge, is attended by the hands of a nurse.
Nurse practitioners and registered nurses give medical and other much-needed attention to patients through long, demanding shifts.
Placing themselves in danger, these true fighters of all backgrounds typically have a caring nature, are empathetic, detailed, organized, adaptable, have physical and mental endurance and are quick thinkers.
Firefighters/Paramedics/Emergency Medical Technicians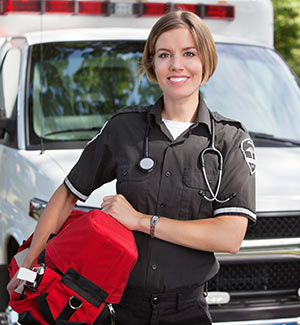 Anytime an emergency call is placed, firefighters are typically the first to respond, which is why the majority are also trained as an EMT or paramedic. Hence, the appropriately and commonly used title, first responders.
All have undergone training and will respond to emergency calls and quickly provide medical services, whether it is a person in medical distress or suffering traumatic injuries at an accident scene.
Emergency workers never know if the call they are responding to is a coronavirus patient because oftentimes the patients themselves do not know. Depending on the patient's condition, the emergency worker may then transport them to a local hospital.
Medical Custodial Worker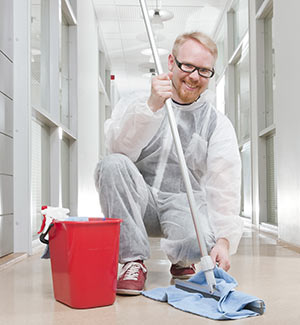 A crucial job that is extremely underappreciated is the role of custodial duties amidst a pandemic.
In addition to compliance and safety issues that go well beyond mopping and emptying the trash, the medical custodial worker is often in the same room as the patient, nurses and physicians. Additional training and an understanding of the medical environment is vital.
Sanitizing and the removal of medical debris, all while not being seen or heard, is a difficult job. The prospect of contracting the virus is very real for these individuals, too.
By Stacy E. Domingo