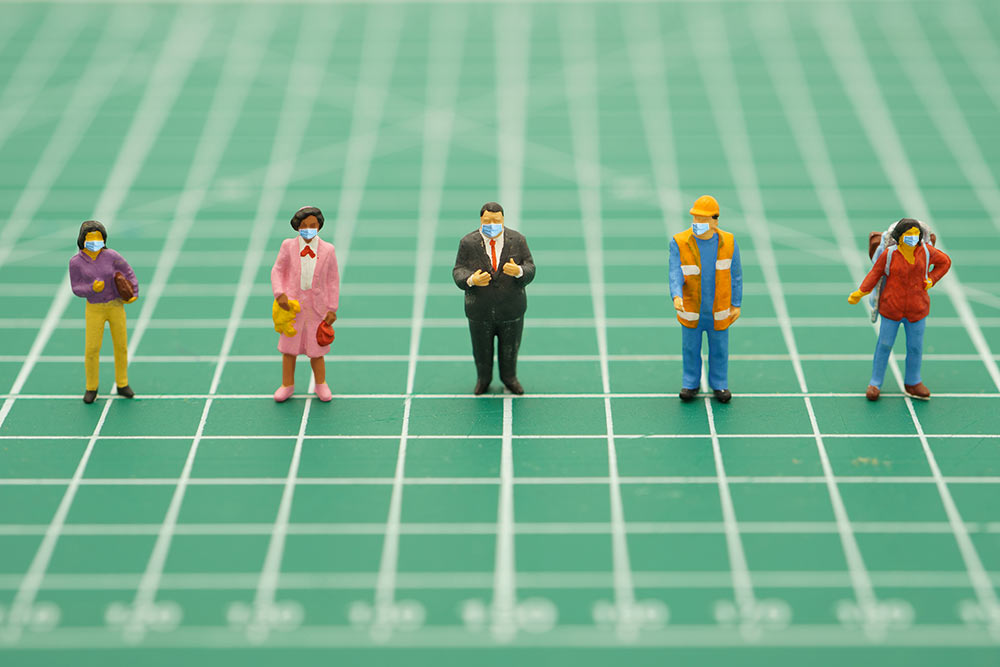 The scourge of COVID-19 has separated us physically, but the mutual hardships we have endured in these unprecedented times have also served to unite us globally and locally. Whether assisting our most vulnerable citizens' access to food, shelter or medicine, or just reaching out via social networking, virtual group chats—or even apartment balconies—to stay connected and lift dampened spirits, acts of kindness and beauty are ubiquitous.
Worldwide, people are devising creative ways to maintain our communal bonds and show our solidarity. In Italy, after the government declared a total lockdown and ordered social distancing measures when leaving the house for essentials, a country renowned for its opera singers found solace in a shared national passion: music.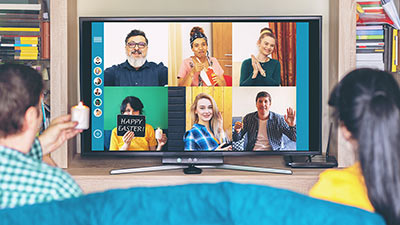 Neighbors in towns across the country are coordinating nightly balcony and window sing-alongs and jam sessions through social media. Germany followed suit with musical flash mobs of their own, as professionals and amateurs joined together in internet-broadcasted concert performances from wherever they sheltered in place.
Chinese produce farmers and truck drivers, without any guarantee of payment, supplied and delivered vital food aid to Wuhan, the coronavirus crisis epicenter, that was quarantined from the rest of China.
In Iran, videos of hazmat suit-clad doctors dancing to boost patients' and each other's morale have gone viral.
#ViralKindness campaigns are launching to help high-risk populations during the pandemic. A group of Canadian high schoolers created a free Joy4All telephone hotline that self-isolating seniors can call to hear pre-recorded jokes, stories and positive messages.
High school teens in Silver Spring, Maryland, are voluntarily delivering groceries and necessities to seniors sheltering in place.
In New York City, Los Angeles, Atlanta and countless other cities worldwide, people gather every evening at their windows and balconies to cheer and applaud essential workers in a stirring homage to coronavirus frontline employees.
Nationwide, grocery stores and retail chains are allotting time for senior-only shopping to minimize this susceptible demographic's potential COVID-19 exposure. Newspapers are providing free online coronavirus coverage to keep the public informed and updated on where to access critical resources.
MLB is collaborating with sports apparel maker Fanatics to shift production from baseball jerseys to masks and gowns for health care workers.
NFL New Orleans Saints' quarterback Drew Brees and his wife, Brittany, have donated $5 million to Louisiana's coronavirus relief efforts.
NBA Golden State Warriors' point guard Steph Curry hosted Dr. Anthony Fauci on his podcast to help disseminate accurate medical information on containing COVID-19's spread.
Here in South Carolina, Gaffney residents are providing personal shopping services and making meals for at-risk neighbors with health conditions, even picking up medications and other essentials.
Lexington County Recreation and Aging Commission's Meals on Wheels program, which offers free and reduced-price meal delivery for county residents ages 60 and older, has relaxed eligibility requirements. South Carolina Gamecocks head football coach Will Muschamp and his wife, Carol, launched a nonprofit initiative called "Feed Our Heroes" that donates meals to healthcare workers fighting COVID-19.
In partnership with The Post and Courier, Trident United Way established a Tri-County COVID-19 response fund supporting those experiencing financial hardships and supplementing service capacity for nonprofit partners to meet the surge in local assistance requests.
A charity called Feeding Our Heroes SC comprised of a group of Mount Pleasant moms and professionals has fundraised more than $24,000 via Venmo and purchased more than 2,500 meals (as of April 17) that they voluntarily deliver to Charleston hospital staff.
The exploits of Whitney Klomparens, Suzi Pigg and Leigh Ann Garrett have been featured on "Good Morning America" and in Southern Living Magazine. All three are managing this philanthropic endeavor (launched March 18) while balancing full-time jobs and homeschooling their children.
They have hired 20 local restaurants, so their volunteerism assists on multiple fronts: bringing cash flow to struggling businesses while also providing complimentary sustenance to intrepid medical personnel battling COVID-19.
"Our food and beverage industry is hurting," noted Garrett. "Our hospital workers, everyone from doctors, nurses and the environmental services teams, are putting their health and their family's health at risk just by going to work. It was time for community members to come together to support both parties at once."
Southern Eagle Distributing, Louie's Kids and The Matching Fund have developed a Hospitality Relief Fund to assist Charleston area hospitality staff impacted by COVID-19. Their goal is to raise $100,000, which includes a $50,000 match from the participating organizations. Hospitality workers apply through the fund for a $50 gift card to use for groceries.
Charleston resident Raymond Owens created a Facebook group called "GOOD NEWS during the coronavirus concerns," that posts upbeat content.
"I just noticed there was so much negative news happening, but I thought to myself, 'There has to be good news happening during coronavirus concerns as well,'" explained Owens of his motivation.
Sample posts include positive news articles, while some are as simple as people sharing a heartwarming pet photo.
"I've had dozens of people tell me this has really helped them get through this," said Owens. "One individual in particular told me that she is a nurse and working in the hospital. She said she uses the group feed when she is not working to de-stress."
The page, which Owens started "off the cuff" on March 16, has acquired 20,000 members within a month.
It illustrates just another way people are staying connected while practicing social distancing to help collectively manage a difficult time.
Sources: CNBC, NY Times, LA Times, USA Today, The Guardian, CBS Sports, News 7 WSPA, The State, Facebook, WIS TV, Count On 2, Today Show, Donate2it, Good News Network, Trident United Way and CBC Radio Canada.
By Colin McCandless