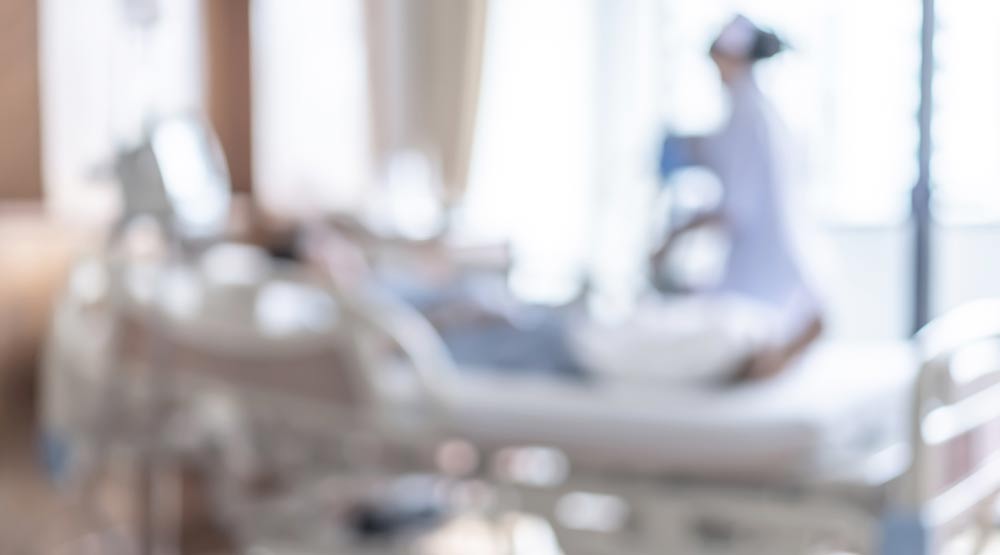 From Chuck Berry to The Beach Boys, The Beatles to Prince, our favorite musicians have always sung about cars. Now, Americans may soon be singing the praises of the people who make them.
Call it stepping up to the plate out of a corporate desire to help amid the current coronavirus pandemic, or call it big businesses reacting to some significant "arm-twisting" by President Trump, either way some of America's largest and best-known companies are lending their mass production expertise and manpower to help fight COVID-19.
3M answered the call with design and testing consultation, helping to develop a new powered air-purifying respirator (PAPR). In collaboration with the United Auto Workers (UAW), the company also began producing face masks for internal and medical use.
In another move aimed at protecting health care workers, Ford is manufacturing reusable surgical gowns from airbag materials in conjunction with supplier Joyson Safety Systems.
The automobile company perhaps best known for its Mustangs and F-150 trucks is also lending manufacturing support to help Thermo Fisher Scientific quickly expand production of COVID-19 collection kits for patient testing.
General Motors is working with Ventec Life Systems to produce critical care ventilators needed to treat seriously ill patients. This V+Pro is portable and can run on battery power, an important consideration for non-traditional facilities, such as field hospitals.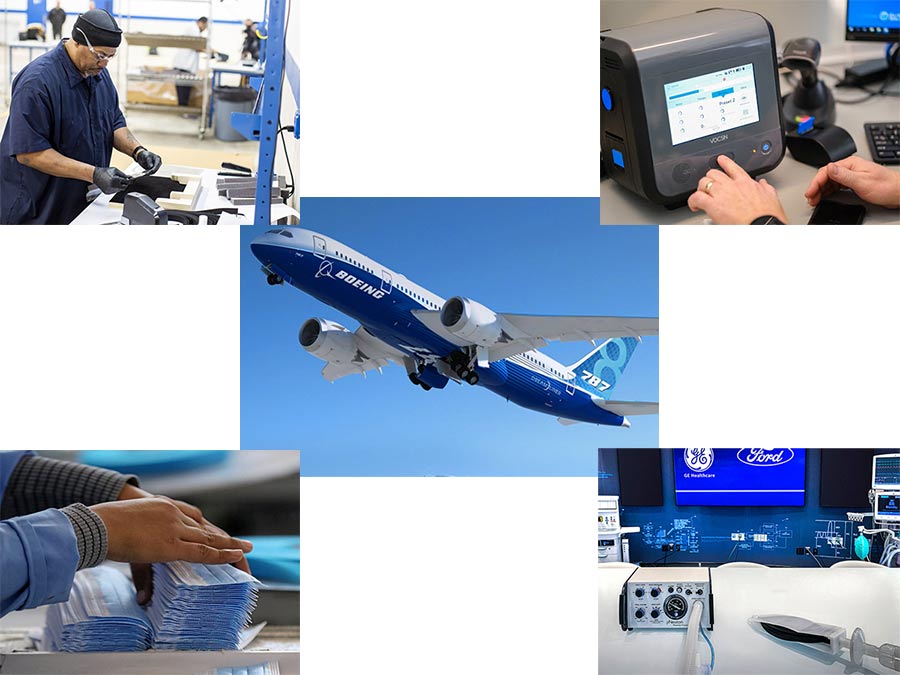 The company is using its Warren, Michigan, plant, which formerly produced automatic transmissions for the Chevrolet Impala and the Cadillac XTS, to manufacture face masks. As it ramps up, it's projected to turn out 50,000 masks per day.
Fiat-Chrysler America is taking a two-pronged approach to the COVID-19 crisis. Expanding its coronavirus relief efforts, Fiat-Chrysler has delivered more than one million meals to charities providing food service to children.
The company, well-known for its namesake vehicles as well as other marques including Jeep, Alfa-Romeo and Maserati, has begun manufacturing protective face masks which will be donated to police, EMT and firefighters, as well as to workers in hospitals and health-care clinics. Production is targeted at more than one million a month throughout the United States, Canada and Mexico.
In other businesses, many of them local, important and innovative steps are being taken to help us all during the coronavirus pandemic.
Among those lowcountry heroes is aerospace giant Boeing in North Charleston. The company has offered one of its 787 Dreamliners to ferry medical supplies where needed and launched its efforts in early April with a much-needed delivery of PPE and other gear to New Hampshire. The company has also repurposed its 3-D printing capacity to produce medical grade face shields for those on the front lines of the pandemic.
Additionally, employees of Boeing donated $10,000 to the Lowcountry Food Bank to help support hunger-relief efforts in response to COVID-19. The money is being donated through The Employees Community Fund of Boeing, which is made up of donations from members of the Boeing team.
Tony Baker, the founder of Blackbaud, Daniel Island's cloud-computing leader, his wife Linda, and their family have pledged to match donations up to $500,000 to the Coastal Community Foundation. The company also announced the launch of new technology geared toward helping cultural organizations, such as aquariums, gardens, museums and zoos to provide much-needed virtual entertainment and educational services to all our communities that are experiencing stay-at-home lockdowns.
In the Upstate many companies also are turning their attention to the extraordinary needs created by the COVID-19 pandemic. Spartanburg's Contec, a leading manufacturer of contamination control products, has shifted a portion of its already critical disinfectant production to high-grade protective face masks.
And Milliken, a textile institution for more than 150 years, has begun utilizing the technology and equipment it previously reserved for automobile carpets, airbags and graduation caps and gowns to produce hospital gowns and hospital privacy curtains using anti-microbial technology.
In would be nice if there was an upbeat lyric to sing along with all this hard work. Or maybe there is. Perhaps it's a positive Queen hit. The one that assures us that "we are the champions."
By Bill Farley