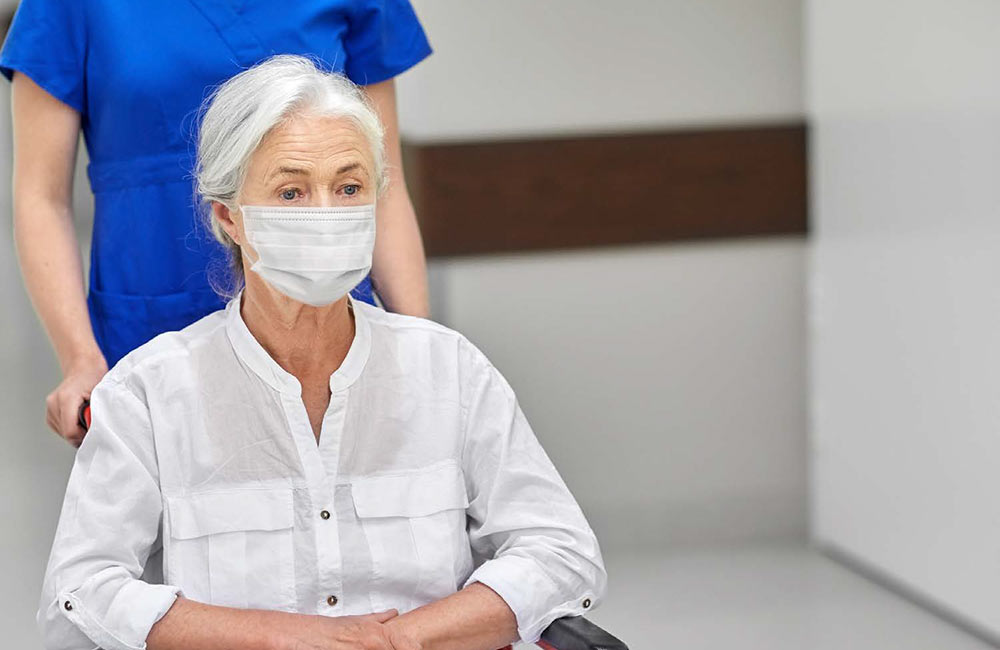 People get sick every now and then; it's a fact of life. But what if you were sick with the virus that everyone in the world is talking about? While COVID-19 has produced some very scary statistics — just check any news outlet for the constant updates — the fact is, plenty of people get sick with the virus and then recover, including our South Carolina neighbors. Mount Pleasant Magazine spoke to two of them, and their inspiring stories will reassure you that the odds are, in fact, in your favor. Please just wash your hands and stay safe.
ROXANNE HALL'S STORY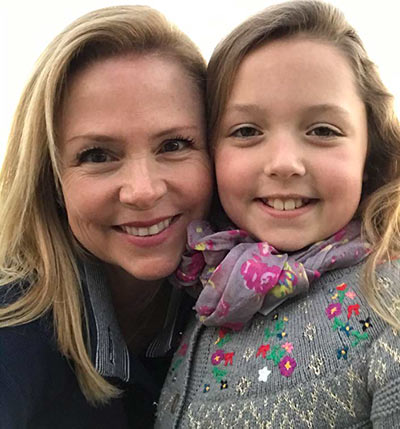 Roxanne Hall is a Mount Pleasant resident who works as a physician's assistant for a local practice. When she noticed her sense of smell and taste had suddenly diminished — a symptom associated with COVID-19 — she thought back to when she might have been exposed to a sick patient. Sure enough, fever struck her a few days later, on March 24. Though it wasn't accompanied by other flu-like symptoms at first, she decided to get tested the next day. As the week progressed, so did Hall's symptoms — from fatigue and aches to gastrointestinal distress. Finally, a friend who happens to be a pulmonologist at MUSC dropped off a pulse oximeter at her door. To her surprise, her oxygen level was in the 80s; normal is closer to 100.
"So, even though I did not feel short of breath, I was short of breath," she explained.
Hall was able to get admitted to MUSC quickly, and she was sent to an isolation room right away. After testing her, the hospital confirmed that she had COVID-19, as well as pneumonia. She was given an IV, oral antibiotics, Lovenox injections and hydroxychloroquine.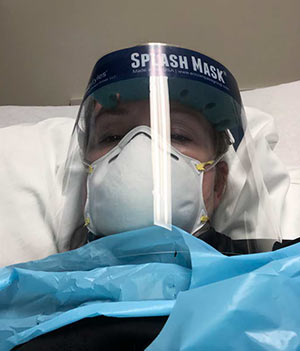 "Anyone who came into the room had to be fully covered," she said. "The doctors would speak to me through a teleprompter. I kept thinking about how brave the nurses were to be around me, as sick as I was."
She added, "The headaches were the worst. It felt like I had an ice pick in my skull. One night, I woke up with body aches so intense that I was crying, wondering if I would survive."
A couple of days later, Hall was transferred from the isolation room into a special ward for people recovering from COVID-19. Then, in a few more days, she was allowed to return home and begin her two-week isolation period. As of our interview, she is feeling much better.
"This illness has made me realize that small things don't matter," she shared. "Just love your life. I find myself laughing more now at silly little things."
Hall also stressed the importance of considering how hard our health care professionals work and doing our part to keep hospitals from reaching capacity.
"People are frustrated that they can't go out in public. But the men and women on the front line of this pandemic are brave, respectful and committed to helping people survive," she noted. "They are putting their lives at risk to help others. I pray for everyone's safety, and I thank God for my life."
RON KENDRICK'S STORY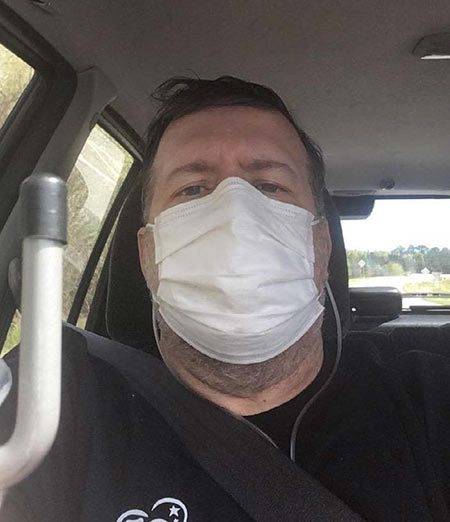 It was March 17 when Mary Kendrick's husband, Ron, "became very ill, out of the blue." His symptoms included coughing, body aches and a dangerously high fever, around 102 or 103 degrees. The next morning, at his family physician's office, Kendrick tested negative for influenza. Next, he was tested for COVID-19 and instructed to self-isolate, though the confirming results would take time.
"Thankfully, our bedroom has its own bathroom, so he stayed in the bedroom," said Mary, who resided in another bedroom in the house. "I would put his food and drinks outside the door on a tray, using paper plates and cups."
Unfortunately, Ron's symptoms worsened. He'd been sick almost a week when his doctor called and confirmed that it was, indeed, the coronavirus. Later that same week, he called his wife from the bedroom and said he felt like he couldn't breathe. When his oxygen clocked in at 88, she called 911.
"The EMS workers were covered up from head to toe," she remembered. "They asked if he was able to walk outside. They got the stretcher ready at the front door; they didn't come in. He came out and got on the stretcher, and I sprayed everything with Lysol."
The eight days that Ron remained in the hospital were tough for Mary and their son, Nick. They weren't able to visit him in person, so they video chatted with him using the FaceTime app. Despite the fear of that time period, Ron never had to be put on a ventilator and was able to return home once his fever abated. Still, he was told to keep self-isolating in the bedroom and stay on his oxygen.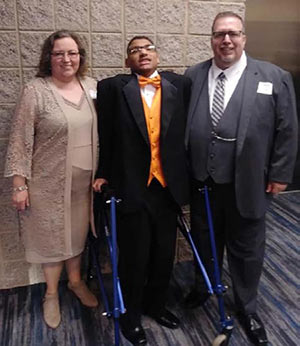 By mid-April, Ron was finally able to leave the bedroom and join his wife and son in the living room. Though he was still wearing a mask — and he and Mary continued to sleep in separate rooms — it was an important turning point for the family. As of this interview, Ron's cough was almost gone. Though Mary's thankful that she and her son stayed well, she said the most concerning part is not knowing where he picked up the virus.
"We have no idea where he got it," she said. "He didn't go anywhere special, just the grocery store and gas station. We were diligent about sanitizing. We didn't go to a park or out of town."
Mary noted that although her husband's mood has been up and down, she's been reassuring him that getting better is the most important thing in the eyes of his family.
"It was upsetting him, knowing I had to do all the caretaking for our son," she said. "But I told him it helps me to know he's going to get better. Now, he's in good spirits. And he's getting his strength back."
By Denise K. James