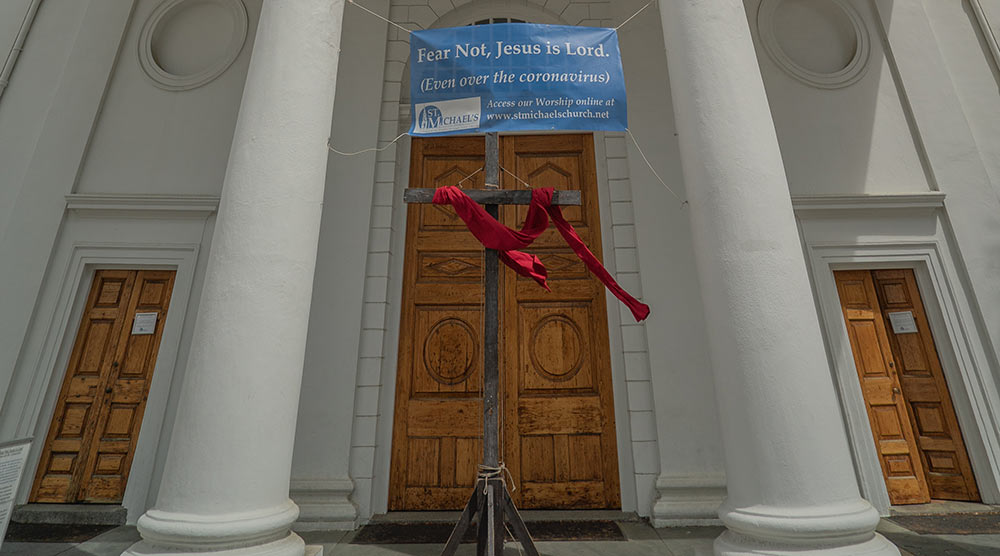 COVID-19 has impacted our community at its core. It's no secret that societal norms have changed. Where we once exchanged hugs, handshakes, met in large groups and celebrated religious holidays together, we now are advised to distance at least 6 feet apart, wear masks and gloves and gather via video conferences. This may cause a great sense of loss, grief, anxiety and fear, as these circumstances are beyond our control. Many turn to their faith in times of trouble.
Our spiritual leaders are finding new channels to connect with their congregations. Most are now offering on-line worship services and are encouraging virtual life groups and prayer meetings. All are encouraging us to read, pray, and strengthen our relationship with God.
Senior Pastor Chad Moore of The Church at LifePark said, "When crisis comes, we are reminded of what is important. Families matter. More time together is wonderful. And we should simplify our lives and live on less. This can bring a sense of contentment and peacefulness and the ability to see things more clearly. Trials can actually become turning points in our lives."
What has changed most visibly is the format and platform that helps support our faith. According to Rabbi Stephanie Alexander at Kahal Kadosh Beth Elohim, "The elements of teaching worship, ritual, community and study are still the same, but now are provided online. All experiences are fleeting and have a beginning, middle and end. So we should strive to put aside questions we cannot answer and realize that this situation is temporary." She is encouraging her congregation to read more about Jewish heritage and recommends Viktor Frankl's "Man's Search for Meaning" to help us find perspective.
Father Robert Spencer at Christ Our King Catholic Church reminds us that "the church is the people, not a place." While the church itself is still alive and well, there now is a need to provide church online. "The connection is between you and Christ, and not a physical location. We can all seek our relationship with Christ no matter where you are."
It's important for all of us to realize that in Scripture, we will have troubles and life is not perfect. Pastor Chad Moore reminds us in Psalm 46:1 that "God is our refuge and strength, an ever-present help in trouble." It means that God is with us and we need not be afraid. It means we can take comfort in being in God's presence, trusting in the promise of eternal life.
Amid this time of uncertainty, we can find peace in the fact that "this too shall pass." The COVID-19 crisis is temporary and it too will come to pass.
As we adapt to our new norm of social proximity, our places of worship are on the forefront of change to nurture our spiritual needs. God lives in the hearts of his people, and that is a constant that we can find comfort in until the end of time.
By Juli Kaplan