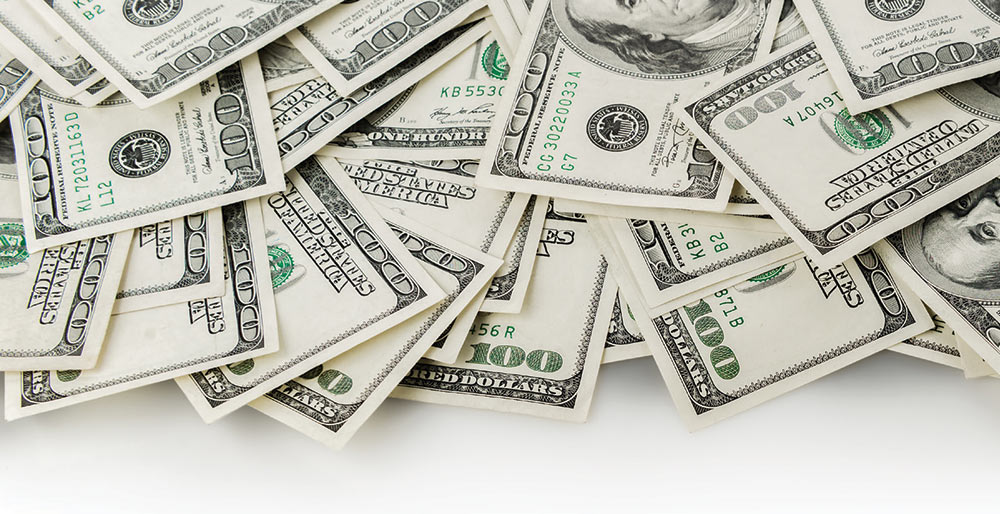 Established by the CARES – Coronavirus Aid, Relief and Economic Security – Act, the Paycheck Protection Program offered Small Business Administration loans with the potential to become grants for businesses struggling to pay their employees and remain viable, even as they were being ordered to shut down by government mandates aimed at controlling the inevitable spread of the COVID-19 pandemic.
The downside to this influx of $659 billion in federal help was that many small business owners, lacking the legal and accounting resources that are commonplace among larger companies, were wary of navigating the maze of rules and regulations that always seems to accompany government programs.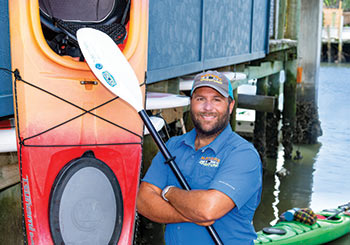 In the Mount Pleasant area, however, local bankers stepped up to the plate to help their regular customers – and, in some cases, entrepreneurs who had been doing business with some of the larger financial institutions – obtain the funds necessary to survive a drastic drop in business without cutting their employees loose.
COVID-19 packed a serious gut punch for Ben Toy and his wife, Dana, owners and operators of two local businesses that depend on the tourist trade to make ends meet. Visitors to the Charleston area who are in town each year for various festivals and events or just to see relatives also spend time at Nature Adventures, renting kayaks and paddleboards, taking lessons and participating in team-building activities. With the Cooper River Bridge Run, the Volvo Car Open and the Flowertown Festival all canceled this year due to the pandemic, their business plummeted drastically.
"We lost spring break and all of March and April," said Toy. "The weather is beautiful here, and getting on the water is the thing to do. Every event in Charleston is a spike for us."
Their other business, On Purpose Adventures, took an even bigger hit. The company, which plans and executes an array of events across the country and even internationally on occasion – from team-building to company retreats to family reunions – was all but shut down by travel restrictions.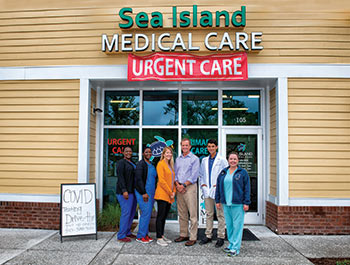 Toy was able to keep his employees on the payroll and pay his rent, insurance premiums and other expenses because he obtained PPP loans – $44,000 for Nature Adventures and $10,000 for On Purpose Adventures – with the help of Jonathan Peavey, business development officer at Beacon Community Bank.
"Jon was absolutely incredible," said Toy, who explained that he originally met Peavy through the Mount Pleasant Chamber of Commerce. "He was calling at 11 at night. With all the unknowns, he hand-held us through the entire process. He went above and beyond what any banker would normally do."
Toy, who was not a Beacon customer before the pandemic, said he is in the process of changing that situation.
"Without the PPP, we'd be in dire straits right now," he concluded.
Toy was not the only local businessperson who received a helping hand from Peavey. Bet Rhodes and her husband, Vinnie, own Sea Island Medical Care, which opened for business only a year ago. She said their bank "wasn't doing anything less than $100,000, and we didn't need that much." She got in touch with Mount Pleasant Chamber President Shane Griffin, who pointed her in Peavey's direction. The result was a $71,000 PPP loan that enabled them to retain all seven of their full-time employees.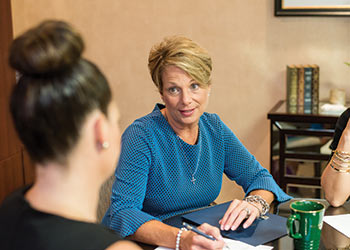 "Jon was awesome to deal with. He was calling us on Friday night and Saturday," Rhodes said, adding that the PPP loan was "a huge blessing for us and for our employees."
Karen Stawicki, the sole proprietor of Compass Financial, received a $20,800 PPP loan, also with Peavey's help and also through an introduction from Griffin.
"The loan was definitely a breath of fresh air, a cushion to say 'we're going to be fine,'" she commented.
Brooks Melton, chief executive officer of Beacon, which opened its doors in January 2018, said the bank had never made an SBA loan before this year.
"We quickly dove in and got up to speed and got approved to make the loans," he said. "We found that the folks we were dealing with were delighted to have that personal touch. Many banks made the decision to only do PPP loans for their existing customers. We decided this was a great opportunity to really live out our mission and serve our community. We truly had a number of business owners break down in tears when we told them their loan was approved."
Melton said Beacon helped local businesses with around 500 loans totaling more than $50 million. He pointed out that only about 25% to 30% were Beacon customers before the pandemic hit. The loans averaged around $140,000 during the first round of funding from the federal government and approximately $70,000 during the second round.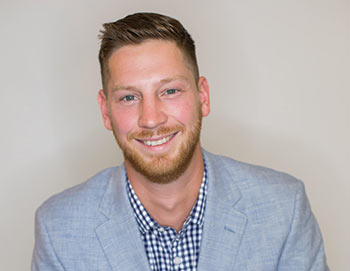 "One of the great things for us, which was very rewarding, was that we have absolutely picked up long-term customers," he said. "There were a lot of really anxious people, and we did a lot of hand-holding."
By mid-June, South Carolina Federal Credit Union had approved 400 loans for just over $13 million, an average of around $33,000 per loan. Vice President of Lending John Stanford pointed out that the credit union was not originally an SBA-approved lender, but its leadership team realized their customers might need help.
"We wanted to be able to assist our members, so we got up and running with the SBA in about a week's time so we could offer these loans," he said. "We were working all night just to be able to get everyone in. Everyone was concerned that the money would go away. Fear is a big motivator. What we were trying to do was find a time when it would be easier to get into the system. Our team was working at night to get in as many applications as we could."
By Brian Sherman