How has daily life changed for you?
It's a question many of our area's seniors are asking one another these days, as stay-at-home regulations restrict most social activities to one's immediate household and fear of the COVID-19 virus keeps many out of the few open businesses and other regular meeting places.
Nowhere is the answer to this question clearer than at communities such as Wellmore of Daniel Island.
Wellmore offers assisted living, Alzheimer's and dementia care, skilled nursing and more. Their daily schedule normally includes numerous group activities and frequent off-site trips to enjoy concerts and to accommodate residents' shopping needs.
Those are all gone for now, in addition to visits from friends and family due to precautionary restrictions. The home's buses and vans are idle these days. "The big thing now is our residents communicating with their friends and loved ones via Skype and similar internet services," Executive Director Jeff Barber said. "Family is an important part of these residents' lives and now more than ever being able to communicate with loved ones is important."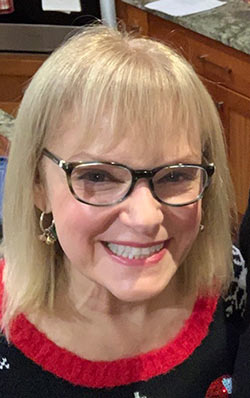 Under normal circumstances Wellmore offers a rich environment, including lecture series and live entertainment. "Now, we still have musicians performing occasionally," Barber added, "but they have to station themselves outside in the common areas and the residents must listen to them from their own windows and balconies."
The Executive Director continued, "Additionally, residents are working one on one with staff members to participate in special activities and wellness programs."
A variety of fresh, made-to-order meals are being delivered as well, in place of previous protocol where 40 to 50 people at a time would gather to take their meals and socialize. Because of these lifestyle changes, Barber surmised, "the mood among most of our residents is good, but a bit on the anxious side."
That same attention to new rules and care to avoid exposure to the coronavirus is also apparent among Lowcountry individuals. Mary Margaret Ryan, 68, of Mount Pleasant admitted, "I don't feel that life is all that different, except that I can't go out to participate in activities I used to enjoy. The Garden Club is suspended. Our church, St. Mark's Lutheran on the Isle of Palms, is streaming service, but I miss being there live and taking part in the Women's Club."
Ryan said she and her husband, Dave, a retired Coast Guard Captain, keep busy working on their yard, playing with their dog and riding in their fishing boat on the Wando River.
The Ryans are long-time members of a cocktail group they joined years ago through Newcomers. Their most recent meeting was held on Zoom. "It was like sipping and chatting with our friends in the same format as the TV series 'Hollywood Squares,'" she quipped.
Jim D'Damery, 76, of Darrell Creek, misses travel. A frequent visitor to several grocery stores, he's now not shopping unless it's an emergency. "We stocked up before stay-at-home went into effect," he noted.
The Saturday morning Coffee and Cars gatherings at Towne Centre D'Damery attended each week are on hiatus and he no longer drops by the gas station every morning to buy lottery scratch-offs.
The former safety director at Wando Trucking and his wife, Pat Roberts, a real estate agent, do plan at least one trip in the time of COVID-19. They're headed to their condo at Surfside Beach, a much smaller community to begin with and one which has been shunned by the crowds of tourists who would normally start packing the Myrtle Beach area at this time of year.
"We'll have the Atlantic Ocean as our back yard," D'Damery said. "I think we'll stay there as long as we can."
Sal Pennisi, 73, of Seaside Farms, has had to suspend many of his regular activities. Another beach lover who year-round enjoys the surf and long walks along the strand, he's walking closer to home now for his exercise.
He and his wife, Louise, are avid travelers and cruisers—all of which is gone for them now. They also are active in clubs and in social groups that have been put on hold for the time being.
The couple love games, as well, and frequently win prizes at local trivia competitions. Now, they satisfy their game-playing passion by using Face Time to take part in board games with relatives in Virginia.
"We usually play for an hour or two," Pennisi added, "and we often have three generations of our family competing. And, we also went on Face Time to celebrate our granddaughter's birthday with a cake and all the trimmings!"
One Charleston national senior, 91-year-old Hazel Solomon, is that rare Lowcountry resident who hasn't seen much change in her day-to-day life.
Solomon shares a home with her son, Chad, who regularly handles out-of-the-house chores, such as food shopping. But, once a regular visitor to the town's library branch, the former teacher now must rely on the books she checked out before its closure and the trove of other tomes she has accumulated over the years.
A dedicated walker, Solomon strolls her neighborhood four times every day for her mental, as well as physical, well-being, but noted, "I rarely see my neighbors on the street anymore. If I do, I don't stop to chat. I just wave to them and keep walking."
So much has changed for active Lowcountry seniors, chafing under the new rules, regulations and recommendations they face as America, and the world, battle COVID-19. Yet, life goes on and some regular tasks, such as grocery shopping, continue, albeit with a few distinct differences.
"I shop at 7 o'clock in the morning," Pennisi said, noting that many stores set aside the 7 to 8 a.m. hour for seniors, to accommodate and protect the older and more vulnerable population. "Even then, there's no way you can tell who might be sick or not," he added. "But at least there are fewer people roaming the aisles."
By Bill Farley