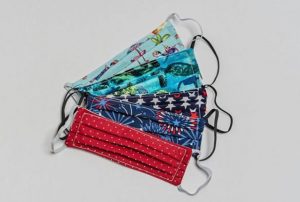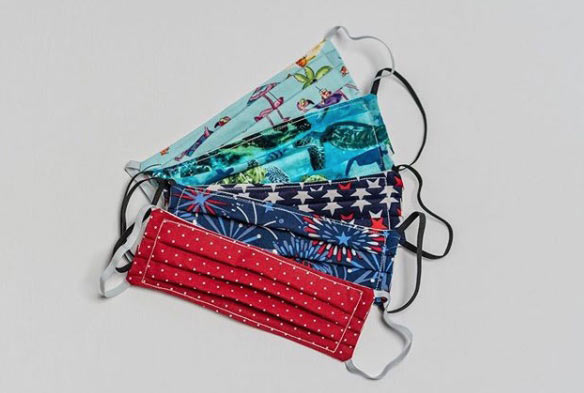 Cathy Hunnicutt has always had a passion for sewing, and the art form has taken her as far as South America and as close as right next door in Mount Pleasant. Named "Pillows by Jane" to honor a few inspiring ladies in her life — including her mother, also a seamstress — the business has recently flourished in a new way, producing custom masks during the COVID-19 pandemic.
Though she primarily serves East Cooper as a real estate agent, Hunnicutt , a registered nurse, continues her medical contributions with twice-annual trips to a town in Guatemala called San Pedro La Laguna at Lake Atitlan, as she has for 11 years. During that time, she has befriended a local woman and fellow seamstress named Anita, whom Hunnicutt assisted in building a weaving co-op. These days, the two have a beneficial business arrangement: Hunnicutt purchases fabric from the co-op to create her pillows, while helping Anita spread the word about her co-op to other women in Guatemala.
"The co-op started with just eight women and now has around 25," Hunnicutt said. "I support their mission by buying from them. It keeps me connected."
The current COVID-19 pandemic tugged at Hunnicutt's heartstrings, but, because she lives with her 93-year-old mother-in-law, she had to find a way to help without exposing her household to the virus.
"As a nurse, you want to nurture and take care of others," she said. "When they started saying the average American needed to wear masks, I decided to make them."
On the current cover of Mount Pleasant Magazine, Hunnicutt's daughter, Sarah Hunnicutt Runion, wears the "I Heart Mount Pleasant" design. Thanks to word-of-mouth and social media, custom masks created through Pillows by Jane have been a hit, and Hunnicutt plans to continue creating masks as long as there is a need for them.
"After the pandemic, I'll still have them on the website," she added. "Just the other day, I got an order for six from someone who has to go back to work."
"It's people's personal stories that have kept this going," Hunnicutt said.
To find out more about Pillows by Jane, visit www.pillowsbyjane.com, or call 843.814.4378. Don't forget to follow her on Facebook and Instagram.