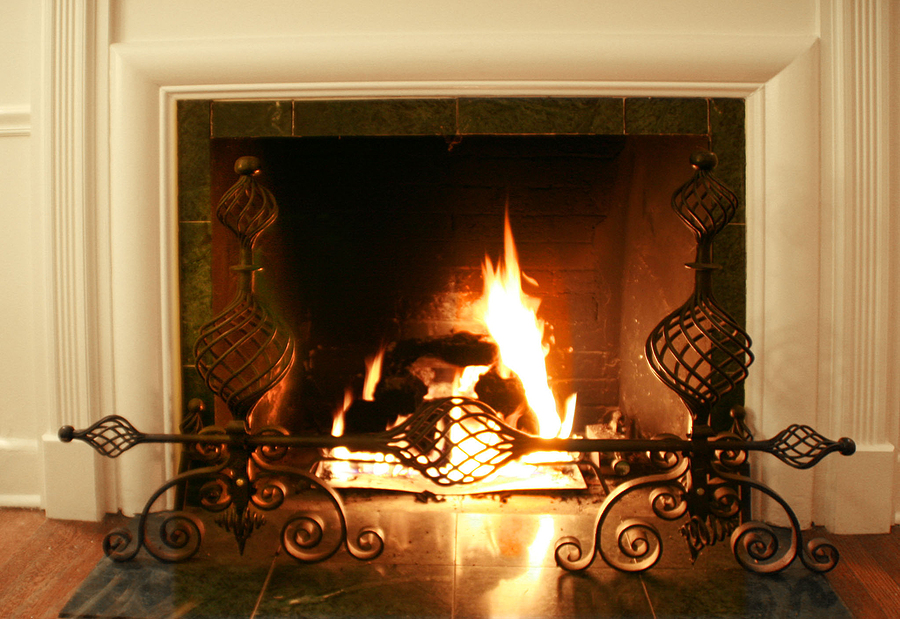 Charleston heating and cooling company AirMax may be the first people that you call when your HVAC system isn't working properly, but did you know that they're also experts in servicing gas fireplaces and lanterns? With over 15 years of experience, Gas Department Manager Tony Burke is one of the most qualified people in the Lowcountry to address all of your natural and propane gas needs.
When it comes to gas lanterns, many people turn them on and leave them running. Since they're located outside of your home, it's easy to forget that they're there at all, let alone that they have to be maintained. Burke recommends having lanterns serviced every year to make sure that they're clean, running properly and, most importantly, safe. If your lantern runs on propane as opposed to natural gas, you may notice soot inside of the fixture, which is a clear sign it needs to be serviced.
Gas fireplace logs are an excellent alternative to a wood-burning fireplace because they capture the beauty of burning logs while providing control over heat output and clean up. However, even without the debris created by a wood-burning fireplace, gas logs need to be vacuumed and professionally cleaned once a year to ensure they're operating correctly and safely.
If you're longing for the elegant touch that gas lanterns bring or the cozy, low-maintenance warmth of a gas log fireplace, AirMax has the ability to install gas lines and set your home up with beautiful and efficient gas features. If you're unfamiliar with gas, don't let fear deter you from taking advantage of this energy source. "One of my main priorities is to make sure you are comfortable operating your gas logs or gas lanterns," expressed Burke. "I understand that customers can be a little wary about operating their gas appliances, so one of my main goals is to make sure that they're not."
Whether you're ready to bring the holiday spirit into your home this season with stylish, welcoming gas lanterns and fireplaces or simply want to ensure that your existing fixtures are operating safely and correctly, the experts at AirMax will satisfy all of your needs.
AirMax services Service in Mount Pleasant, SC and Surrounding Areas. For questions about AirMax call (843) 614-3276 or visit AirMaxSC.com.