Charleston County schools closed on March 16th, 2020 to prepare for a worldwide pandemic, and although it was unknown at the time, this was the last day the graduating class of 2020 would walk the halls of high school. As March turned into April and April turned into May, it became disconcertingly clear to students and parents that many of the milestone moments of high school, for the senior class of 2020, would not take place. Although traditional commencement ceremonies were cancelled across the United States, teachers, administrators, family members and friends of the class of 2020 made sure their seniors were honored for their hard work and incredible determination.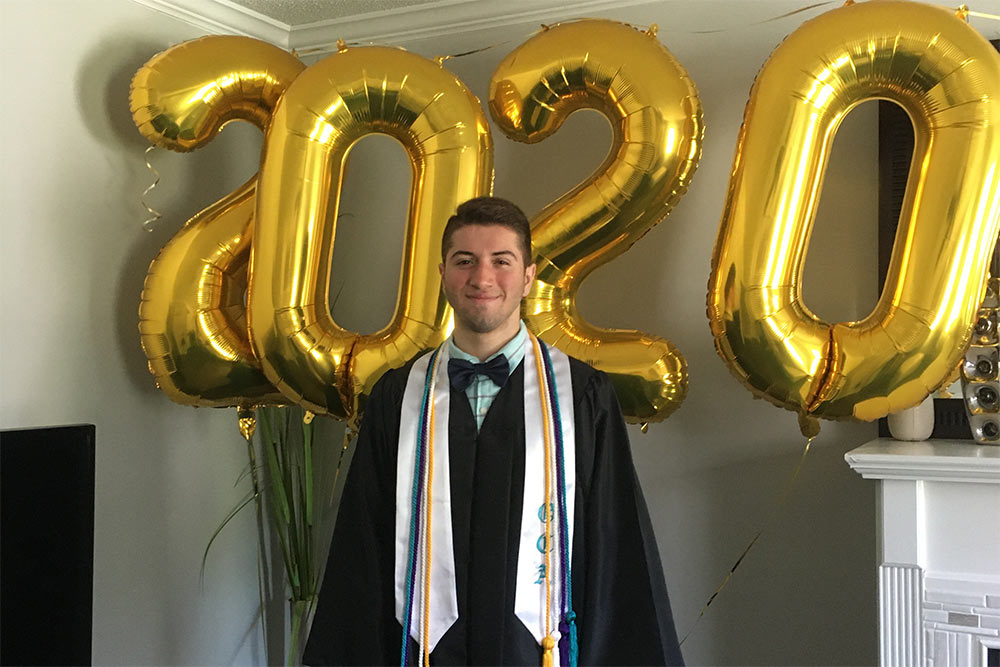 Jorge Riesgo, senior graduate of the class of 2020 at Oceanside Collegiate Academy, was honored, alongside his classmates, in a motorcade parade on campus, with teachers, staff, and administrators in attendance, and a background soundtrack of celebrational music and cheers. Oceanside Academy also held an alternative in-person graduation ceremony for their seniors that met the suggested safety practices of social distancing, and family members at home were able to access a live-stream through Facebook. It was not the traditional graduation ceremonies OCA had originally planned, but both events were charming, joyful, and thoughtfully organized. In response to the unorthodox finale of his high school experience Riesgo said, "Life goes on no matter what, and we can't stop time. It's up to us to make the most out of every situation, and instead of complaining about it, we have to take action and make something good out of it." Riesgo also celebrated his academic achievement at home and looks forward to the celebrations he and his friends planned for August, before they depart for college. In the fall of 2020, Riesgo is headed to North Greenville University on a volleyball scholarship and plans to major in Accounting. We wish Jorge Riesgo and his fellow Oceanside Collegiate graduates the best of luck in their future endeavors.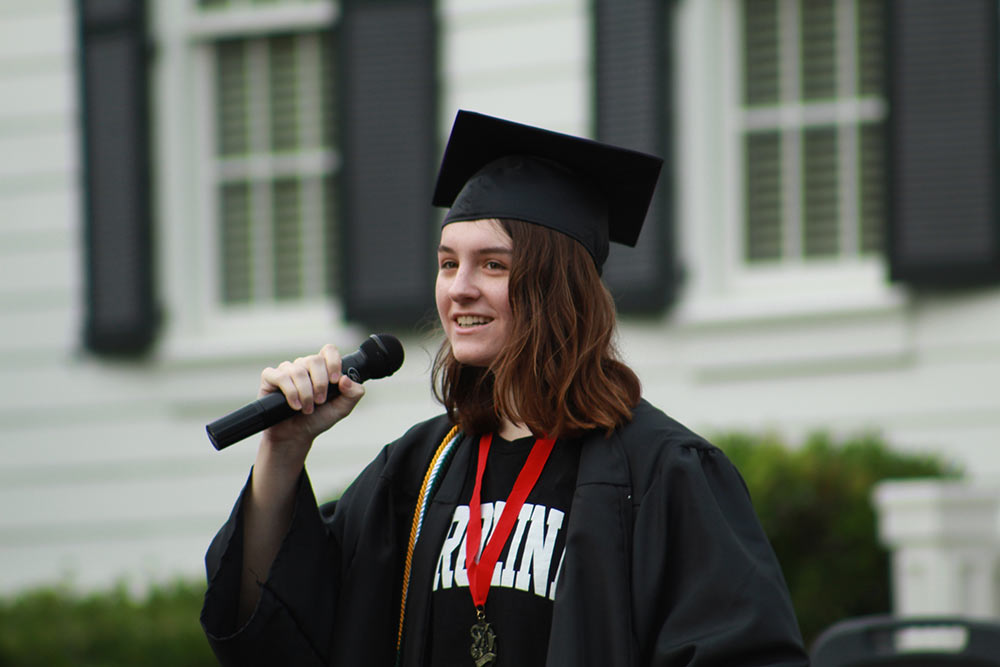 Hana Donnelly, senior graduate of the class of 2020 at Wando High School, believes "strong people are born from ashes of hard times," and hopes this to be true for not only her fellow classmates at Wando, but for her entire generation of graduates. Donnelly, senior AP student and co-website editor for Wando's Tribal Tribune newspaper, was another Mount Pleasant local teen affected by the state mandated quarantine. Donnelly, excited to attend The University of South Carolina in the fall of 2020, says graduating high school is only the first of many academic achievements she hopes to attain in her lifetime, and although disappointed her senior year ended so abruptly, she is able to find great hope in what's to come. Donnelly, resident of Hamlin Plantation, located off Rifle Range Road, was honored, alongside her fellow graduating neighbors, on the front lawn of Hamlin Plantation Clubhouse in an organized graduation event on May 29th. Donnelly, and about a dozen other Hamlin residents, both high school and college graduates, marched proudly through a saber arch, built by the AFJROTC of Wando High School, as their family, friends, and neighbors cheered them on. Wando High School's formal commencement was postponed and rescheduled for a later date in the summer. When reflecting on the conclusion of her senior year Donnelly said, "While I'm sure other generations have faced problems just as difficult to overcome, the fact remains that these challenges are unique to us. It is up to our generation to solve them. And us—being the children of hard times—simply must find ways to adapt to them and rise to each challenge, just like we have proven capable of doing during COVID-19."
The class of 2020 persevered and succeeded amid a national crisis. Let it be known that these students are resilient. Their yearbooks may not tell the same story as everyone else's, but when faced with the unthinkable, these students mourned the loss of what could have been and chose to find joy in new and unique traditions. Congratulations to the graduating class of 2020 and a big thank you to the community who made sure these students were given the celebrations they so rightly deserved.
By Jennifer Harrison