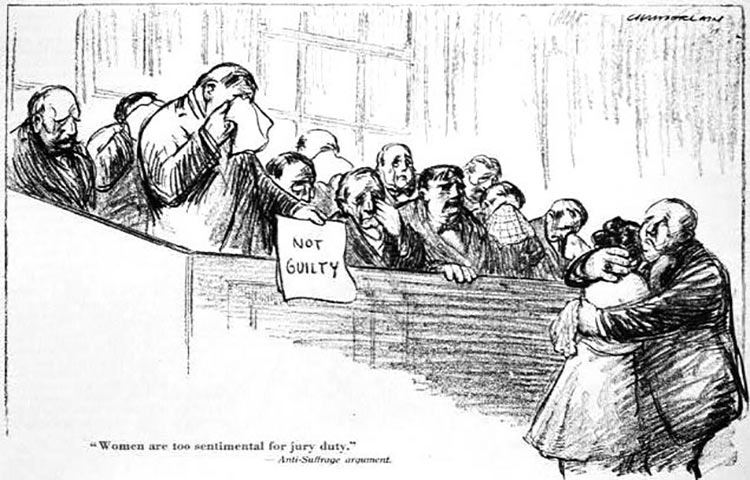 This year marks a century since the passage of the 19th amendment, guaranteeing women the right to vote. Its passage was no easy feat. For decades, women fought an uphill battle to gain the right to be heard. Charlestonians played a sizable part in that battle.
Two early leaders were the Grimke sisters, Sarah and Angelina. In the 1820s, they left their slave-owning family in Charleston to join the abolitionist movement in Philadelphia and were among the first women to speak out against slavery. Not surprisingly, some abolitionists were opposed to women speaking in the public arena. In 1837, Congregational churches in the North warned of "the dangers, which, at present, seem to threaten the female character with widespread and permanent injury," and urged that women remember their "appropriate duties."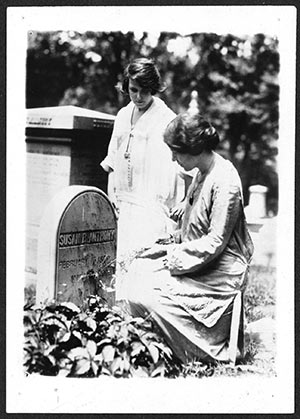 To this, the sisters mused, "What then can a woman do for the slave, when she is herself under the feet of man and shamed into silence?" In 1838, an undeterred Angelina Grimke became the first woman to address a state legislature, and the sisters eventually inspired other women to speak in public. At the first Women's Rights Convention in Seneca Falls, New York in 1848, the group adopted a Declaration of Sentiments, influenced by the writings of the Grimke sisters. The Grimkes later served as vice presidents of the Massachusetts Woman Suffrage Association and, in 1870, even cast ballots in an election, albeit only as a symbolic gesture.
By the turn of the century, the women's suffrage movement was in high gear with a number of groups nationwide. The National Woman's Party, founded in 1913, was the first to picket for women's rights. At a 1917 demonstration in Washington, D.C., founder Alice Paul and others were arrested. The "Iron-Jawed Angels" — yes, there was a movie by that name starring Hilary Swank — endured months of harsh physical treatment while imprisoned, prompting a public outcry. Once released, the Angels travelled the country by train, wearing prison uniforms and holding rallies. The first stop of the "Prison Special" was in Charleston, where they spoke to an audience of 1,200 at the Academy of Music, with an overflow crowd spilling out onto King Street.
One of those picketing in Washington was Charlestonian Anita Pollitzer. She and her two sisters had helped to found the state branch of the NWP. Pollitzer was active at the national level and persuaded Tennessee lawmakers to ratify the constitutional amendment, thereby securing the number of votes necessary for it to become law. (The South Carolina legislature overwhelmingly rejected ratification.) Pollitzer's fight continued as she and Alice Paul lobbied for the Equal Rights Amendment, banning gender discrimination. Her article, "Women and the Law," published in a magazine called Jewish Woman, asserted that Reform Judaism regards women as equal to men in religious practices — a premise she argued should be followed by society as a whole. In fact, when Pollitzer married in 1928, she kept her maiden name.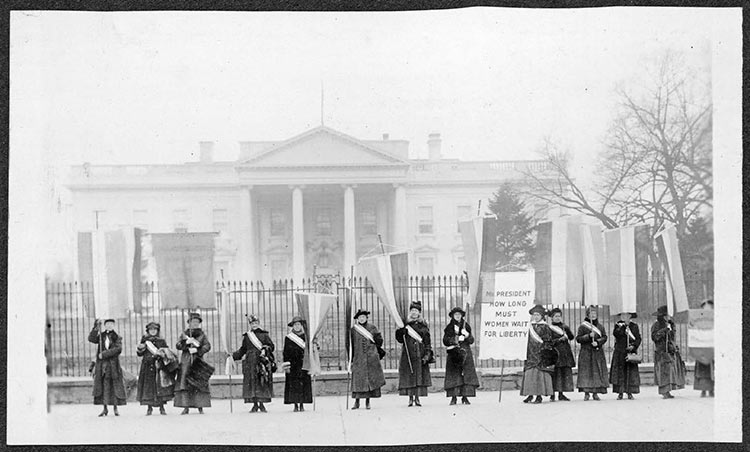 Pollitzer also called for women's rights on the international stage. In 1926, she was a delegate to the International Feminists Conference in Paris. She, along with Paul, became vice chair of the World Women's Party and a member of the International Council of Women. Paul later blamed Pollitzer's focus on international policy for discord within the NWP, causing the organization to split when Pollitzer became its national chair in 1946.
Pollitzer's sister Mabel was state chair of the NWP for nearly 40 years and a staunch supporter of the ERA. Mabel Pollitzer taught in Charleston's public schools, including the city's all-female Memminger High School, where she initiated student council, taught sex education in her biology classes and developed a family relations course for high school seniors. She pushed for a free county public library, a hope that was finally realized in 1930. In 1965, Mabel Pollitzer was inducted into the National Council of Jewish Women Hall of Fame.
Like her two sisters, Carrie Pollitzer was dedicated to promoting equal rights for women. Through her dogged efforts, the College of Charleston accepted its first female students in 1918. She also devoted herself to promoting early childhood education, as well as furthering parents' awareness of their role in their children's education.
Susan Pringle Frost was another local leader in the women's movement, founding the Charleston Equal Suffrage League in 1915 and serving as its first president. She resigned in 1917 to form a local branch of the NWP and joined in one of the many demonstrations at the White House, even burning a copy of Woodrow Wilson's final speech to Congress. In Charleston, her group was less militant and brought the conversation to street corner information booths. Frost's persuasive powers even led some men to pledge their support — she was particularly pleased with Mayor John P. Grace in that regard. Frost, an eighth generation Charlestonian, is also known for establishing the Preservation Society of Charleston.
A Massachusetts transplant, Laura Bragg, was also part of the suffragist movement in Charleston. Although not an activist, she is recognized for setting a new standard for women in business by becoming the first female director of the Charleston Museum — and the first woman in the country to hold such a position.
When the 19th Amendment was ratified in 1920 by three-fourths of the states, women were given the right to vote in federal elections. The following year, legislation also passed in South Carolina that allowed women to vote in state elections. But not until 1969 did the state actually ratify the amendment — number 44 to do so. As if that long delay isn't odd enough, the amendment wasn't entered into state law books until four years later, apparently due to an administrative error. The mistake has since been corrected.
It's important to note that the women's suffrage movement centered on voting rights for white women. Women (and men) of color were not granted suffrage until the Voting Rights Act of 1965 became law. And, although the Equal Rights Amendment was approved by both houses of Congress in 1972, it has never been ratified by the requisite 38 states, so it is not yet law.
As we prepare to vote in general elections this fall, perhaps we should reflect on not only the centennial of the 19th Amendment but the suffragists who made it happen.
By Mary Coy