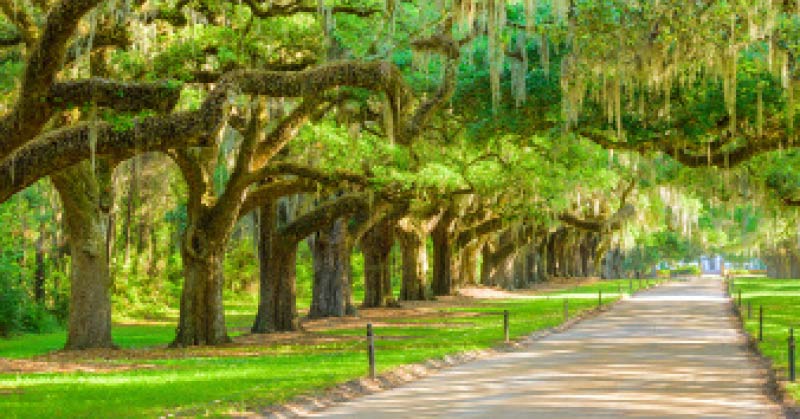 I moved to Mount Pleasant two years ago. While the appeal of coastal living had attracted my family, it was the warmth of the people that cemented the deal. I have lived all over the world and yet no place has felt more like home.
Yes, I credit the people — from my neighbors who left gifts on our doorstep that first week to welcome us, to the smiles that greet us daily around town. Sometimes I find myself stopping at various places during the day just to "check in" with familiar faces. It's a terrific feeling to like the people you live among.
There is a collective good that Mount Pleasant residents seem to pull for. Town Council Member G.M. Whitley encourages civic engagement in all of us and Chief of Police Carl Ritchie looks out for the most vulnerable in our community. Tami Denis cultivates a love of running in a group of kids who happily practice together even in the offseason while Dr. Mel Goodwin invites the students at Laing Middle School to work in the RAD LAB during recess on projects to benefit others. With examples like these, no wonder Mount Pleasant is so special.
Guang Ming Whitley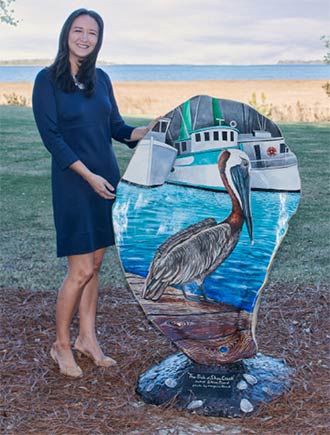 "I have lived from sea to shining sea and Mount Pleasant is by far the most special. I want to make it the best place it can possibly be," said Guang Ming Whitley, who does everything with that goal in mind.
As a former lawyer, civic engagement has always been important to her, which is why Whitley ran for Town Council just two years after moving here.
Since then, she has worked tirelessly for the good of the town. She fosters goodwill with the historic African-American communities by forging relationships, working with Council to create a task force to build awareness of economic opportunities and expanding historic preservation to include their neighborhoods. Monthly, she invites a town employee to a Good Humans of Mount Pleasant meeting to encourage informed citizenship. Her initiative to form a Youth Council is a natural extension of her 20-year involvement with the American Legion Auxiliary California Girls State.
Carl Ritchie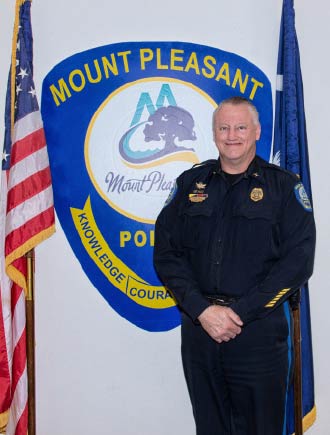 He might have an entire community to serve and protect, but Chief of Police Carl Ritchie cares about each and every resident. "I love changing lives," he said. "I try to treat everyone with respect, and I have met many criminals who turned their lives around."
Ritchie has dedicated 32 years to the police force, delving deep into the issues that affect this town. "When I became chief, we had a huge suicide problem. We tackled it by immediately connecting victims with advocates." His department is also the first in the state to launch First Step, recovery-focused services for opioid users that has successfully reduced the number of addicts.
"When we hire officers, we want the right fit. We require a college degree. We explain the expectations that this town requires," he said. "This community has always supported us, and I really believe it's a matter of mutual trust and respect."
Tami Dennis
"I coach because I want to make a difference," explained Tami Dennis, who started coaching the Mount Pleasant Track Club in 2003. "We had 20 kids that first year. We did not win State, but we did the following year."
With 16 years of consecutive State Track & Field and Cross-Country wins, Dennis has exceeded her own expectations for the Mount Pleasant Track Club, which she volunteers her time and unfaltering energy.
Today, the MPTC has 300 kids each season, 58 of whom travelled to Madison, Wisconsin, in December to compete in the Junior Olympic Nationals. The team raked in 30 All-American titles, and Dennis credits the kids, their families and her coaches for the success.
Said Dennis, "I appreciate that City Hall recognizes the successes we have, and I love that we have Mount Pleasant in our name because we take our pride for our town everywhere we run."
Mel Goodwin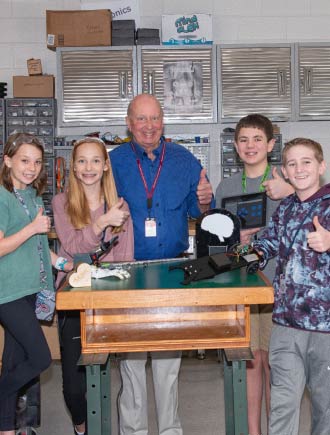 Dr. Mel Goodwin joined Laing Middle School in 2012 as the STEM coach and helped craft the curriculum for their award-winning STEM program.
A former science and technology consultant for National Oceanic and Atmospheric Administration, Goodwin realized there was a need for hands-on experiences for young students, prompting him to "think globally and act locally."
Go Baby Go and Project Enable are two partnerships through which students help disabled children through engineering mobile units and 3D printing of prosthetic arms and hands. "There is incredible value in students having a real impact on someone else's needs," said Goodwin.
Laing received the 2020 STEM School of Excellence Award by the International Technology and Engineering Educators Association. Goodwin added, "Laing's success is due to two principals who recognized there is a gap in pipeline workforce skills, the faculty who stepped out of their comfort zone and the parents who helped provide the resources we needed."
By Pamela Jouan