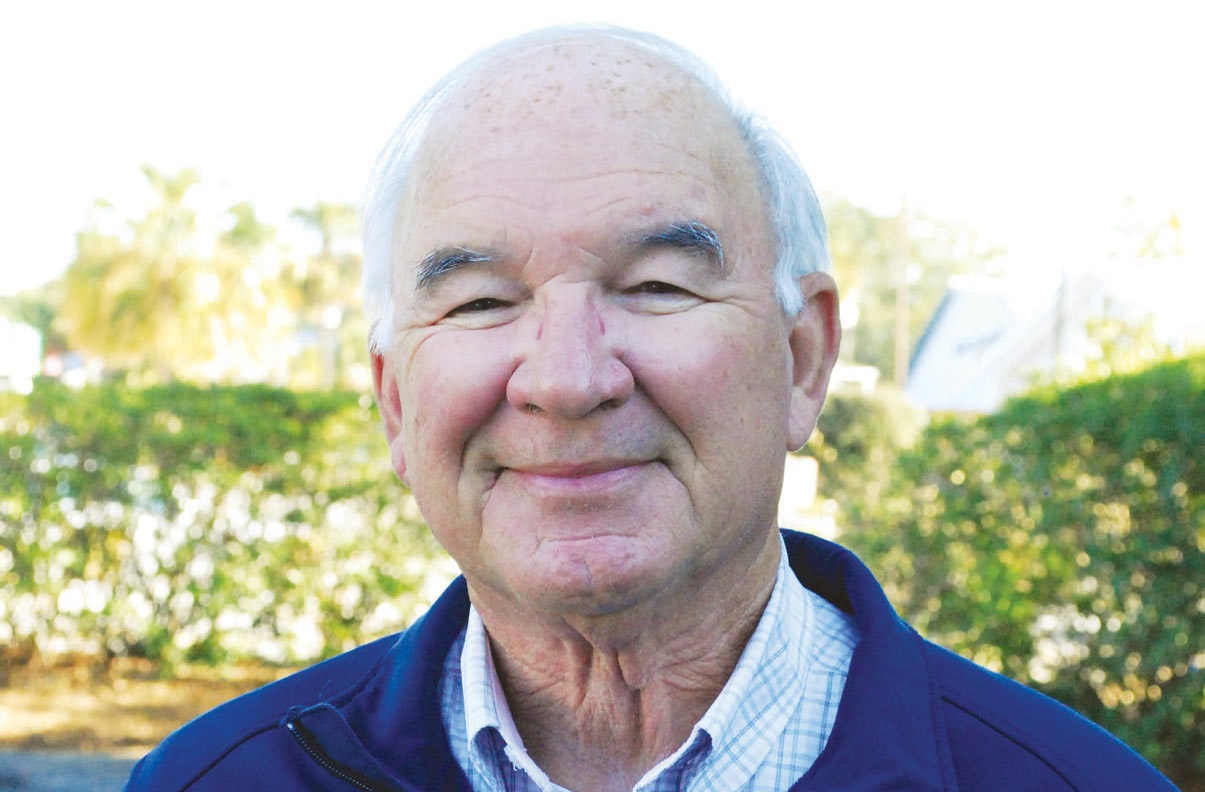 At a special meeting of the Mount Pleasant Town Council on Nov. 8, Joe Bustos made a motion to accept the Nov. 5 election results. Four days later, a quartet of new Council members were sworn in and Bustos, the only incumbent seeking to retain his seat, left Town Hall for the first time since 2015 as a private citizen rather than as an elected official of the town he has always called home.
Bustos, 69, also served on the Council from 2000 until 2009. A 24-year Army veteran, he compared his decision not to remain for the Nov. 12 meeting to a military tradition.
"When a new commander came in, the old one left. He wasn't part of the show anymore," said Bustos, a graduate of Moultrie High School and Columbia College who earned a master's from Central Michigan University. "I believe in the system. The people have spoken. There's no sense in being bitter or hostile. That's the way the transition is."
During his 13 years on the Council, Bustos never wavered from his stance against uncontrolled growth. For example, when a developer wanted to build condominiums on Shem Creek, he supported the town's decision to squelch that plan by purchasing more than 30 acres at a cost of $6 million. Today, that land is Shem Creek Park.
In another case, a builder planned to construct apartments on the other side of the iconic waterway. The Council permitted the developer to include only a microwave and a sink in each unit, so he moved on.
A combination parking garage/office building was built on the creek while Bustos was not a member of the Council. Not far away, The Boulevard Apartments also were built during his absence.
Though he wasn't on the Council to fight against those two projects, Bustos did cite additional success stories during his first nine-year stint, including the Hungry Neck Boulevard project and permit allocation, which limited the number of homes that could be built in Mount Pleasant. The town also solved drainage issues in Snee Farm and Hobcaw.
From 2015 to 2019, Bustos helped reverse decisions of previous Councils, establishing permit allocation again, lowering the maximum height of buildings constructed on Coleman Boulevard and raising impact fees.
The Council also established regulations for auxiliary dwelling units and short-term rentals, such as those listed with Airbnb and VRBO.
Bustos also helped instigate a drainage study that gives the town a better picture of what needs to be done to improve storm drainage.
His most important priority recently was widening Highway 41.
Joe Bustos, who learned to fly at the age of 53 and now owns Mount Pleasant Flight Training, has no regrets about what he did or didn't accomplish during his time on the Mount Pleasant Town Council.
Bustos said, "I enjoyed my time on the Town Council, working for my hometown. I did my best. I don't feel bad about losing. There's no hard feelings."
He added, "But I still wish I had won."
By Brian Sherman