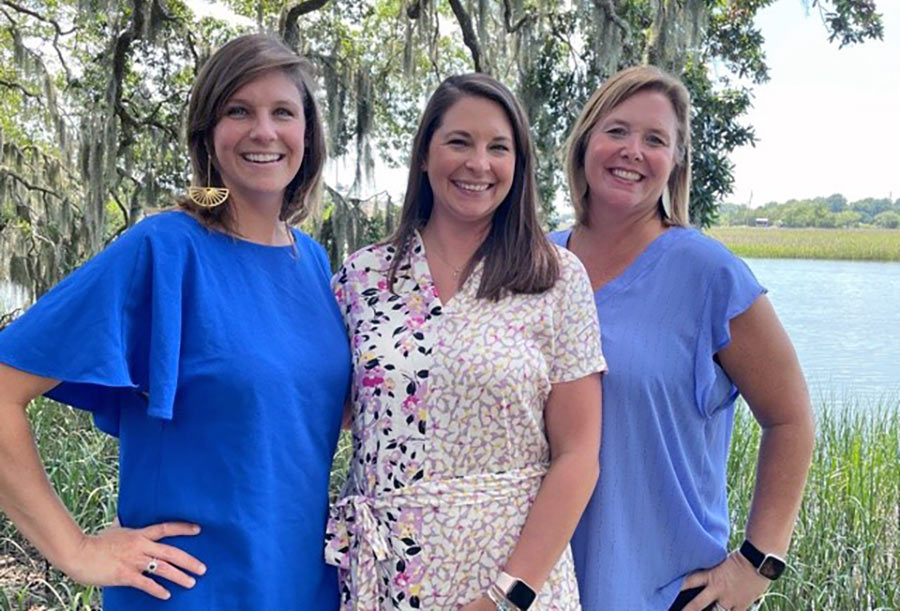 Insurance is one of those things that you generally don't think too much about until you need to purchase it or use it. Whether you're purchasing a new home, reeling from a recent car accident or trying to provide financial stability to your loved ones in the event of a catastrophe, these can be some of the most confusing and stressful moments in life. It's in these moments that having a caring, dedicated and knowledgeable insurance agent is invaluable.
That's exactly what you'll find at the King Street Agency (KSA). An independent firm based in Charleston, this 22-person team values relationships while being experts in all things insurance, both personal and commercial. Each staff member is dedicated to specializing in one aspect of your insurance puzzle, instead of trying to understand a multitude of different topics and policies, which means that they're able to offer dedicated support and unparalleled service.
While a large portion of KSA Insurance's business revolves around property and casualty insurance (home, auto, flood, business insurance, etc.), they have a robust life and health division. Randall Epps, Candice Edens and Kim Roettger make up the three-woman team that covers personal life and health insurance, as well as employee health, dental and vision benefits for businesses. Epps has been with the agency since the inception of the health division and was excited to help grow the division from the ground up.
"I love working with (founders) John and Pat. Everyone at the agency gets along well together and really complements each other," she shared.
When Edens joined the team, she brought a wealth of knowledge to the business side of the health insurance division with her extensive human resources background. "The lines can become very blurred between HR and employee benefits," explained Epps. Her experience working on the other side of the table gives her an understanding not often found at an insurance agency.
In 2018, the division expanded again, with the addition of Roettger. "Kim has been in insurance for a long time, and she's a great resource," Epps said. "She's wonderful with clients and very knowledgeable and timely."
Aside from their ability to specialize solely in health insurance, there's a benefit to working with these three women for your health care needs. "Health is a very personal issue, and we each possess the caring and understanding that's so important when clients are going through a health crisis," Epps said. "I'm a Type 1 diabetic, so I understand the struggles that people can have with health care." She truly understands what it feels like to have health care difficulties, and it gives her added satisfaction, knowing that she's able to make navigating the health care system a little easier for others.
These ladies, along with a lot of the other KSA team members are local – and Principal John Foreman was born and raised in Mount Pleasant – but more importantly, they're accessible. When their clients face those stressful moments and need to use their insurance policies, they can rest assured that there will be a caring, compassionate and familiar voice on the other end of the line to make sure that everything will be fine.
For more information, call 843-408-4232, or visit ksa-insurance.com.
By Lindsay C. Bishop