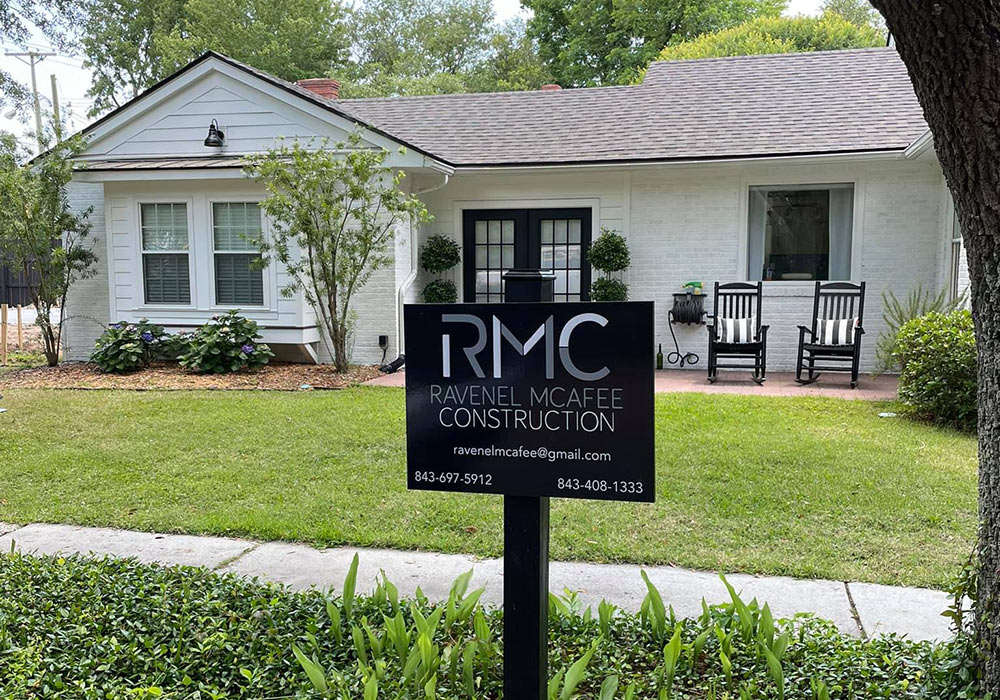 Two accomplished and highly respected contractors have merged their talents into one company, Ravenel McAfee Construction.
Lee Ravenel is a licensed residential contractor with over 20 years of experience in the industry. Born and raised in Charleston, Ravenel spent his summers learning the trades of all phases of construction as he helped his father, also a licensed contractor, build custom homes, additions and residential projects. In 2005, Ravenel started St. Paul's Construction, continuing his specialization in custom residential projects of all varieties. He is a fully licensed residential contractor who strives for quality work and long-lasting relationships with his clients.
Wes McAfee has been concentrating his talents with Live Oaks Renovation and Development and has proven to be a top renovation contractor in Charleston and the surrounding area. He prides himself on offering clients professional, reliable and safe contracting services, and has since 2017. His business specializes in restoring older homes to modern comfort and style while retaining the character of the home. McAfee, fully licensed as a contractor in Charleston, is skilled at custom-designed kitchens and bathrooms, as well as full renovations.
"Lee and I got together about six months ago and decided to join forces in one company," said McAfee. "Lee has been around the business for a long time, and his family goes back many generations. I've been in the contracting business since 2007 and have been concentrating on historic renovations, which I truly love doing. I think we make a powerful team that will bring a personal, knowledgeable touch to everything we do."
The power team enjoys both a professional and personal relationship. "We are friends and have known one another for a number of years; we surf and ride motorcycles together," said McAfee. "Being together as one company allows us to accomplish a lot more than if we were operating separately. We are 100% yin and yang, which makes it work."
The company specializes in mid- to high-end residential projects, from renovating historic houses to building custom homes and pretty much everything in between. "There's nothing we won't tackle," said McAfee. The pair prides themselves on bringing a personal touch to each and every client they deal with.
"We go out to dinner with our customers and develop a personal relationship, which is so important. The client is involved from the get-go, and we like to work hand-in-hand with them. Sometimes people know what they want but don't know how to get there. We help with the process to make sure they are pleased with the end result. Houses are a great investment, probably the biggest single investment people will make during their lifetimes. So, it has to be done right and to their liking."
Much of the firm's current work is centered around Kiawah, I'On, Ravenel and downtown Charleston, but it will handle projects all around the greater Charleston area. The firm has about 30 employees working on a regular basis and employs a number of trusted and skilled sub-contractors who allow the firm "to get going right away on a project," said McAfee.
As far as building custom homes, the firm gets "calls from all over the place," said McAfee, who lives in West Ashley.