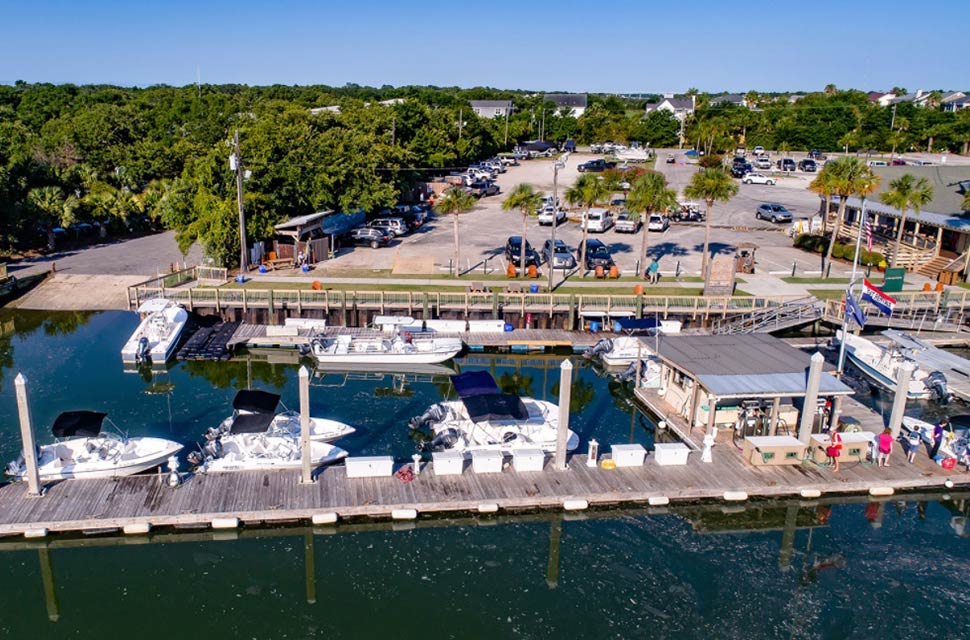 Planning an early launch from the Isle of Palms marina? You might want to stop by the marina's Saltwater Dockside Café; it's rumored to have the best breakfast in town. You might even want to double-back for lunch; their cheeseburger is said to be the best around, too.
Whatever the case, the first thing you'll notice is the incredible renovations and upgrades to the IOP marina's dock.
Throughout this year, the marina has added hundreds of linear feet to its dock, which now has between 50 and 60 slips that measure 50 feet, depending upon the kind of vessel it is accommodating. Not only does its aluminum framing look and feel great, the new aluminum gangway is now 80 feet long and ADA compliant, offering a minimal slope no matter where the tide might be.
According to marina owner Brian Berrrigan, "While the approach to the boat landing used to be narrow, sometimes creating a bottleneck, now it's symmetrical all the way out, and we have extended those docks some 50 feet."
"No more splinters," he added, "and no more trips and falls, so the boating experience is going to be so much easier, safer and overall nicer."
Even if you're not the nautical type, a trip to the Marina Market on site has become a destination for people looking for "that special gift" for the holidays or any other time of year. In addition to snacks and supplies, the store features holiday-themed gifts, Pura Vida jewelry, Rheo sunglasses, local dog apparel and drink gear.
Other popular items include the iconic Goat Island Treasure Boxes, artwork and colorful T-shirts by local artist Clay Rice and locally-brewed Island Coastal Lager – a proud product of Sullivan's Island.
For more information, visit iopmarina.com.
By Bill Farley