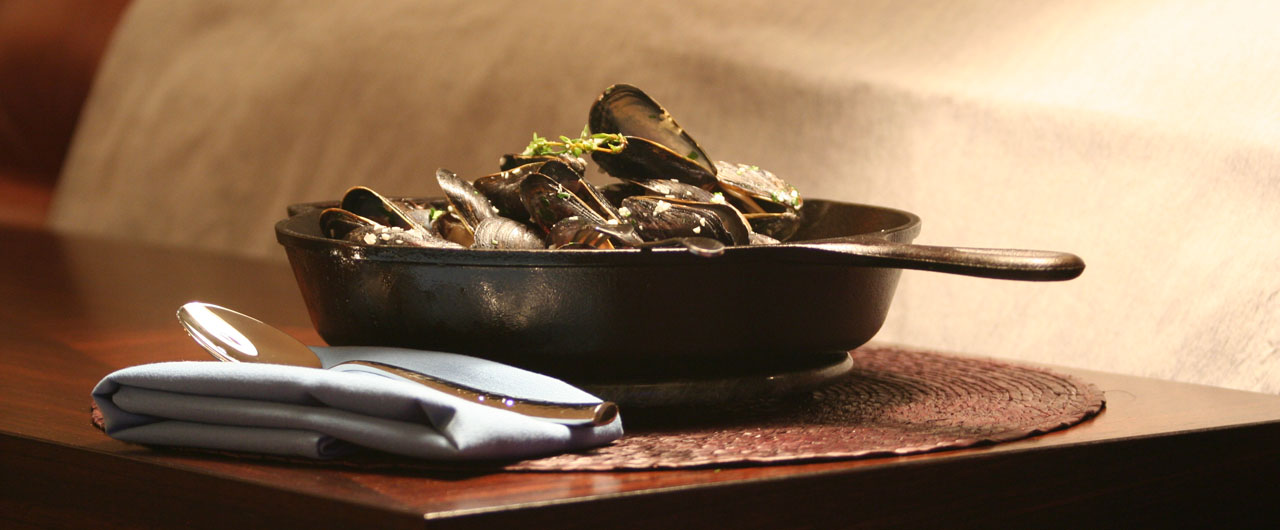 There are limited restaurants serving classic French bistro cuisine in the Mount Pleasant area, which makes Bistro Toulouse unique.
"I think our focus on the overall experience for the customer, including food, wine/beverage, service and ambience is unique, too," remarked owner Candice Mahala. "We are not trying to excel at one thing; we want our customers to come back again and again. There is a great partnership between the front and back of the house."
Mahala said her team has done "a great job" adjusting to everything 2020 has thrown at them, i.e. the COVID-19 pandemic and challenges of operating a restaurant safely during this time.
Popular dishes at Bistro Toulouse, voted one of the Best French Restaurants in Mount Pleasant, include steak and frites, seared duck breast, onion soup gratinee, mussels mariniere, creme brulee and chocolate soufflé. "People love our fresh catch. We get fresh local fish daily and serve it pan-seared with seasonal vegetables and delicious sauces," Mahala said.
Mahala pointed out that the menu and service at Bistro Toulouse has been fine-tuned. Executive Chef and co-owner Matthew Schulz always surprises guests with daily specials and seasonal menu updates. 
"We want to keep things interesting for our staff and regular customers. I am always looking for new wines that will complement our food."
Call 843-216-3434 to make a reservation, or visit bistrotoulouse.com for more information.