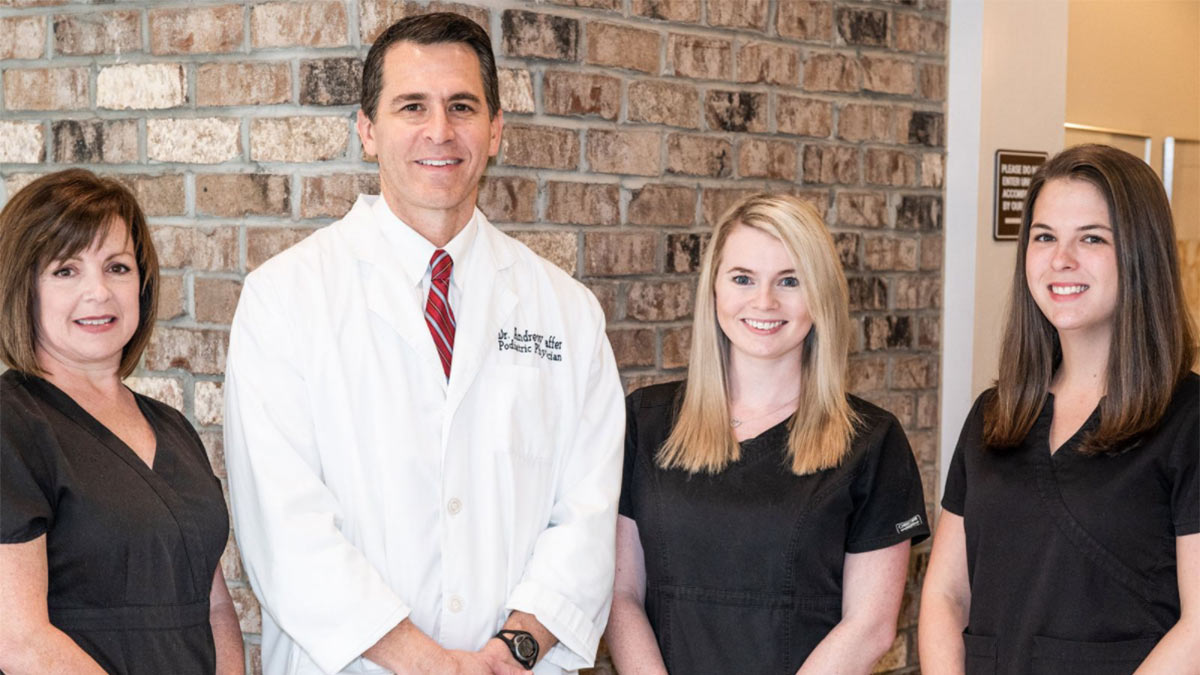 Charleston native Dr. Andrew Saffer, a podiatric physician with Carolina Foot & Ankle Specialists and Best Podiatrist winner for the third consecutive year, had yearned to open a practice ever since completing podiatric medical training in Ohio.
In 2006, his dream materialized when he partnered with childhood friend Dr. Adam Brown and started the Carolina Foot & Ankle Specialists Mount Pleasant location. Patients are grateful he did, as his "Best Of '' three-peat illustrates.
"It's a humbling experience and true honor to be recognized for this award by the local community," commented Dr. Saffer. "It's rewarding and surreal to be able to see and treat friends and neighbors."
Dr. Saffer can relate to his patients. Growing up in Charleston, he sustained numerous foot injuries playing basketball and tennis and was treated by a local foot specialist as a teenager.
"These experiences gave me better understanding of what my current patients go through because I have suffered some of the same foot ailments," noted Dr. Saffer, who specializes in sports medicine and has first-hand knowledge on the demand sports put on feet and ankles.
CFAS utilizes innovative technology for treating foot and ankle pain, including in-house digital x-rays and diagnostic ultrasound. They are one of the first practices to offer a non-invasive surgical treatment for chronic heel pain called EPAT. While most foot and ankle ailments are treatable in the office, both doctors are also foot surgeons.
For more information, visit cfaspecialists.net, or call 843-654-8250.