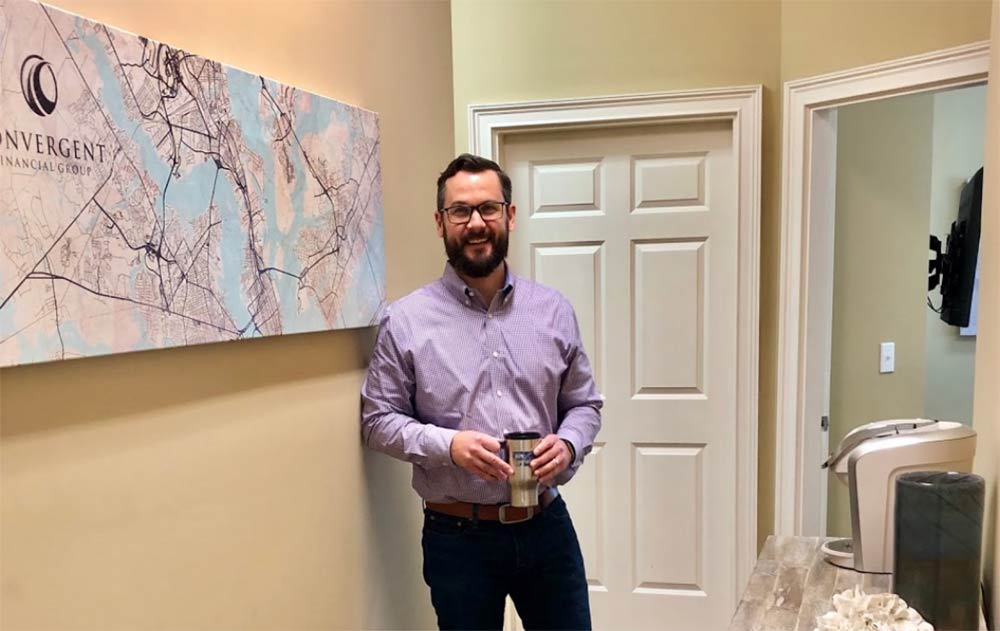 Most wouldn't expect to meet their financial planner in a living room-like setting with a relaxing couch to settle into for a chat about money. However, to establish trust with clients, this is precisely the atmosphere Jeremy Ellisor of Convergent Financial Group prefers. Ellisor explained, "When people meet with me, I want them to feel like they are stopping to see a wise, trusted friend who happens to know a great deal about money."
Ellisor's expertise certainly is evident, having worked in various fields of his industry. He uses his experience to strategically advise clients on planning for future investments, taxes, insurance and estate planning – ultimately ensuring their money is doing what is best for them.
Ellisor believes people are much more than just their financial data, and he allows a client's goals to drive strategy, finding ways to tweak behavior a little at a time versus plugging them into a predetermined model and forcing the fit.
"I like to make it fun for my clients by allowing them to freely think about what they want to achieve in the short and long term," he said. "We focus more on what clients can do in the next 90 days and celebrate those milestones, while making continual progress toward where they want to be financially 50 years from now."
It's clear Ellisor's approach is uniquely personable, which explains why he finds himself again amongst Mount Pleasant Magazine's best financial planners. He admitted, "I am just a down-to-earth guy who has a passion for helping people live in the full freedom of financial responsibility — and helping people see that doesn't mean you have to sacrifice all the fun today to achieve it."
For more information, visit convergentfg.com, or call 843-972-4402.