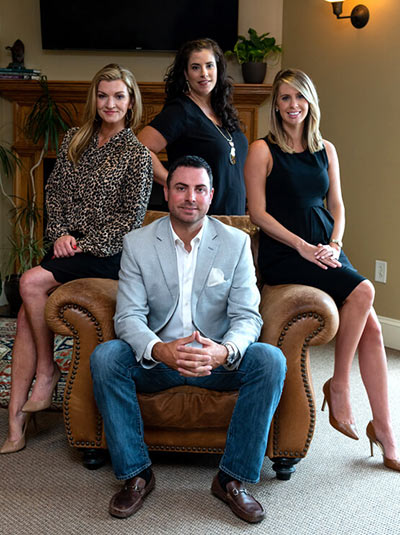 In The Black Marketing & Consulting consists of a team of all-stars and industry veterans with vast backgrounds in marketing, operations, branding and organizational design. This Charleston-based firm works with clients near and far.
"As a team, we are committed to generating measurable results in today's micro-media landscape through brand recognition, engaging content that converts and a memorable customer experience that generates referrals, reviews and revenue," explained Jared Black, co-owner and CEO of In The Black Marketing & Consulting. "We understand that the most precious commodities of business owners are time and money, and when it comes to operating a business efficiently, they must protect both with a vengeance."
In The Black Marketing & Consulting has created a three-step approach that is rooted in research, supported by data and touted by existing clients as highly effective in growing their footprint and, most importantly, their revenue.
The competitive team at In The Black just began year three of their operation, and all were thrilled to be named the Best Marketing Firm.
"Our business is helping you promote yours, and we are here to ensure your successful future," noted Black. "We are honored to receive this award, and we do our best to make a positive impact inside our community. We would like to say thank you to all of those who are cheering us on."
To reach Jared Black or his team, visit their website at InTheBlackCHS.com, or send an email to [email protected].