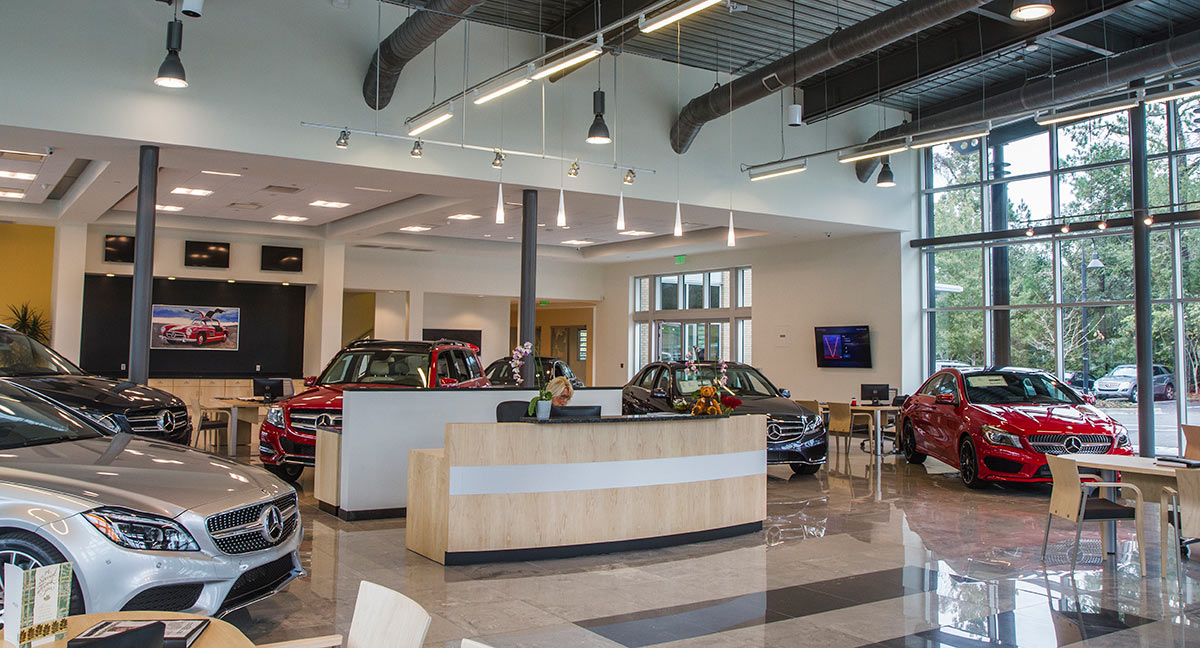 "I have waited all my life for this moment." That's a phrase heard often at Mercedes-Benz of Mount Pleasant, owned by Baker Motor Company. "Fulfilling a life-long dream of owning a Mercedes-Benz is something the staff here gets to experience every day," said AJ Geffert, Dealer Group general manager.
"As one of the world's most recognizable brands, the three-pointed star doesn't just identify a Mercedes-Benz. It represents over a century of tradition and a commitment to quality," he explained.
That commitment to quality is why Baker Motor Company was named Best Place to Buy a Car by Mount Pleasant Magazine.
Their product sells itself in many ways, but they also take great satisfaction in their customer service. "It's at the root of our business," Geffert said. "We serve our clients by employing the highest quality people and training them to be the best in the business, by providing world-class facilities and amenities that make the process of buying or servicing a car an enjoyable one, and lastly by giving back to the community."
And, the philanthropic efforts indeed abound at Baker Motor Company.
Owner and President Tommy Baker is described by Geffert as "a benevolent man with a deep affection for the Lowcountry. He has committed his time and resources to a range of initiatives designed to improve the quality of life for Lowcountry residents."
Baker has served as past chair of MUSC Children's Hospital, the College of Charleston School of Business and YEScarolina. He was also fundamental in raising capital for the brand new MUSC Shawn Jenkins Children's Hospital and established the School of Business at The Citadel. The company supports the American Heart Association's Lowcountry Heart Walk and East Cooper Community Outreach.
Baker said, "My career in the automotive industry has afforded me the opportunity to contribute fiercely to the Charleston community. Through my business, I have met countless friends and colleagues with a shared goal of serving our city and its people."
Of course, many of those colleagues are his own employees who he whole-heartedly supports.
Geffert believes that the customer experience will never surpass that of the employee experience. He said, "We have worked very hard to create a culture that fosters unity, personal growth and a service-oriented mentality. This, in turn, has elevated the customer experience and differentiated us from the competition."
In fact, they won Best Place to Work by Automotive News Top 100 in 2013, 2014 and 2015. Baker Motor Company also was named the Number One Dealership in the Country on that same prestigious list.
Fulfilling dreams seems to be a theme at Baker Motor Company, for their staff, the community and especially, their customers.
"Maybe it's a dream that started when they played with toy cars as a child or maybe it became apparent later in life as milestones and successes where achieved," said Geffert. "In either case, the quality of our product, its aspirational nature and the associated lifestyle keeps owners coming back."
For more information on Baker Motor Company and Mercedes-Benz of Mount Pleasant, visit bakermotorcompany.com or call 843-996-1467.