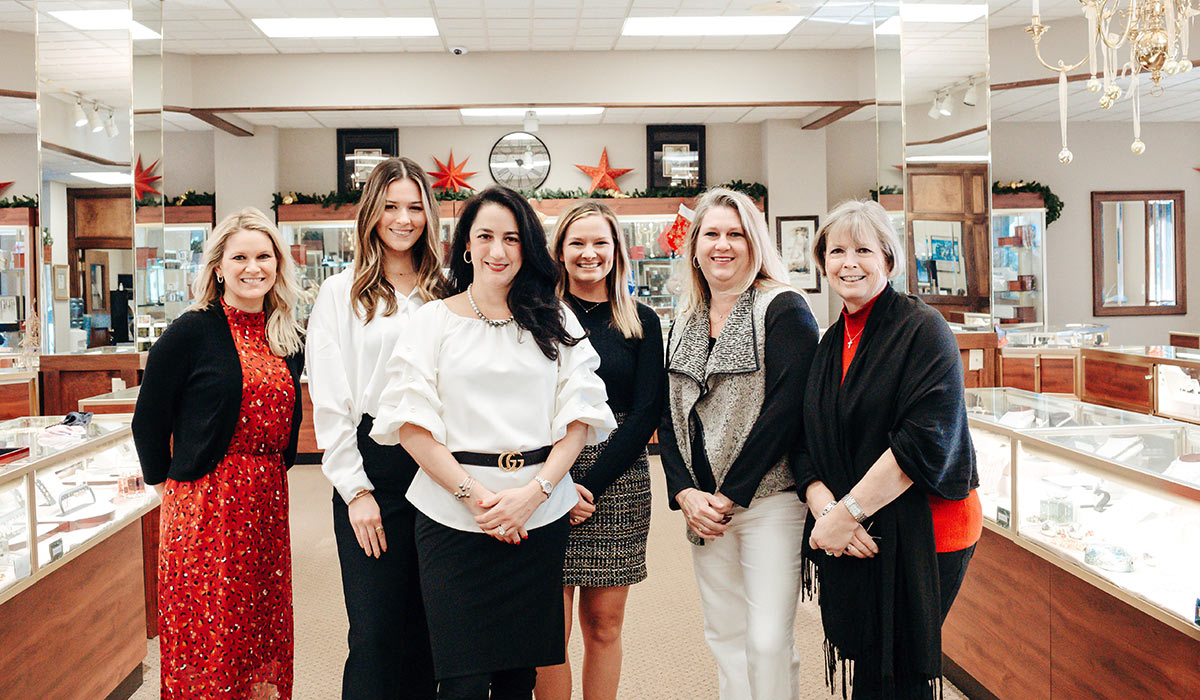 There's something about walking into a beautiful storefront and being greeted by a smartly dressed staff behind showcases full of designer and heirloom quality jewels. Delighted by the possibilities, luxury and sentiment of high-end jewelry, the stunning pieces are second only to the connections they represent, especially at Skatell's Manufacturing Jewelers, where the name alone evokes romance and splendor.
Skatell's believes that jewelry is about affection, identity and personal expression, which is why they work with some of the world's most noteworthy jewelry designers and carry collections for men and women in a range of aesthetics and styles.
When only one-of-a-kind pieces will do, Skatell's creates custom handcrafted jewelry to meet a client's individual desires, blending the client's wishes and ideas with Skatell's expert advice, design abilities and technical execution.
As their name asserts, Skatell's is more than a jewelry retailer. Instead, the family-owned Charleston institution is a full-service retail jewelry manufacturer. They create unique and custom pieces either by hand or using the latest technology, pour the metals and set the stones all in house, allowing them to deliver each piece with the highest quality standards at the lowest possible prices.
Beyond their designer fashion jewelry, custom-designed bridal pieces, watches, diamonds and colorful gems, Skatell's is known for servicing, appraising and repairing jewelry. Experts in all things metal and gemstone, Skatell's uses only the best materials to manufacture, service and repair jewelry, going as far as New York or even Antwerp to hand-pick only the finest materials, ensuring an awe-inspiring piece that will be treasured for generations.
Dedicated to meeting their stringent standards in every aspect of the design and manufacturing process, the quality at Skatell's is unparalleled. Still, it's their dedicated customer service that keeps clients coming back year after year and explains why Mount Pleasant Magazine readers named them one of the Best Jewelry Stores. With over 250 years of experience under one roof, Skatell's staffs GIA-certified gemologists, master jewelers and GIA-trained associates that can take jewelry dreams and turn them into realities. Their knowledge and guidance ensures that each piece is beautifully and properly constructed, while meeting the client's most discerning expectations.
The loyal clients of Skatell's remark on the staff's passion and knowledge. Even the most educated jewelry aficionado stands to learn a thing or two during their shopping experience. Offering a relaxed and welcoming atmosphere, the friendly associates make the process of finding just the right piece, no matter the occasion, a pleasant one. Their professionalism and expertise have made them one of the area's most reputable and sought-out jewelers. At Skatell's, outstanding customer service is the main priority — they believe a customer's gratitude is more valuable than the most precious gems.
For more information, visit skatells.com, or call 843-849-8488.