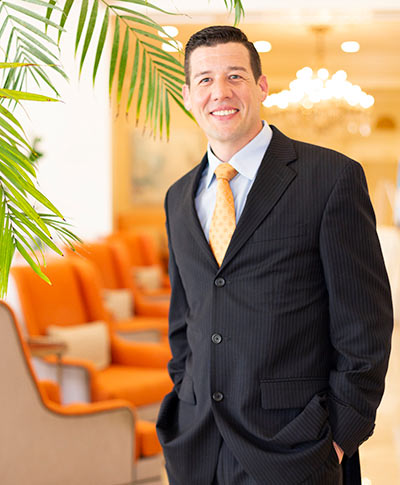 In a place like Charleston, where houses go under contract the same day they're listed, there's no shortage of Realtors®. With so many well-qualified professionals to choose from, how did the small team at Southern Bell Living skyrocket in the period of one year from an application for a business license to receiving two nominations from our readers for Best Real Estate Company and Best Real Estate Team? The answer is by leveraging their wide range of experience; dedicating themselves to the customer experience; and possessing nimble nature when uncertainty brought on an unexpected housing boom.
One of the most remarkable aspects of the Southern Bell Living real estate team, an affiliate of the Boulevard Company, is the unique combination of experience that each member brings to the table. "I handpicked these folks based on their life experiences," touted owner John Bell, who takes immense pride in the group of individuals who have come together to form the Southern Bell Living family. Bell started this business after a 15-year career in finance, while Erica Zepp brings a background in new build construction to the team. As a custom home builder, Tony Tonelis introduces yet another skillset to this diverse group. As a former New York City police officer, Chris Orza knows how to handle stressful situations, and Joe Wojda's enterprise manufacturing and software background translates to a keen ability to close deals. The rollercoaster of 2020 helped to solidify the relationship among the team behind Southern Bell Living. "The team dynamics are really solid. We're like a family," explained Bell.
Their skill sets are not all that sets this team apart. Building meaningful relationships with each and every client is a top priority for the members of Southern Bell Living. Their small size and commitment to finding a solution for clients translated to a high level of adaptability in the wake of the COVID-19 closures, and they were able to offer virtual tours almost immediately. Agents utilize Marketing and Corporate Operations Director Taylor Goldsberry's IT knowledge to allow for regular, value-driven client engagement throughout the process, while pledging to respond with the same sense of urgency they would devote to a family member buying a home.
Walking clients through showings via Facetime and Zoom has become a regular occurrence at Southern Bell Living — not only as a socially distanced option for local buyers but also as a means to show homes to newcomers who aren't able to travel down to the Lowcountry to shop. As a group of transplants themselves, this team excels at helping people relocate by drawing on their own experiences of moving from the Northeast, the Midwest and the Bay Area. The Southern Bell Living team feels honored when people entrust them with finding a home from afar. "We're their eyes and ears, and that's a big responsibility," said Bell. According to our readers, there's nobody more qualified to take on that responsibility.
For more information, visit southernbellliving.com, or call 843-287-9888.