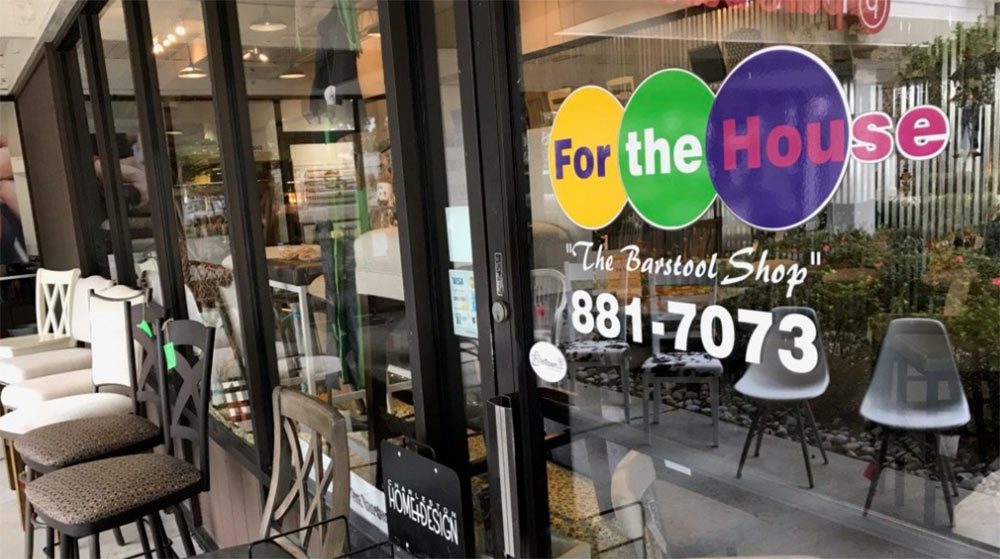 Lisa Carrells, owner of For the House "The Barstool Shop" said she has little interest in talking about herself, but she will talk about her business and the .importance of buying local.
She is one Lowcountry entrepreneur who cheerleads all her friends, neighbors and customers to seek out ways to support every local business and "to keep spending here and help our communities grow and stay strong."
"The Barstool Shop" offers an excellent example of why buying local makes good sense, even in a time when so much of the public is turning to online shopping.
"We offer more than 150 styles of barstools alone, plus tables, chairs and miscellaneous furniture pieces," she said. "I make it my business to know all about each piece, where it was sourced and how it can be customized to meet each customer's specific needs."
"When a customer comes into my store, they can see and touch each piece they might be interested in. We serve as their personal design consultant on how it would fit their décor, and how it can be customized with different colors or seat cover designs."
She even lets customers take samples home with them to see for themselves how it will harmonize with their design.
Also, with barstools or other products at For the House "The Barstool Shop," there's never any frustrating, time-consuming assembly. Anything requiring assembly is done with care before leaving the store.
"We're a one-of-a-kind shop," Carrells said. "We always go the extra mile to ensure each customer is taken care of, while offering a wide range of choices to satisfy the needs of their beautiful Lowcountry home."
For more information, visit thebarstoolshop.com, or call 843-881-7073.