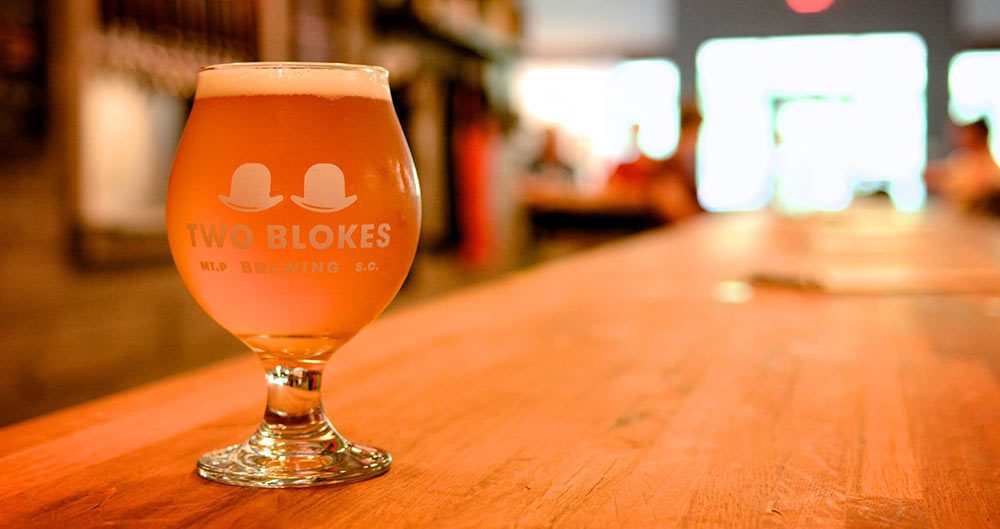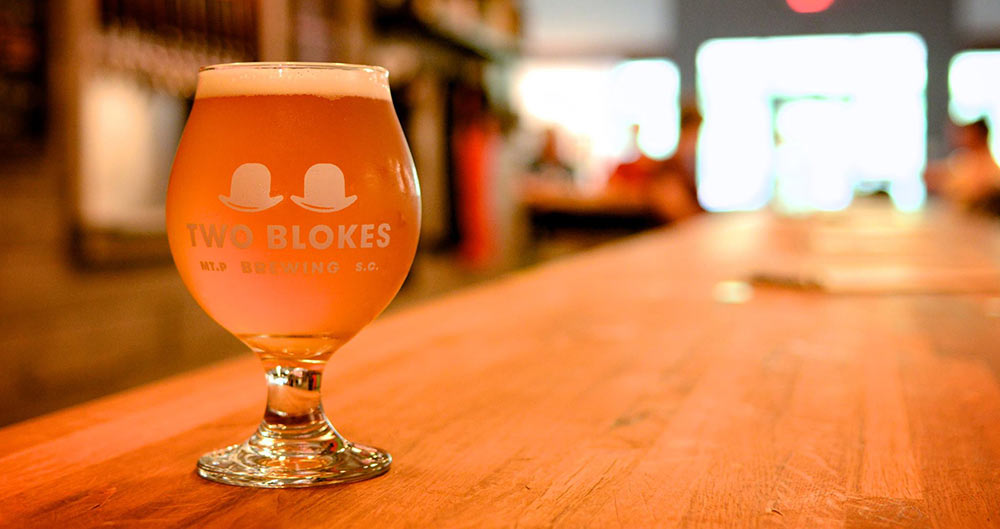 There's a trend "brewing" in Mount Pleasant. Since opening in July 2016, Two Blokes Brewing has been a part of a whole new culture – the "brew boom," as some like to call it. And Two Blokes couldn't be happier. Now named one of Mount Pleasant's Best Breweries, Two Blokes is humbled by the community embrace and support.
"We are family-friendly, so we have families coming over on their golf carts from the local neighborhoods," said Michelle Lapp, operations manager at Two Blokes Brewing. "We have many regulars. It really is a close community here."
Breweries offer a distinct experience, and there is more to it than just "going out to have a beer." At Two Blokes, your choices will range from hoppy IPAs to seasonal pub ales and fruity saisons. Whether you are new to craft beer or an aficionado dabbling in homebrewing on the side, let the knowledgeable "blokes" at Two Blokes Brewing, located on Long Point Road, help you find just the right pint.
For more information on Two Blokes Brewing, visit twoblokesbrewing.com, or call 843-654-4564.