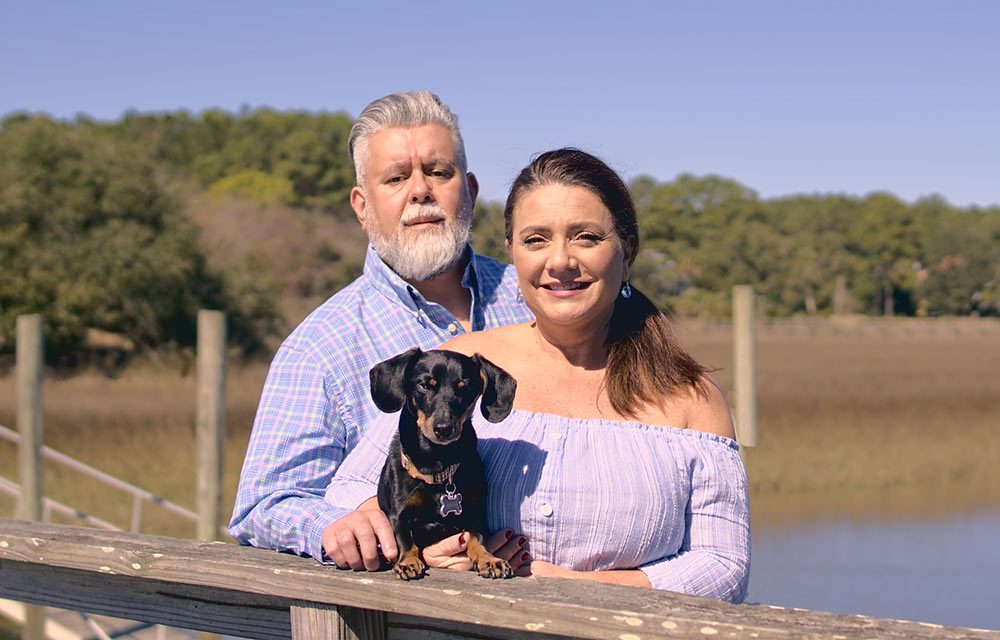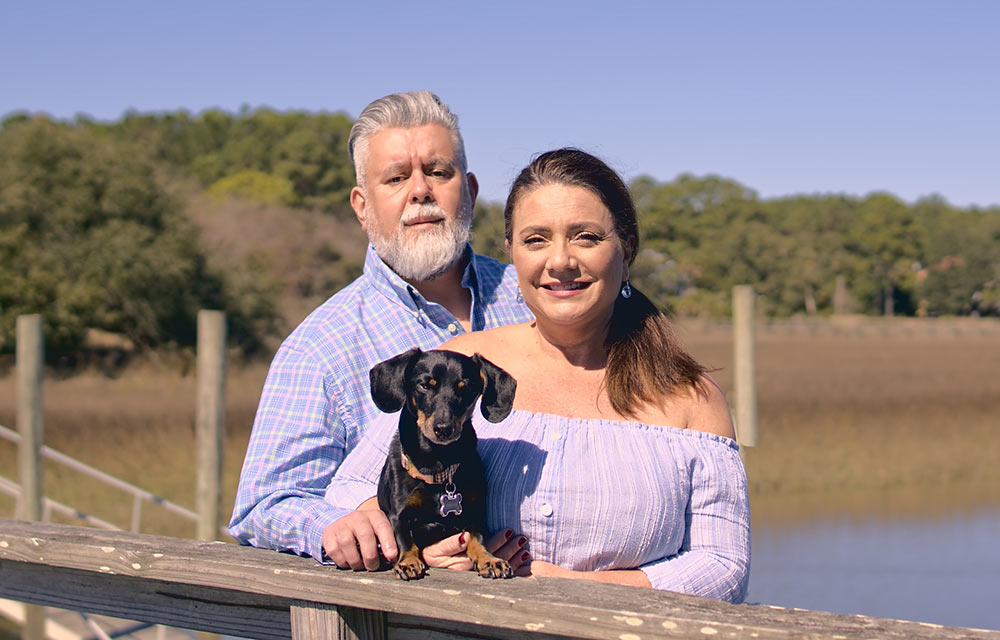 Many businesses are born from an idea dreamed up to solve a problem. Ziggy's Dog Parlor falls right into that camp. Eight years ago, owner Kristin Villa, a professional groomer by trade and a doting pet parent herself, saw the need for a stress-free type of grooming experience – one where the dogs felt at ease with the staff and weren't agitated by the overall experience of a salon full of loud dryers and barking dogs. So she and her husband, Sergio, created a plan, and Ziggy's Dog Parlor was established in Mount Pleasant.
Named after the Villas' now 13-year-old dachshund, Ziggy's has become a community mainstay and earned the Best of Mount Pleasant seal five of the last eight years – and three of those were voted as "top dog." Not only does the salon offer award-winning grooming services, but, in 2016, they expanded and renovated the physical space to offer luxury boarding as well. Time and time again, Ziggy's has shown itself to be a friend to our area rescues and shelters too, often providing complimentary grooming to adoptables in need and, pre-COVID, supporting rescues with an emergency boarding option.
While COVID has changed the way businesses act, Ziggy's continues to hold their furry clients' well-being and the pet parents' satisfaction as their top priorities. With pets staying home alongside their people these days, the luxury boarding client base has temporarily subsided, but the Villas are confident when life gets back to normal, and humans begin to travel again for both business and pleasure, their furry friends will return to their regular schedules. And the loving staff, cushy beds and secure outdoor play area will be ready to greet those pups when they walk back in the door.
Until then, Ziggy's has found a way to adapt to ensure they are following CDC guidelines and keeping clients and staff safe. Groomers were deemed a necessary service under COVID rules, so Ziggy's was permitted to operate. "We made the tough decision to close temporarily when the country locked down so we could regroup and find our way forward. It took a few days to develop our action plan and coordinate with our staff, but we have been back to work full swing ever since," said Kristin.
Ziggy's has participated in the Fear-Free training and certification and now proudly promotes Kristin's Fear-Free certification through the program. The number of individual groomers who are Fear-Free certified within 100 miles of Mount Pleasant is actually quite low — only nine.
When asked how she feels about her success in Mount Pleasant, Kristin smiled warmly and replied, "I just feel so lucky that I have been able to realize and share my passion. I love my work and my clients – human and canine — and look forward to continuing these amazing relationships."
For more information on Ziggy's Dog Parlor, visit ziggysdogparlor.com, or call 843-388-3422.