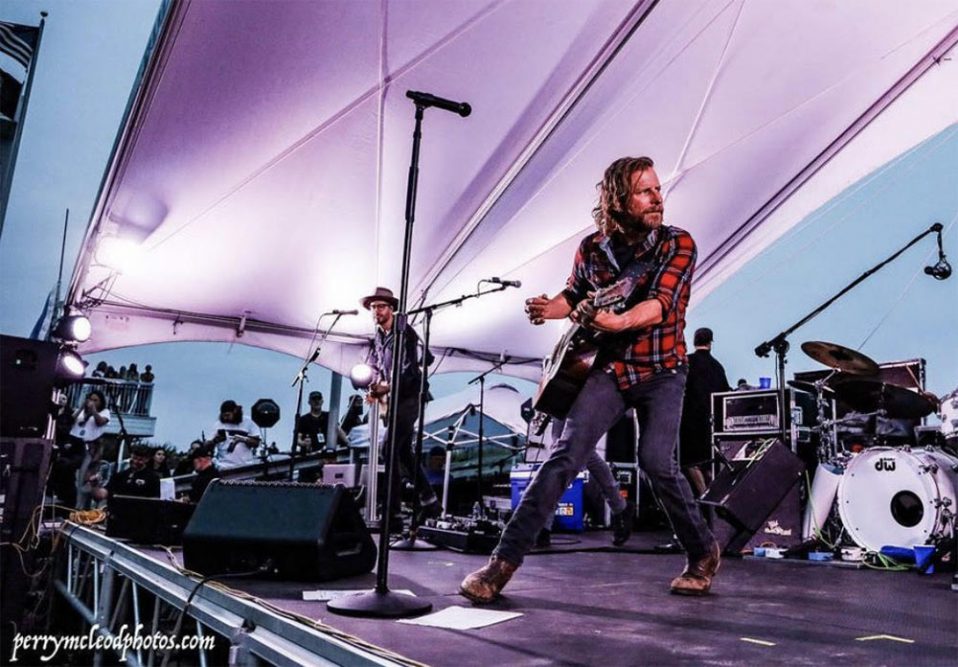 The Covid-19 pandemic that started in March 2020 had an impact on many industries, including entertainment. Shows and performances at theaters, stadiums and concert venues screeched to a halt in an effort to protect guests from the coronavirus. Now, as mask mandates begin to lift and vaccinations continue, music lovers and live entertainment enthusiasts have started looking for updates on when their favorite local spots will resume with regular operations. While certain events may still be delayed or postponed, many others have decided to proceed with cautious optimism. For those looking to enjoy live music, food and a friendly atmosphere this summer, we've rounded up some of the most popular outdoor venues East of the Cooper.
Awendaw Green Barn Jam
Located off Highway 17 North, Awendaw Green's Barn Jam is a Lowcountry favorite. Now in its 12th year, Awendaw Green has been a cornerstone of live music and outdoor entertainment since 2009. The idea behind utilizing the Awendaw Green to showcase local undiscovered artists began when Dr. Eddie White's son started making his own music. As his son's interest in music grew, so did Dr. White's, and eventually, he began looking for a location where other new bands and unknown musicians could gather to play their original compositions. Sewee Outpost graciously agreed to lend a portion of their land to the weekly event, and thus, a venue was born. A unique outdoor site plus food, bonfires and an upbeat environment make Awendaw Green the perfect spot for networking or relaxing. The heart of the Awendaw Green is the barn boasting a performance space that features local and/or up-and-coming artists every Wednesday evening from 6 until 10 p.m. — an event known as "Barn Jams." The appeal of Awendaw Green lies in its elegant simplicity—filling the naturally shaded space beneath 300-year-old live oak trees with picnic tables and room for blankets, thus encouraging the sensation of attending a friendly backyard BBQ. For more information on Awendaw Green, or to check out their music lineup, please visit their website, at awendawgreen.com.
The Windjammer
Located in the heart of the Isle of Palms, The Windjammer is a shell's throw from the pier and situated adjacent to the volleyball court. The Windjammer has served as Charleston's Premier Beach Club since 1972 by providing live entertainment on its waterfront Bud Light Seltzer Beach Stage every weekend and many weekdays, from 6 until 9:30 p.m. The unique venue offers a relaxed atmosphere rife with charm and features different bands and musicians from across the Southeast and beyond. With food and alcohol available for purchase onsite, The Windjammer typically attracts the 21+ crowd; there is also free street parking after 8 p.m. The Windjammer accommodates artists' preferences regarding Covid-19 protocols, so be sure to follow their Facebook and Instagram accounts for updated information. Special events are also planned for 2022 when The Windjammer celebrates its 50th anniversary. For more information on The Windjammer, or to view the event schedule, please visit their website, at the-windjammer.com.
Shaggin' on the Cooper at Mount Pleasant Pier
Owned by the Town of Mount Pleasant but operated by Charleston County Park & Recreation Commission, the Mount Pleasant Pier spans an impressive 1,250 feet into the Charleston Harbor under the Arthur Ravenel Jr. Bridge. The pier is open year-round and offers fishing, picnicking areas and even a café and gift shop. Shortly after the Mount Pleasant Pier opened in 2009, one of the goals the Charleston County Park & Recreation Commission created was to increase visibility for the pier. That's how Shaggin' on the Cooper was born. The pier boasts an 8,100-square-foot pavilion that makes the perfect venue for live music and dancing throughout the summer. Warm harbor breezes and picturesque sunsets add to the appeal of the location; locals and visitors alike appreciate the allure of spending time with friends and loved ones while engaging in an iconic pastime. Shaggin' on the Cooper opens at 7 p.m. with live music running from 7:30 until 10:30 p.m. Beer, wine, soda, water and food are available for purchase onsite at the far end of the pier. There will be a limited number of engagements in 2021, and all require advance ticket purchases. For more information on Shaggin' on the Cooper, or to purchase tickets, please visit their website, at ccprc.com/1810/Festivals-Events.