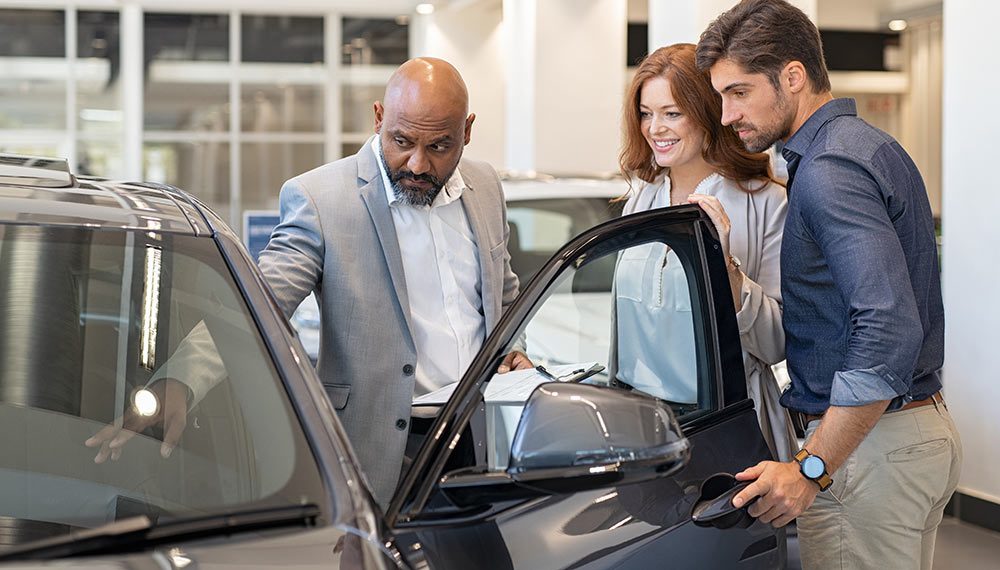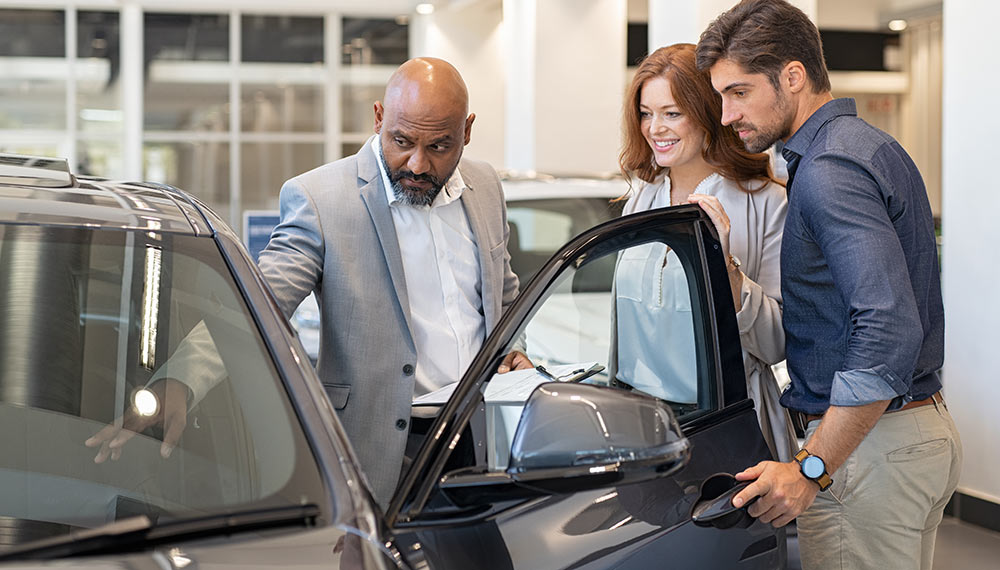 COVID-19 altered most of our plans and normal routines in 2020, and it is likely to continue affecting us well into 2021, even with vaccinations underway. One aspect that has been impacted is how we vacation, with many families choosing road trips over flying, since air travel is perceived as higher risk, particularly for the elderly and people with chronic conditions. Fortunately, seeing the country by car offers a great way to scratch that travel itch and find solace in a change of scenery.
But all that increased driving means it might be time to upgrade your vehicle to something more comfortable, stylish and fuel-efficient. There is a dizzying array of options out there, from visiting area dealerships and browsing classifieds to the brave new world of online car buying and car vending machines. So where do you start?
Starling Chevrolet Mount Pleasant General Manager Joe Sarro said the first thing that he would recommend doing as a potential new car buyer is assessing your needs. "Space, comfort, gas mileage, monthly payments — those are all factors most car buyers consider when purchasing a new vehicle," said Sarro. "As a father of teen drivers, safety is my number-one priority. I've been so impressed with Chevrolet's commitment to providing safe vehicles for their drivers with 360-degree, high-definition views, automatic braking, safe lane-changing features and their teen driver technology, which provides parents a daily driving report card. Having this type of technology at my fingertips gives both my wife and me peace of mind and makes laying our head down on the pillow each night much easier."
Randy Albright, a general sales manager with Mercedes-Benz Mount Pleasant, similarly suggested asking questions at the beginning of the car buying process to determine what car best suits your unique situation: What will you be using the vehicle for? Who will be driving it? What do you like about your current vehicle?
The type of research you conduct before buying a new car depends on your particular needs, but Sarro advised focusing on the specific vehicles and brands that pique your interest. Albright pointed out that most customers have already done extensive research before coming in, and most have narrowed down their selection to two or three different vehicles they can test drive to determine their preferences.
While online sites such as Carvana, Autotrader and Vroom take human interaction out of the new car buying equation, Sarro personally believes that test drives are an essential part of the process. "Sure, you can buy a vehicle, a house or furniture sight unseen, however, I wouldn't always recommend it, particularly if you are someone who drives more than 50 miles per day," he cautioned. "You want to know how the seats feel and does it truly have enough space for you and your family—plus, with today's technology, having an instructional overview of how to let the technology work for you is instrumental when it comes to the driving experience."
Albright noted that the major difference between buying a car online and visiting a dealership is the point of sale. "With all the technology in the vehicles, it is not uncommon for customers to come back several times after the sale because they need help pairing their phones, programming/pairing Bluetooth or something else related to the technology. Unfortunately, when buying a vehicle online, there is no relationship/point of contact for assistance to answer technical questions. Purchasing from a local dealer allows customers to have the best experience throughout the entire ownership experience, not just the day they buy the vehicle."
Sarro highlighted some Chevrolet models that have come out this year that people can get excited about, including the all-new 2021 Trailblazer, starting at $19,000, which he anticipated will be a top seller.
If you value fuel economy, Starling Chevrolet offers countless options, such as the hybrid/electric Chevrolet Volt, with a total driving range of 380 miles. Others include the Sonic, with EPA estimated 40 mpg on highway; Spark, with EV total range of 82 miles; Cruze, 40 mpg highway; Malibu, 37 mpg; Equinox, 32 mpg; and Colorado, 31 mpg.
Mercedes-Benz cars that are expected to generate excitement in 2021 include the GT Black Series, the Maybach GLS SUV and the redesigns of the "S" Class, "E" Class, GLS and GLE. Electric vehicles (EV) will be offered soon, including the EQC, an electric SUV scheduled to come out this year with an estimated driving range of approximately 200 miles, commented Albright.
Sarro observed that compact Chevrolet hybrids are "few and far between these days, with the rise of the EV market and the larger, more well-rounded SUV and crossover classifications."
"At present, the Bolt EV and Chevrolet Volt are the only hybrid/electric models in our selection. However, there are plans for a new line of Chevy all-electric cars to start rolling out in 2021," he noted.
Shopping for Car Insurance
Shopping for car insurance may not sound as fun as buying a new car, but South Carolina requires motorists to carry liability and uninsured motorist coverage if you drive an automobile.
Minimum liability coverage amounts are $25,000 per person, $50,000 for vehicle damage and $25,000 for property damage, explained TC Wilkinson, a senior insurance consultant with Schirmer Insurance Group.
Uninsured motorist coverage, which protects you if someone hits your car and doesn't have insurance, is mandated at the same 25-50-25 levels, but since it's required, "it's inexpensive to bump it up," should you want to increase coverage amounts, noted Wilkinson.
Optional coverages include comprehensive, which covers any non-collision damage to the vehicle, including floods, hail or falling objects, and collision coverage, used to repair your car when you collide with another vehicle.
Another option is underinsurance. If a person hits you and their coverage limits are exhausted, having underinsurance will fill in the gap, said Wilkinson. For example, if the bill is $100,000, and their insurance only covers $50,000, underinsurance pays the difference.
Elizabeth Wall, a Billy Swails State Farm Insurance agent, explained how different insurance types would apply in a real-world situation.
Picture a scenario where a car stops in front of you at a red light. While distracted, you hit that vehicle and swerve into the next lane, striking another car. Unfortunately, you don't have enough liability coverage to pay for the damage to both cars and the accident injuries the drivers sustained. "Those drivers hopefully have underinsured motorist coverage to pay for the difference," commented Wall.
However, if the person causing the accident didn't carry insurance, the other drivers' uninsured motorist coverage would pay for their damages, up to their policy limits.
If you incur accident damages to your car, you would use your collision coverage to pay for the repairs.
By Colin McCandless