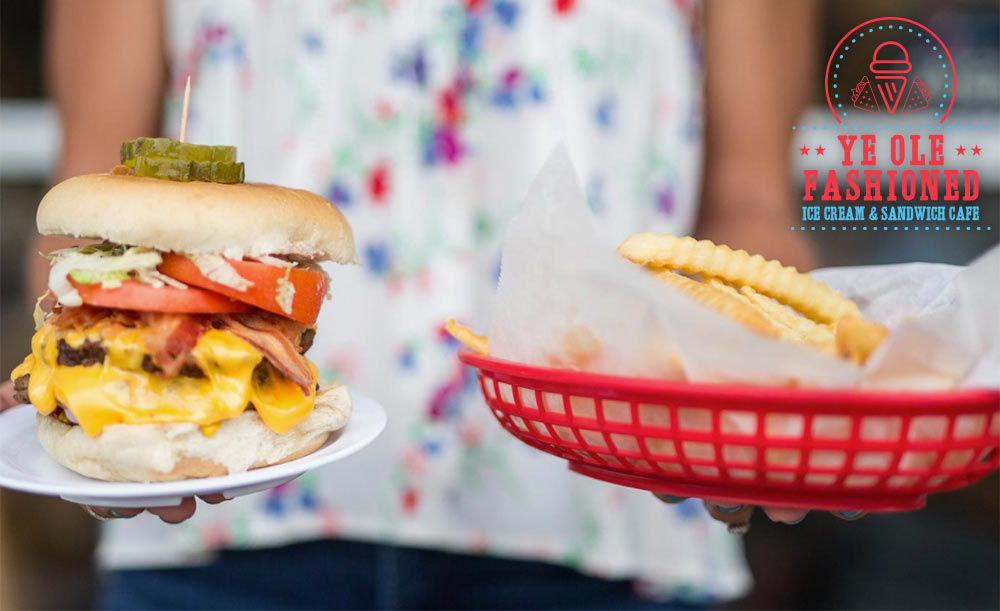 There is something nostalgic about an old fashioned retro diner. Maybe it's the inviting family atmosphere, the variety of menu options or the vintage café vibe that draws scores of people to our very own local diner here in Mount Pleasant – Ye Ole Fashioned Ice Cream & Sandwich Café.
Rooted in the community since 1972, Ye Ole Fashioned has the feel of a small neighborhood restaurant: an informal place to gather with friends after a game or as a traditional location for ice cream on a summer day.
In the words of Victor Davydov, owner of the Mount Pleasant location, "I love the family vibe, and I love seeing my regulars."
It's not hard to see why customers keep coming back. There are 36 flavors of ice cream, including the seasonal peach flavor that Davydov warned "sells out quickly."
While ice cream may be one of the specialties, it is certainly not all they are known for. If you haven't tried a hamburger or hot dog from Ye Ole Fashioned, you are missing out. Other highlights on their menu include chicken fingers, crinkle-cut French fries, chicken salad sandwiches and their giant chef salad.
What does the owner recommend? Straight from the source, Davydov said: "I think our BLT and cheeseburger are my favorites. The BLT is not only delicious, it's our staple, and we serve a huge portion — enough to keep you satisfied for quite some time."
As for dessert? "Our double hot brownie sundae," he said. "Customers love this and keep coming back for it."
For more information on Ye Ole Fashioned, visit yeolefashioned.com, or call the Mount Pleasant location, at 843-849-3698.