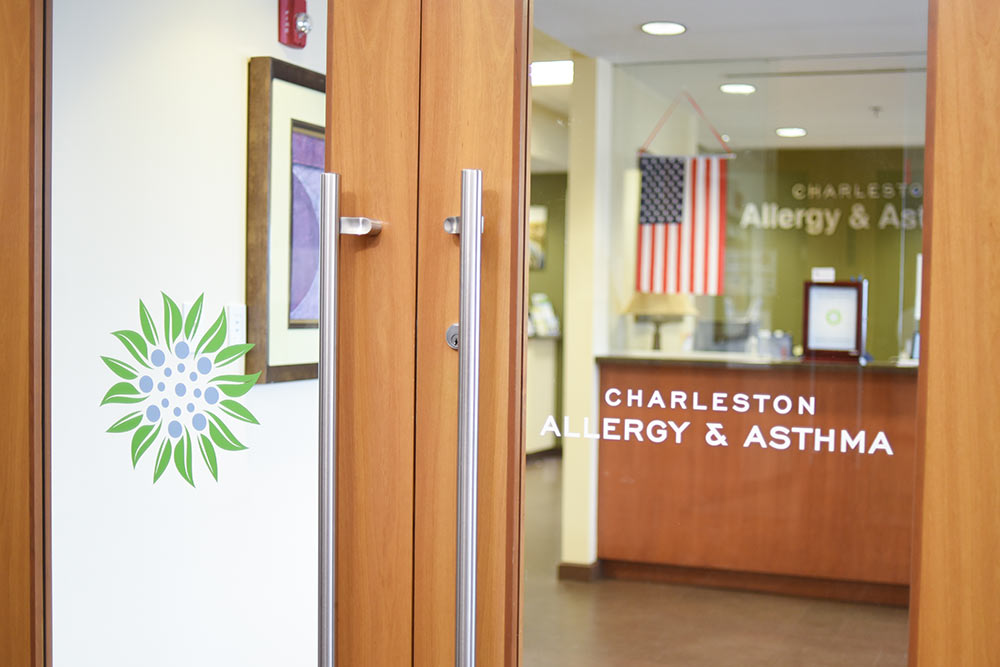 Besides the fact that they offer the highest quality care to patients of all ages suffering from a wide range of allergy and asthma symptoms, Charleston Allergy & Asthma is known as one of the Best Allergy Practices in Mount Pleasant for their knowledgeable and compassionate staff as well.
They empathize with how frustrating being an allergy sufferer can be. Identifying the cause and best treatment option for their patients so that they can improve their quality of life is what drives Charleston Allergy & Asthma to success.
"It's rewarding to relieve allergies for someone that has been living with them for years," said Dr. Lindsey Stoltz Steadman of Charleston Allergy & Asthma. "They don't realize how symptomatic they are and how much their lives could be improved."
Dr. Steadman said that one of the most fascinating aspects of the allergy disease process is that it affects so much of the general population. She said she enjoys putting the puzzle pieces together, so to speak, to figure out what allergens are ailing her individual patients.
"I am fascinated by figuring out the answers for my patients and educating them, so that the end result is that they are going to have an improved quality of life."
There are myriad treatment options that all depend upon the symptoms, the allergen and the individual themselves. There are prescriptions, over-the-counter medications, daily regimens, allergy shots and a combination thereof.
Charleston Allergy & Asthma works with patients on indoor and outdoor allergies, skin allergies and allergies to food, pets or medications. They also treat asthma complications, sinusitis, and immune deficiency. Environmental allergens that are ever present in the South are mold — due to the humid climate — and the high pollen count.
Charleston Allergy & Asthma has been in the area for over 30 years, and Dr. Steadman said that many of the employees have been with the company for over 20 of those years. Loyalty to patients and pride in their work has spilled over into the community, naming Dr. Bruce Ball Best Allergist for eight years running, while Dr. Steadman was also named one of the Best Allergists in Mount Pleasant this year.
"We are a cohesive group here," she said. "I feel fortunate to be a part of this team."
Like the rest of the medical community, Charleston Allergy & Asthma has taken the necessary precautions to stop the spread of COVID-19. Dr. Steadman said they have expanded their telemedicine appointments, especially for people who are experiencing virus symptoms.
"When patients are feeling sick, and it could be virus-type symptoms, we will assess them first over a telemedicine visit," she noted. "The biggest difference with a virus versus allergies is that allergies do not present fever or chills."
"We are ready and prepared to serve our community, as we always have been," she concluded.
Charleston Allergy & Asthma has three locations — in Mount Pleasant, Summerville and in West Ashley. For more information, visit charlestonallergy.com, or call 843-881-2030.