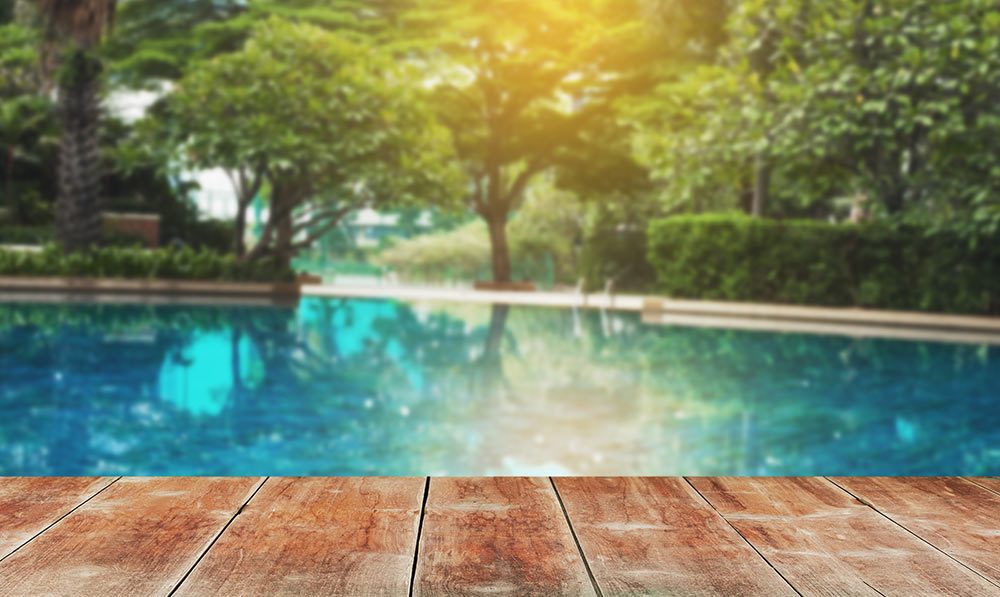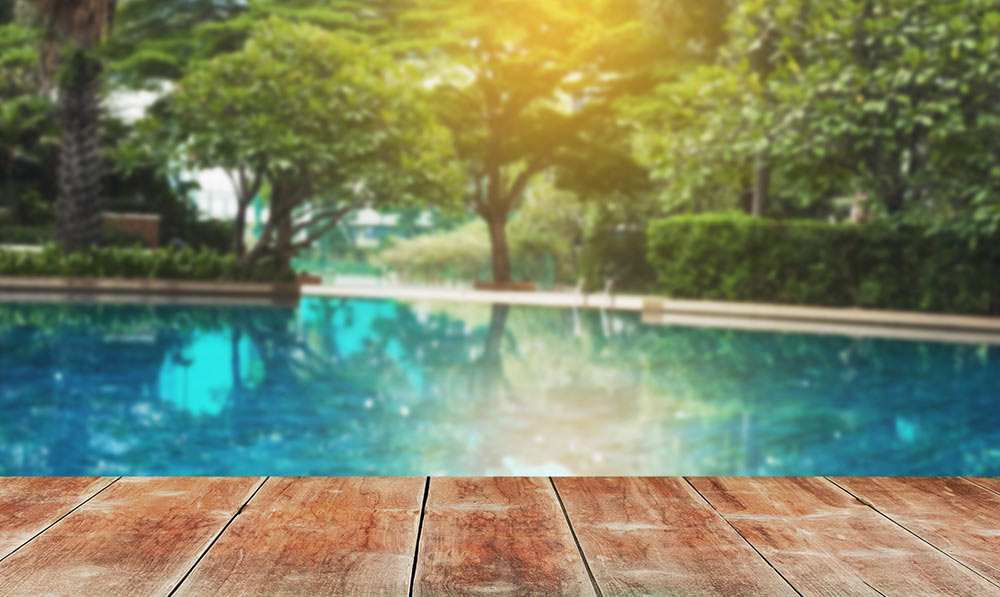 Demand for backyard amenities such as pools, outdoor kitchens and patios skyrocketed in 2020, a national trend that was mirrored here locally. With the pandemic leading many Mount Pleasant families to hunker down and delay vacations, funds once allocated for travel have instead been used for overhauling our homes' outdoor living spaces, where we suddenly find ourselves spending more time. Whether it's for fun, function, comfort or a combination thereof, people are investing in backyard improvements.
Jeremy Johnson — who, along with his wife, Amy, and her father, Jesse, owns America's Swimming Pool Company of Mount Pleasant — recalled that when COVID-19 started making headlines, like many other businesses, nobody in the pool industry knew what to expect. What happened was a boom in sales: customers began to take money they would have otherwise spent on trips and allocate it toward transforming their backyards into an outdoor oasis. ASP Mount Pleasant saw a significant increase in pool renovations, including tile updates and concrete deck repair and remodels, as well as pool heater purchases.
In a typical season, they start receiving renovation calls in February and March, as residents prepare their pools for spring. But in 2020, they were inundated with pool heater requests, ultimately selling more heaters in February and March than in all of 2019 combined. Customer feedback informed Johnson that this heater surge was attributed to kids being home from school, and parents wanting them to burn off some energy.
One thing he didn't anticipate was how many customers would change out their pool equipment, including pumps, and switch to more energy-efficient pumps because of increased use. Numerous people converted their existing pools to saltwater as well, which generally require less maintenance than chlorine pools. "There has been a drive to modernize pools and make [pool use] a more pleasant backyard experience," said Johnson.
One recent pool renovation job that stands out to Johnson was a home in North Mount Pleasant, in which ASP installed glass bead plaster and travertine —a natural stone— coping. "The sun shimmers off the water, and the glass just pops," he said. "[The pool] looked brand new, but it was 50 years old."
"Our philosophy as a design and build company is to be intuitive to what the homeowner wants," explained Atkinson.
Josh Atkinson, owner of Bowman Road-based Atkinson Pools and Spas — a company that custom builds residential and commercial swimming pools — described the rise in demand for new pools since the pandemic began as "intense," estimating that it's been at least double what they do in a normal year. He began seeing a surge in late March 2020 and it "hasn't let up since."
Atkinson Pools crafts mostly high-end pool design projects, and their clients are typically more involved in the process. "Our philosophy as a design and build company is to be intuitive to what the homeowner wants," explained Atkinson. Their design approach is to combine functionality with something that is elegant and aesthetically pleasing, and marry this with a home's existing landscape and architecture, which can require extensive homeowner input. Yet even Atkinson has been surprised at the sheer volume of upscale project requests. "Basically, all we're doing is luxury pools," he stated. Their pool remodel requests have increased, but not as much as he expected.
Atkinson, whose company also specializes in landscape design and luxury backyards, has witnessed a similar sharp rise in demand for outdoor kitchens and patios since the pandemic began. The type of requests he receives for outdoor kitchens has changed as well, from the simplistic kitchen islands of the pre-Covid days to a host of clients investing in professional-grade outdoor kitchens, ranging in price from $35-$40,000. He explained it as homeowners essentially creating a "new living room" just for the outdoors. "People want a different space outdoors that they can enjoy," he said.
Due to the general increase in new pool building, ASP Mount Pleasant has also started fielding calls from a wave of neophyte pool customers interested in their cleaning and maintenance services. Johnson remarked that ASP, whose technicians are certified pool experts with the National Swimming Pool Foundation, takes pride in these educational opportunities and considers them a kind of "Pool 101" for new pool owners.
For ASP, the demand died down in summer but picked up again in fall. Based on what he is hearing from industry reports—and noting that there is a backlog in orders for pool parts—Johnson anticipates the trend of increased demand continuing through 2021 and into 2022.
While demand has been high, one concern of people in the pool industry, according to Atkinson, is that with most companies booked up and backlogged with requests, potential customers will eventually lose interest over time. As of now though, business is booming.