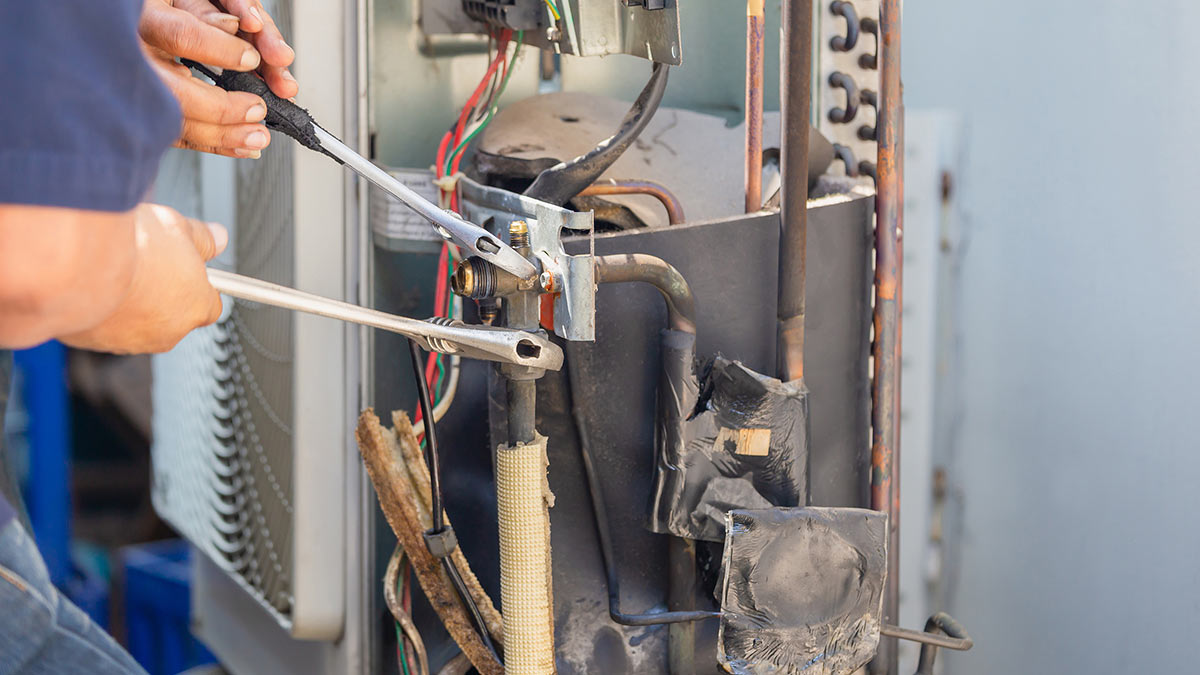 Being a homeowner is a wonderful thing, but it also comes with a laundry list of regular maintenance that can be overwhelming. Some things are easy to spot, like a water leak in your ceiling, and others can be more difficult to remember, like regular cleaning and check-ups of your HVAC unit. As a homeowner myself, my HVAC system is something that I only think about when it's not working, but as I prepared to put my home on the market, I knew that a thorough cleaning and checkup was in order.
When I reached out to Charleston's top-ranked heating and cooling company, AirMax, their Install and Sales Coordinator Tiffany Talley recommended the company's maintenance agreement. At only $178 a year, clients receive two visits, spaced six months apart, taking the responsibility of remembering to regularly check on this expensive piece of equipment off of the homeowner. Aside from making sure that your thermostat and unit are running properly and efficiently, AirMax offers 10% off future repairs for maintenance agreement customers.
The technician was quick and almost invisible during his inspection of my unit and ductwork. Because it was the first time anyone had serviced the HVAC system since we moved into the home five years ago, I expected that there would be some maintenance required. I appreciated Air Max's approach of providing me with a trio of options —good, better and best —in order to help me understand which repairs were essential and what could be addressed down the road. Having options allowed me to choose a route that would fit within my budget. The technician also graciously provided his cell phone number, in case we had any later questions about his recommendations.
After choosing the best option for us, Dispatch Coordinator Julie McCrackin quickly scheduled a follow-up visit to complete the job. Technician Brent Dawson was so friendly and a pleasure to have working in our home. Like his predecessor, we almost forgot that he was there. After completing the repairs, Dawson immediately emailed us a receipt, along with photos of the work that he had done.
From start to finish, the process of having my HVAC unit inspected by AirMax was a breeze, pun intended, and I would recommend their maintenance agreement to any homeowner who wants to ensure their HVAC system is efficient and in good working order for a long time.
For more about Mount Pleasant, SC heating and air or for questions about AirMax call (843) 614-3276 or visit AirMaxSC.com.