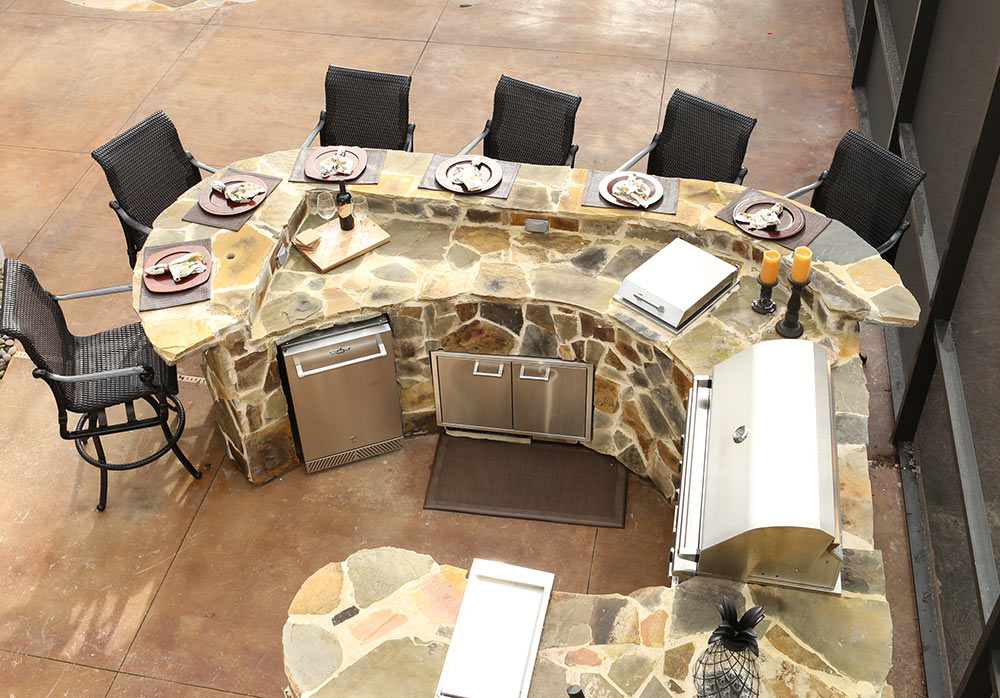 Sun's out, buns out! Hotdog and hamburger buns, of course. It's summer, and few things are more synonymous with the hottest season than the hottest way to cook: the grill. Summer is a time for inviting friends and family over to the backyard for a good old-fashioned cookout. But how old-fashioned is it?
While the elements of grilling have been around since what seems like the dawn of humanity, the modern-day grilling that we know and love has comparatively just been a flash in the pan, with grills and grill tools only becoming more widely available in the first half of the 20th century, and grilling parties finally heating up to become social affairs.
Yes, there are accounts throughout United States history of "barbecues" – even George Washington attended barbecues — but the etymology of that word refers to the low-and-slow process of cooking over indirect heat. While those were still social gatherings, it was a different and lengthier method of cooking, not the over-the-flame, high-heat method that is stereotypical of all-American grilling that we do today.
According to Hebrew National's article, The History of Grilling: How Dad Came to Love It, there were several driving factors that lit the match and ignited the grilling craze. For example, in the first half of the 1900s, a love for being outdoors, the concept of car ownership – to take the family to said great outdoors – and hungry pre-interstate travelers who camped and cooked outdoors in rural areas all contributed to the beginning of today's grilling movement.
It was after World War II when the heat really turned up; suburban homes with sprawling lawns provided a great place for young families to enjoy the great outdoors and invite the neighbors over for a cookout at the same time. Hebrew National's article also pointed out that it was in this era of the 1950s that, while cooking was already stereotypically done by women, grilling was portrayed as a "manly" thing to do on television and in magazines.
The Weber grill is one of the best-known pioneers in modern day grilling, and their basic domed grill – interestingly modeled after a buoy – kept weather and bugs out while allowing the grill master to better regulate temperature. While the Weber has become an icon to many Americans, today's grills have come a long way from that initial domed design.
Local grilling experts at Palmetto Outdoor Kitchens offer an astounding 17 lines of grills, including Fire Magic, Twin Eagles, Alfresco, DCS and Columbia-made TEC. These high-end brands give grill masters access to temperatures over 1,000 degrees, along with a wider range of temperatures from low to high. Essentially, they offer users the control needed to create both a restaurant-worthy sear and the gentle touch needed for fish and vegetables. Palmetto Outdoor Kitchens' grills are selected for their heavier gauge metal and all-around stainless steel bodies, which are both crucial components when it comes to withstanding Lowcountry weather and salty air.
Today's grills also offer a number of additional features, from rotisseries to side burners, which come in handy now that cooking outdoors is no longer just reserved for the occasional backyard barbeque. "Over the past few years, we've seen people increase the amount of cooking they are doing outdoors to six or seven meals a week," shared owner Scott Hunter. "We're even seeing people head outside to cook multiple times a day – we've installed more griddles over the last six months than we had over the past six years." Apparently, these days, we're just as likely to enjoy a short stack of pancakes as a rack of ribs at the picnic table.
This summer, whether you are grilling whole fish, trying out breakfast or just cooking up some classic hamburgers and hotdogs for the neighborhood, drop some knowledge on your family and friends about how grilling as we know it came to be. Just don't be surprised if they're more impressed by your stellar setup and perfect grill marks.