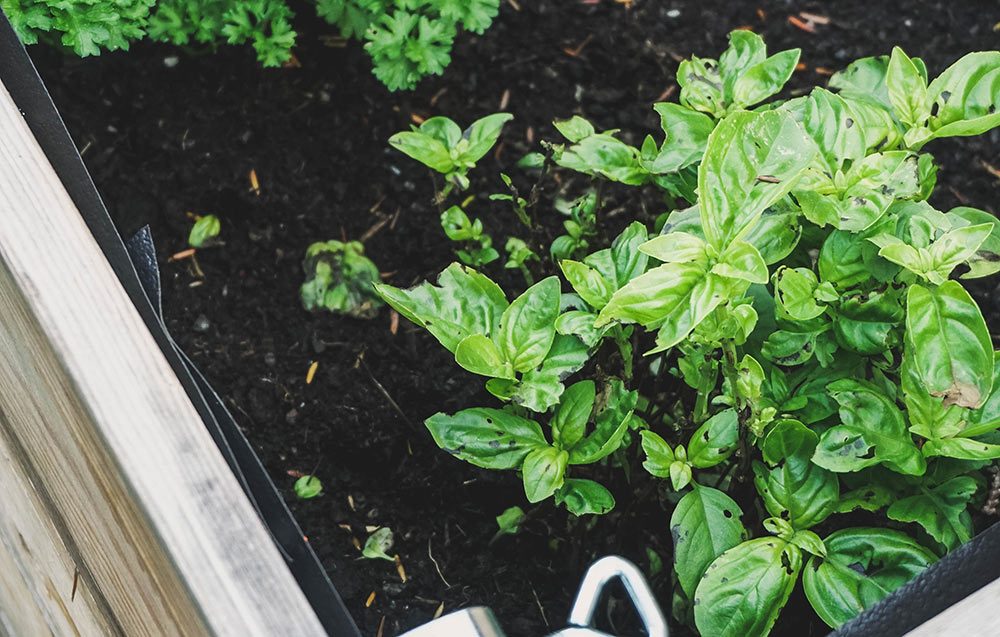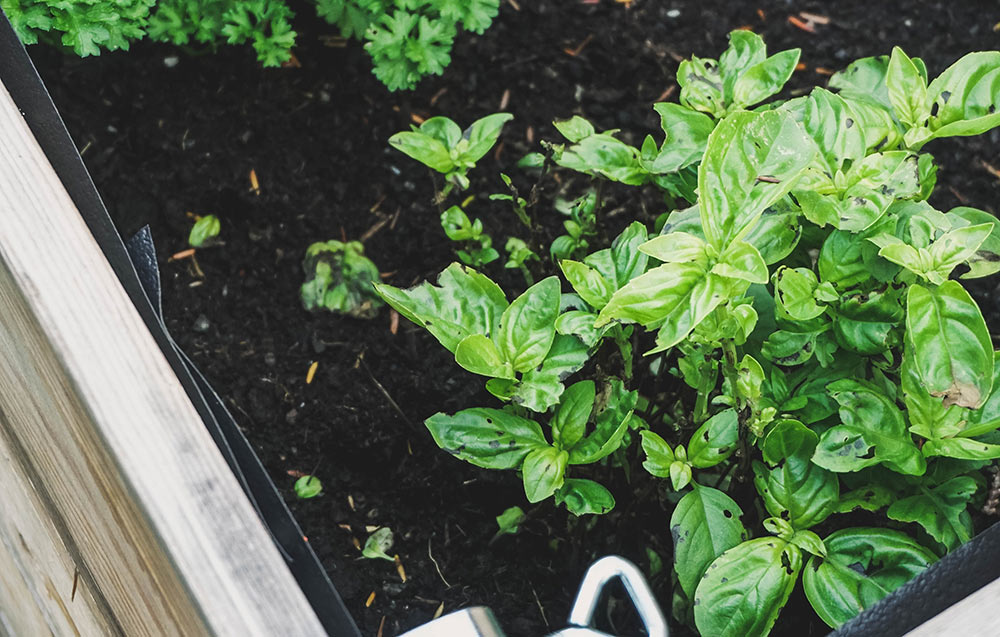 Victory gardens became popular during World War II to combat food shortages, and the pandemic has brought them back into popularity, encouraging vegetable plots to battle boredom. But before you buy a nursery's worth of seeds and starter plants, do you know what you should or could grow in your garden?
Approach an outdoor space as you would any room of your home. You would test a sample of paint on the walls to see how it looks before covering an entire room, so start with a manageable plot of land, and experiment with produce that is simple to maintain. "It's easy to get overwhelmed with too large of an area," said Abide-A-While perennials manager Tammy Berryman. "Containers or a 4×6 plot are both good places to start." As a general rule, work with an area that is easy to get to from all sides — no more than three to four feet wide.
Location is key when you are growing anything. Survey your garden over the span of a sunny day and pick a spot that gets five to six hours of direct sunlight to maximize the amount of food your garden will produce. Wind protection should be a factor, as well as access to a nearby water source, said Berryman.
But is our sandy coastal soil up to the job? For a small fee, you can find out from the Clemson University Extension Agency. Pick up sample bags at your local gardening center or hardware store and follow the instructions on how to send an appropriate representation of soil from your backyard. They will study it and send you back a soil analysis, including the best way to maintain optimum soil fertility and pH levels to achieve the best growing results. 
Raised beds are popular and range from a few inches off the ground to several feet. They are made from a variety of materials, including wood, rocks, concrete blocks, bricks and galvanized metal. They warm up faster in the spring — but also dry out quicker, meaning more watering — can be gentler on your back, depending on your height, and are generally easier to take care of, as they require less weeding. 
Berryman was quick to point out to pay careful attention to the prepping of the planting area. "It should be well-drained to allow your plants to develop healthy root systems with a mixture of potting soil, or existing soil, and organic compost." Additionally, placing rocks in the bottom of a raised bed to create additional drainage space is a good idea, as excessive moisture can cause roots to rot. Other tips include placing grass clippings and plant trimmings under the topsoil as additional compost and covering beds with a couple of inches of pine straw when they are dormant. 
Now comes the fun part: picking the seeds. "Start with easy plants. Tomatoes and peppers are good choices for a beginner," Berryman suggested. She also pointed to easy-growing herbs that can be planted alongside the vegetables. "Rosemary, oregano, sage, thyme, mint and basil are some of the most popular." She cautioned against planting seeds. "While it is rewarding, you need to start earlier in small pots," she explained, recommending Espoma Bio-Tone Starter Plus. "Vegetable plants can be directly planted into amended soil." Try planting vegetables in blocks instead of rows and alternating crops so plants mature at different times.
Berryman suggested having vegetables ready to plant by the last week of March, which is typically the last frost date in the Charleston area. Because young plants need frequent fertilizing, she recommended doing this monthly with Espoma Tomato-Tone or Flower-Tone — both are organic and safe for the environment. Lastly, she noted, it's important not to skimp on watering. "Be thorough and consistent," she warned, adding most plants need to get a little dry between watering.
With an eye on routine maintenance, your garden will flourish and quickly contribute to your kitchen table. Now the question becomes what are you going to cook?