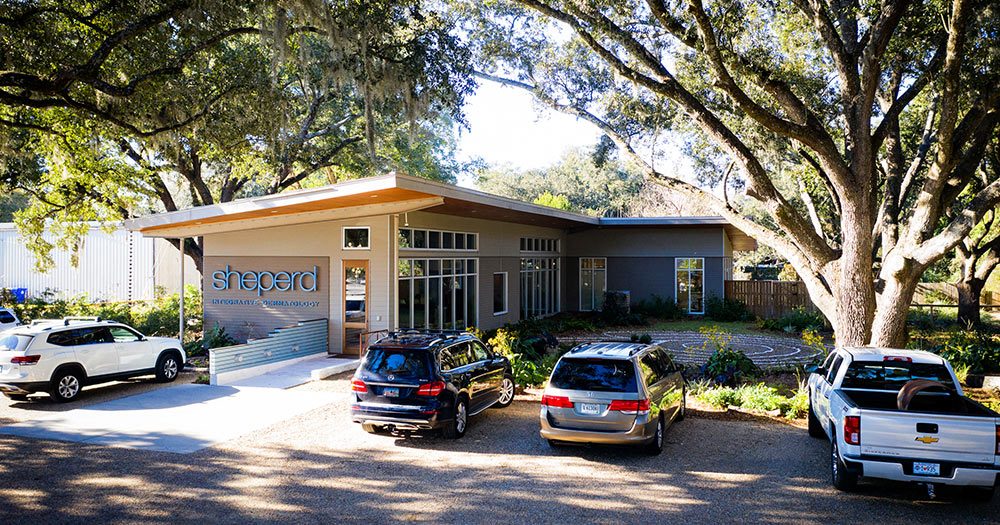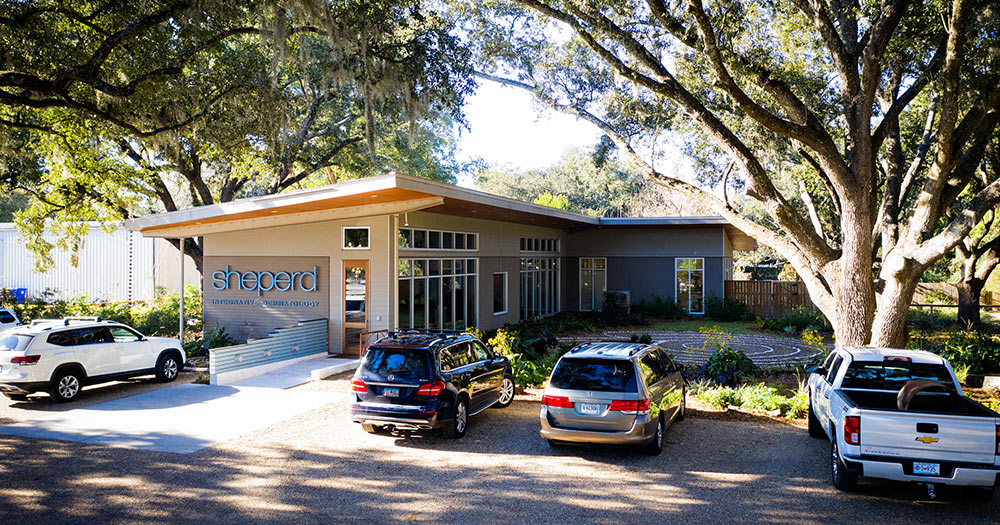 When you arrive at Dr. McLean Sheperd's dermatology practice on Old Georgetown Road, it is abundantly clear that you are in a special place. The building is embraced by a cluster of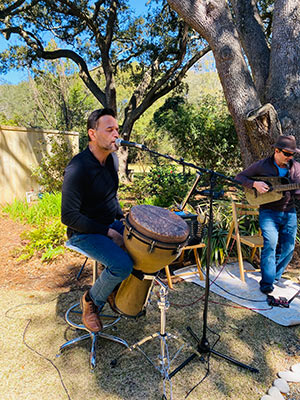 gracious oaks that hover above a pebbled meditation labyrinth. Its modern design is offset by the sylvan landscape, and the resulting pleasant contrast creates a beautiful dialogue between humans and nature.
The relationship between people and place is exactly what Dr. Sheperd is bringing to the surface with her new weekly performance series, "Music for the Trees." Each Thursday through June 9th, local musicians are performing outdoors in the Sheperd Integrative Dermatology labyrinth. Dr. Sheperd says that "the program celebrates the healing power of art and reminds our community about the joys of live music." In a time when gathering together to enjoy music has become difficult, if not impossible, these performances bring light, grace, and beauty to the town of Mount Pleasant. There is no charge to attend, and picnics and pets are welcome. Upcoming performances include guitarists Gregory Guay and Justin Hodge, flutist Austin O'Malley, and singer/songwriter Estee Gabay.
Thursdays from 4-6 pm, through June 9th. Sheperd Integrative Dermatology, 912 Old Georgetown Road, Mt. Pleasant, SC.