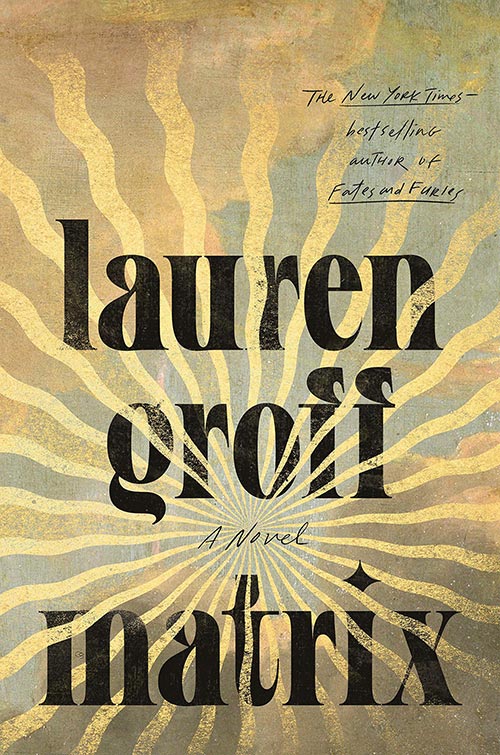 If you're looking for a new book this season, a medieval story that takes place in an abbey might have the mysterious, wintry feeling you want. Lauren Groff's newest release, "Matrix," is a fictional story written about the real-life Marie de France, who is sent away from the court to an abbey in a remote part of England, where she must serve as a prioress.
Although she is sent to France against her will, Marie decides to try to turn the underperforming abbey around, eventually taking on the responsibilities of taking confession and performing masses — a sacrilegious act for a woman at the time.
"It's very beautifully written, as Lauren Groff's stuff always is," said Julia Turner of Itinerant Literate Books in North Charleston. "And it's really interesting as a book that is set entirely in the world of women because it takes place in an abbey. All of the different personalities are so striking, and even though it's set in medieval times and written in poetic language, she's able to add this very funny medieval humor to it."
The staff at Itinerant Literate read "Matrix" for their monthly review and chose the book as a recommendation for the readers of Mount Pleasant Magazine. They feel that "Matrix," a story set in a sort of female utopia, would entertain a women's group with its themes of female empowerment.
"We all really like Lauren Groff," added Turner. "We all read her at different times at various points in the past, and we heard her speak at a conference that we go to every year. We thought 'we can't wait to get our hands on this,' and when they sent out some really early copies for attendees of the conference, we started reading immediately. Usually for this book review video series we do called 'Spread the Word,' we all do a different book that's coming out that month, and we talk about what we liked about it. But this time, we were all just so excited about getting to read "Matrix" that we decided to do the same one."
Turner recommended "Matrix" for anyone who is a fan of historical fiction, or for fans of Groff or Madeline Miller, author of "Circe" and "Song of Achilles." Readers may enjoy the coming-of-age journey that Marie de France goes through or the themes of day-to-day domesticity and profundity coming from the mundane.