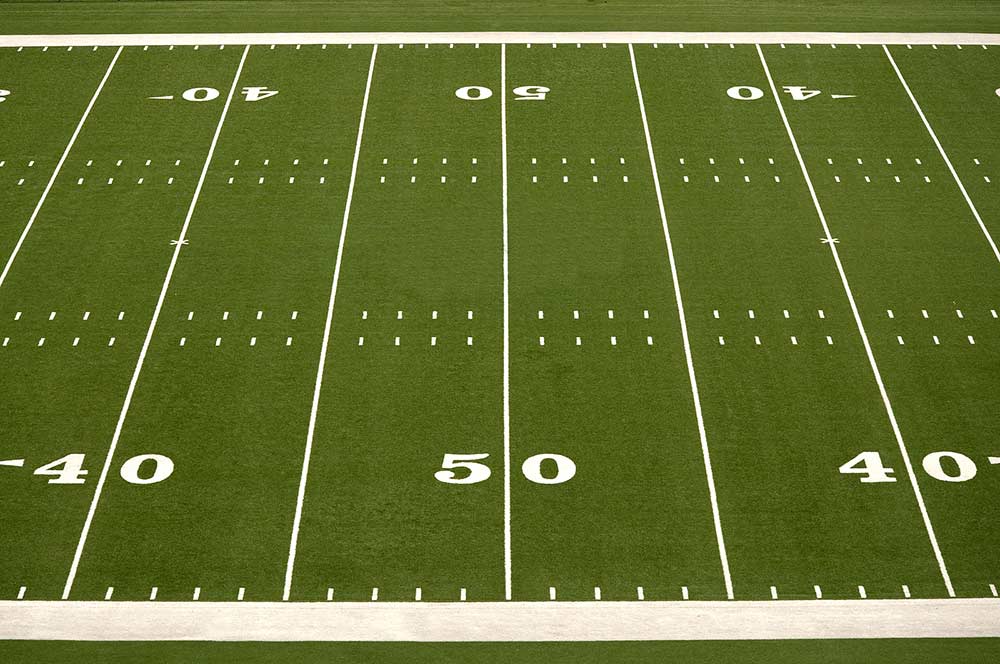 It's autumn, the season when our thoughts stray to mountain road trips, festive holidays and, of course, college football. And there's arguably no more heated intrastate rivalry than that of South Carolina's Gamecocks and Clemson's Tigers. As the season unfolds, Mount Pleasant Magazine turned to the words of each team's coaches for an insider's look at what to expect in 2021.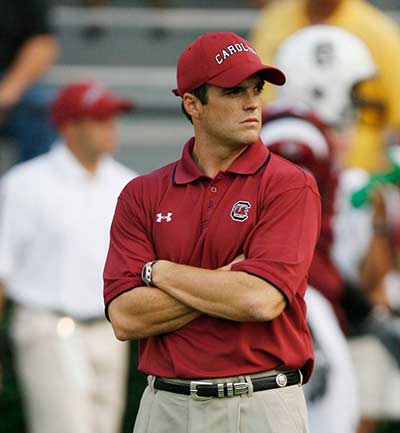 First, let's hear from the University of South Carolina's Head Football Coach Shane Beamer. Beamer played during his own college years at Virginia Tech, under the tutelage of his father, Frank —  the Hokies' legendary head coach. No stranger to the Palmetto State, Beamer also spent four years as an assistant coach for USC under Steve Spurrier, a mentor he still speaks of in fond terms.
After leaving USC to work for his father as an assistant at Virginia Tech, Beamer later served as assistant coach at football powerhouses Georgia and Oklahoma before being named the Gamecocks' head football coach earlier this year. A Charleston native, Beamer remembered that his father "always used to talk about South Carolina as a job he thought had unlimited potential and had every resource [he] needed to be successful."
Some pundits have weighed in on Beamer's USC hire, speculating that he will either be just the man to rescue the program or will lead it into wrack and ruin. Beamer himself takes a more measured view of how the Gamecocks' 2021 season will play out.
Nonetheless, Beamer has said that he is ready for the challenge of "bringing the Gamecocks back to the winning ways" they experienced under Spurrier, which included 11-2 records for three consecutive seasons.
Considered one of football's best recruiters, Beamer believes this year's crop of newcomers is a good one. He observed that COVID-19 hampered USC's recruitment efforts a bit and admitted that he had to utilize the transfer portal more than any other year "because the signing class when [he] committed was not very big."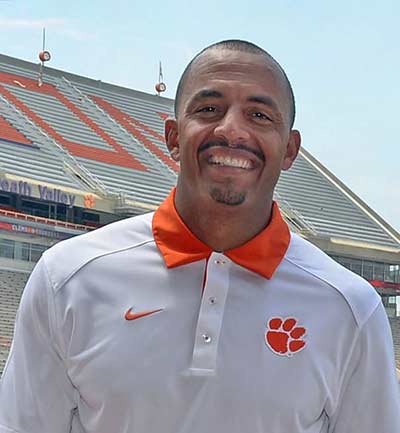 Current Clemson Assistant Coach Tony Elliott previously played as a walk-on for the Tigers, lettering all four years. His position coach at the time was none other than his current head coach, Dabo Swinney. After coaching stints at both Furman and South Carolina State, Elliott joined Clemson's coaching staff in 2011 as a running backs coach and was named offensive coordinator this year. "Understanding the big picture gave me the ability to transition into my current job," Elliott said.
In 2017, Elliott was honored with the Broyles Award as the top assistant coach in the nation. He is also credited with helping former Tigers' standout running back and current Jacksonville Jaguar Travis Etienne make ACC and college football history, with his record of more than 4,000 rushing yards and more than 1,000 receiving yards.
With a raft of veterans returning this season — on both sides of the line — and always-dangerous wide receiver Justyn Ross cleared to play, Elliott would be justified in looking forward to a winning season for the Tigers. But he also never eased up on his players during spring and summer training.
"We've got a lot of potential leaders," he commented. "Our job as coaches is to empower those leaders. We challenge all our players to understand that it doesn't matter where you are on the depth chart. You always prepare as if you were the starter."
One of those players who now will be a starter is quarterback D.J. Uiagalelei, who will be filling the rather large shoes of four-year star quarterback and now Jacksonville Jaguar Trevor Lawrence.
When asked whether Uiagalelei might be able to match Lawrence's fabled mobility, Elliott said, "We'll see what he's comfortable with. Then as this offense creates its identity, we'll see how the quarterback run fits into it."
Whether you cheer for the Gamecocks or root for the Tigers, you can be sure that the arrival of fall means USC and Clemson will dominate South Carolina's heated football conversations. Just make sure to watch your team carefully, so you know what to say.