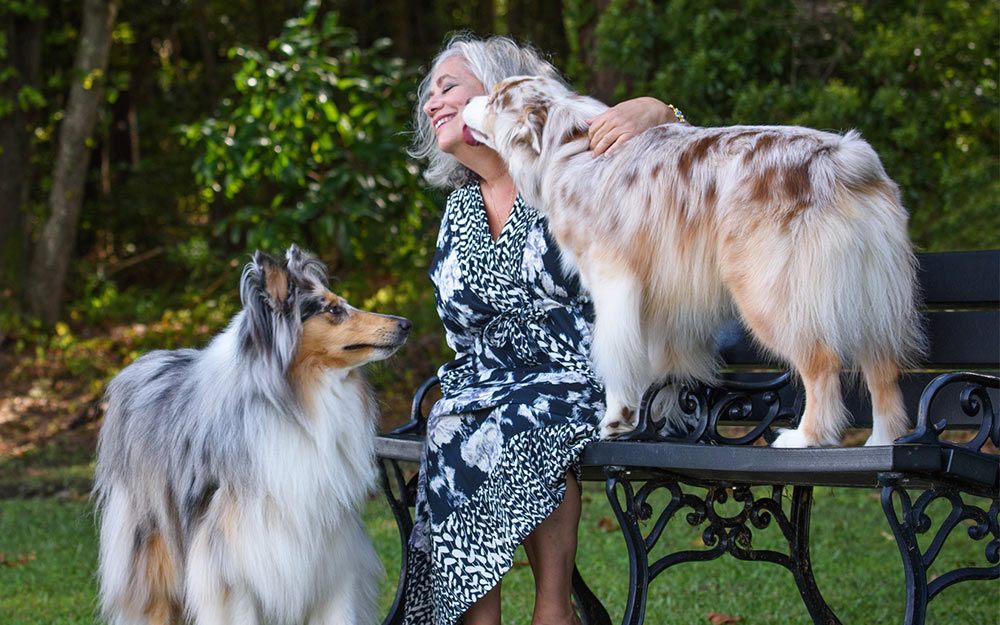 Conversations with homebuyers always include specific preferences regarding bedroom and bathroom count and other desired features. Many buyers will include descriptions of their immediate family members and explain why those features are important for them.
For example, one buyer recently told me: "JoJo and Sammy need their own bedroom on the first floor. JoJo's older now and can't go up the stairs."
But they weren't talking about aging relatives. They were talking about their dogs. JoJo is a 12-year-old German shepherd lab mix, and Sammy is a 10-year-old poodle who has gone blind. This family bought a single-family home with a slab foundation in Dunes West because there were no steps for their dogs to navigate.
Today's homebuyers take their pets' needs more seriously than in years past, and it is a factor in their buying decisions. According to the National Association of Realtors, 66% of American households currently have a pet or plan to get one. Additionally, 43% of households would be willing to move to better accommodate their pets.
Homeowners are finding new and interesting ways to accommodate and decorate for their pets. Many clients today specify the need for a dog room, cat room, bird room, rabbit room or reptile room, citing their pets needs along with other family members, including children and aging parents.
David and Pam Varner, who relocated to Mount Pleasant from Florida, told me they needed a screened porch with a wide railing for their cats to lounge on. The two-story home they bought in Rivertowne Country Club suited them perfectly.
Outdoor living spaces designed to meet pet's needs and safety are important considerations. With alligators, snakes, coyotes and birds of prey sharing the same landscape, fenced yards and enclosed porches allow some measure of safety. Landscaping is also important. Many popular landscaping choices in Mount Pleasant are toxic to pets. These include elephant ears, oleanders, azaleas and poinsettias. The beautiful sago palm, which can be found on almost every street in the Lowcountry, is especially toxic if ingested by dogs, cats and even children.
Homebuyers with pets are drawn to Mount Pleasant as a pet-friendly city. There are a multitude of hotels as well as outdoor dining, parks and venues that welcome pets. Walking dogs on the beach, the Pitt Street Bridge or Shem Creek Waterfront Park is a favorite activity for many where pets are welcome. Leashed dogs are allowed on board the Charleston Water Taxi, which travels between Mount Pleasant and Charleston Harbor Marina — ideal transportation to Charleston Farmers Market at Marion Square on Saturdays. U
Zelda Bryant is a Broker with Bryant Real Estate Group. She helps families with pets (and without) buy and sell homes in Mount Pleasant and Charleston. Contact Zelda at 843-330-7507 or [email protected].
By Zelda Bryant