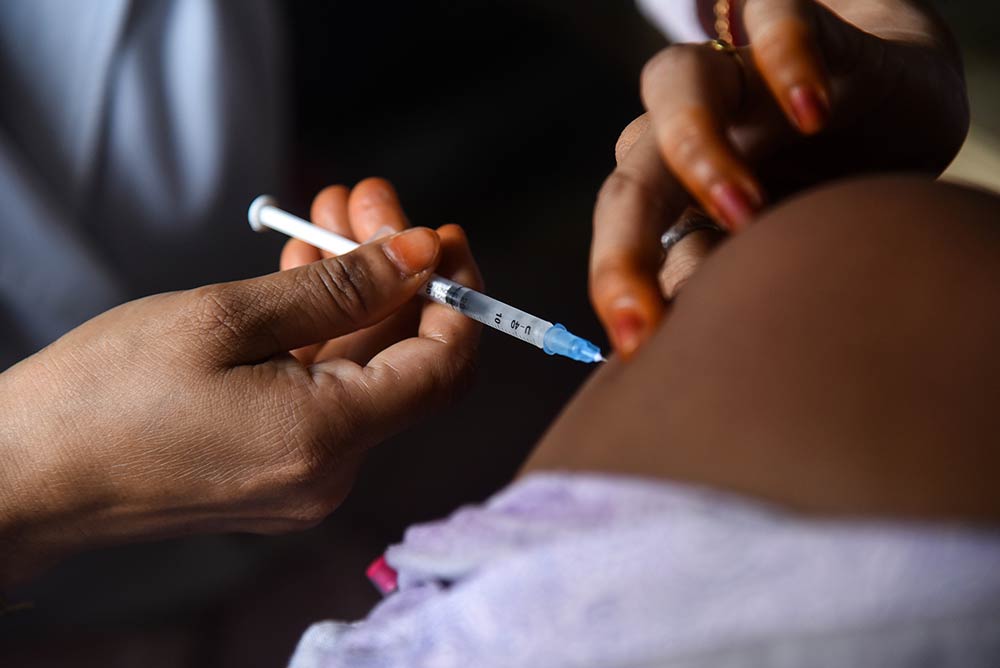 Charleston is not only a top destination for tourists year-in and year-out, it's also a hotbed of helping, an aspect of altruism that radiates throughout the Lowcountry. Private organizations dedicated to the public good are found throughout the area, and volunteerism is a way of life for thousands of men and women throughout the tri-county area. One such organization with a big heart — and many dedicated volunteers — is Shifa Free Clinic in Mount Pleasant.
Healing for All: Shifa Free Clinic
Shifa Free Clinic was founded in 2012 by Dr. Reshma Khan, an India-educated physician who previously worked at Ralph Johnson Veterans Administration Hospital here in Charleston. Shifa is Hindi Arabic, the accent on the second syllable. It means "healing," a profession Dr. Khan practices religiously — literally. She bases her life and work on Islamic principles.
"I wanted to become closer to the Creator," she said. "And what better way to do that than by helping humanity? I wanted to learn more, to teach more and to use the talent the Creator gave me to be a blessing to those I serve."
Those who Dr. Khan and Shifa Free Clinic serve are life's underserved, the poor, the indigent and the homeless. To qualify for help, a new Free Clinic patient must be uninsured and living below the poverty line determined by federal poverty guidelines, although it's hard to imagine Khan turning away anyone in need who is just scraping by.
She and her talented staff — all female as it turns out, though not by design — offer a wide range of medical services: primary care/OB-GYN, pediatric, dental, dermatology, ophthalmology and ultrasound.
Shifa has its own dispensary for much-needed prescription medicines, including COVID-19 and other important vaccines, and also distributes both perishable and non-perishable foods to patients in need. On average, Shifa Free Clinic has 300-plus medical visits and serves 800 families every month and conducts Thanksgiving turkey giveaways, back to school giveaways and holiday season giveaways.
"Our work has really been made possible by the Lowcountry community that has supported us," she said. "We could not do this without the help of all the people who have become involved, our donors and our volunteers."
Among her many success stories: a man with an A1C blood glucose reading of 14 — a Type 2 diabetes diagnosis is 6.5 or higher — with proper medication and necessary lifestyle changes was able to return to a near-normal level and resume work and a fuller life.
Khan also takes pride in the outcome for one pregnant young woman unable to afford a sonogram. Shifa arranged for her to have the test, and it was determined that her unborn baby had a hole in its spine. With this knowledge, the mother was not terrified when her baby arrived, and the doctors at MUSC were armed with the foreknowledge they needed to repair the spinal cord and offer the child a healthy and normal life.
Khan's next goal is "to have the blessing of a more extensive facility to provide better services to more people and to establish Shifa's own soup kitchen, so that we can provide our underserved with at least one freshly cooked meal every day."
Home is Where Her Heart Is: Senior Housing and Resource Management
While Khan wants her patients to leave her clinic with their medical needs met and perhaps a solid meal in their bellies, one of Leslie Jackson's first goals is to have hers stay awhile.
That's because she is the founder and executive director of the nonprofit Senior Housing and Resource Management, a provider for the Veterans Administration Transitional Housing Program. She comes to that task after two successful careers in the private sector, the first as a prosthetist, creating artificial limbs for amputees, the second working with senior citizens through her Assisted Living Locators.
She and the officials at the VA were well aware of the many personal issues that have led to homelessness among numerous United States military veterans. They also understood that there are numerous reasons for homelessness and decided to create an option with a home-like environment. That's how the Lowcountry Veterans Home came into being as a "transitional" home for veterans who find themselves temporarily homeless.
The working concept behind the Lowcountry Veterans Home is that homeless vets, self-identified or referred by an agency such as the VA itself, will spend up to 90 days living on premises, all the while being strengthened through chef-prepared meals and guided through the process of finding good-paying jobs and establishing new permanent homes of their own.
"I saw every day with the Veterans Home," Jackson said, "that the need for help in housing doesn't discriminate. Just like the rest of us, U.S. military veterans are just a few bad decisions away from becoming homeless."
As she grasped the scope of homelessness among veterans, Jackson recalled thinking to herself, "I've got the knowledge, the resources and energy to help out. I asked myself, 'What can be done?' and came up with an answer. It's been gratifying and exciting to see the Lowcountry Veterans Home come to fruition."
Located on a sunny plot on James Island, the Lowcountry Veterans Home has seven shared bedrooms and can accommodate up to 16 transitional residents. While living at the home, veterans have access to medical and mental health care, counseling, help in learning how to find the right jobs and assistance in assuring they receive all the government benefits they have earned through their service.
The facility is drug and alcohol free, and regular testing assures that it will remain so. To keep veterans' minds active, the home has bookcases filled with reading material and offers a host of board games and challenging puzzles.
The goal the staff and volunteers always seek to reach is that every veteran passing through the home will find stable employment and permanent housing. "In our first year of operation," Jackson added, "we have served almost 100 veterans, many of whom came to us with drug and alcohol problems and even felony arrests. Others had just made bad financial decisions.
"It's been a lot of hard work, but we've had our share of success stories. All in all, it's been a blessing to get to know these veterans and to play a role in helping them make their lives a little better."
By Bill Farley