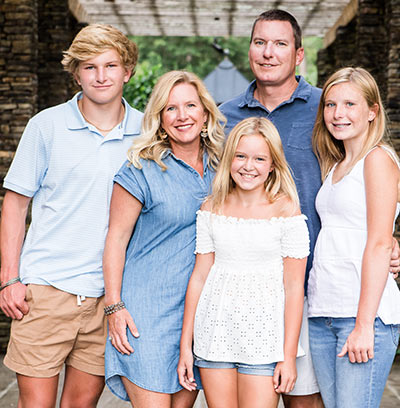 The term "power couple" takes on new meaning since married professional pairings and the tendency for spouses to move into business together is increasing, according to the Bureau of Labor Statistics, which recently estimated 1.4 million businesses in the country are run by husband-and-wife teams.
Locally, real estate duos, specifically, have enjoyed success side-by-side, but it has taken years of working together to determine what is effective in their marital and work lives.
Allen and April Coleman of Coleman Builders first met in 2002 when Allen was overseeing the development of I'On in Mount Pleasant. One fateful day, he was tasked with giving a tour to the new girl, April, who had just been hired to run the development's club. "We hit it off and got married a year later," they recounted. "We saw what was going on in I'On and thought to ourselves, 'We can do this too!'"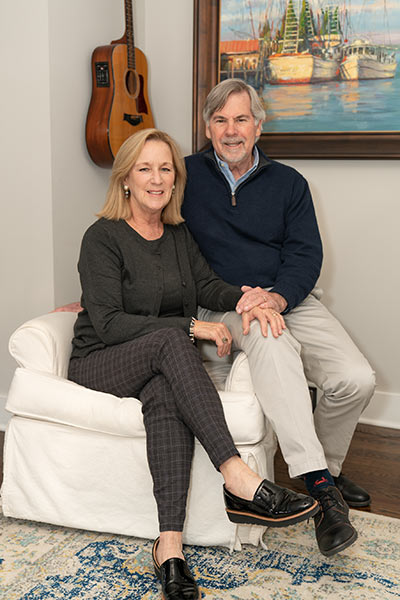 Conversely, Cathy and Ed Hunnicutt met long before they entered the real estate field. Ed started practicing real estate shortly after their first child was born, and they moved to Mount Pleasant so that he could pursue a professional partnership with his brother, joining his established real estate team. Later, Cathy came on board after Ed's brother stepped away from the business. "I told her if she would do the marketing and promotion, applying her knowledge to real estate, we could start our own brand," explained Ed. It worked, and now they enjoy working alongside one another under Carolina One.
Another couple, Sean and Carey Tipple of Daniel Island Real Estate, also met and married before they dove fully into the industry. Carey is from a family of Realtors®, and Sean was an account executive for banks, working in the mortgage department for over 15 years, so the career move was a natural progression for both. After the couple moved to Daniel Island, Carey received her real estate license in 2004, and when business really picked up in 2012 after the housing crash, she introduced the idea of partnering with Sean. The rest became history.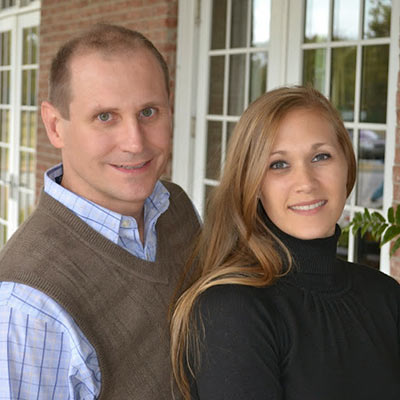 Opposites attract, and, in business, this can be an asset when an individual's strengths complement their counterpart. The Hunnicutts affirm that their qualities, though different, "weave beautifully together, creating a dynamic strengthened by vast experience and ability."
In the example of the Colemans, one handles the design side of the business, while the other oversees on-site projects and coordinates subcontractors. Each has mastered his or her role, creating the best customer experience possible.
The Tipples expounded on the idea that, "as long as your partner is successful, allow them to do a task in their own manner, even if it is different from how you may approach it. Get excited to see their strengths and weaknesses and become aware of how you can help support one another."
However, this is not to say the process of finding balance is easy. These couples recognize the necessity of quality time away from the office to enjoy their families, traveling and local beaches and waterways. When the need arises, though, it is useful to have a teammate readily available. The Colemans, for example, do their best to avoid work topics at home, yet they also confess it is convenient to have one another right there to chat. "Our personal life mixes with our work life fairly effortlessly," they agreed.
The Tipples find they can come home and talk challenges through when they face something tough, leaning on one another to solve the issue. Sean believes their collaboration both at home and at work is more helpful than harmful, simply because their jobs allow them to be flexible with one another, allowing for spontaneity when a client requires it. If there is any drawback to the work-marriage relationship, Carey admitted, "it is when we go through waves and are both slammed, yet still need to coordinate kids' schedules. It can be overwhelming at times, but we absolutely love what we do!" Alternatively, their common work has taught them to rely on one another and better synchronize roles so all bases are covered. "It is all about communication," she said.
With work and home life intersecting, it's easy to assume countless hours are spent side by side, when, in fact, constant overlap is less frequent for these pairs than one would think. When they encounter a busy season, the Hunnicutts explained that they simply prioritize activities where they aren't thinking and talking about real estate all the time. Ed plays music as a release, and Cathy maintains her nursing license and goes on medical mission trips to Guatemala twice a year.
Each couple clearly has discovered how to value and appreciate what their spouse brings to their team. This recognition, paired with patience and support, aids in their business success and builds a stronger marital foundation. "There are going to be ups and downs," the Colemans summarized, "but thankfully, we have our life partner to ride those waves with."