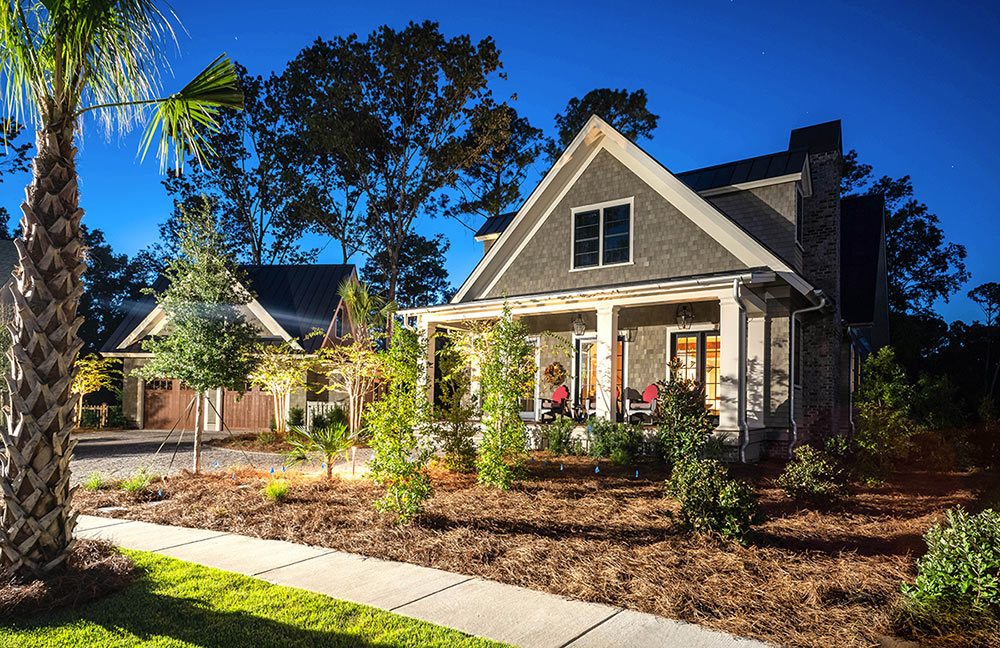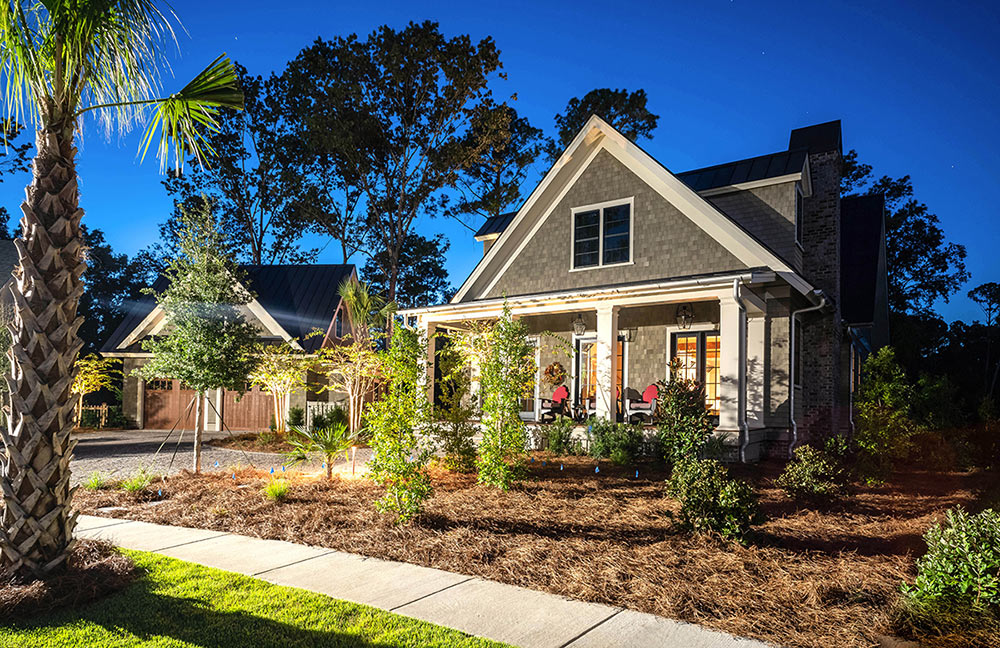 Whether you're a buyer looking to build a dream home that perfectly suits your family or a custom home builder hoping to expand your footprint within the Mount Pleasant market, a meeting with the Carolina One Custom Homes Group will leave you feeling educated, supported and excited about the journey ahead.
The Custom Homes Group, a division of Carolina One New Homes, fills an important niche in the Charleston home market for both builders and buyers alike. "Most buyers haven't built a custom home before," explained agent Robert Benware. "People don't know where to begin, and our group is here to guide them through the process."
The group represents a number of subdivisions East of the Cooper, including Awendaw Village, Heirloom Landing, Hibben at Belle Hall, Riverside at Carolina Park and Shell Landing, but it can also help buyers who are looking to purchase a lot of land or already own land they're ready to build on.
The Custom Homes Group has developed relationships with the premier luxury home builders in the area and is eager to share knowledge with not only potential buyers but other agents as well. "It's our role to be the matchmakers between buyer and builder," shared John Sweeney, adding that they take great pride in introducing buyers to builders who fit their style, budget and personality. "The custom home building process can be extremely burdensome and long, and really, it is truly a relationship between the builder and our clients."
Within the Custom Homes Group, Benware and Sweeney team up to oversee smaller developments of 10 to 30 lots, as well as individual lot builds, while agents Haley Cuzzell and Patty Lynn Connell manage Riverside at Carolina Park. The master-planned community's custom homes section will eventually feature 545 homes on 545 acres, with over 300 of those homes already sold or under contract. Their newest phase — 25 lots on Riverside's first section of waterfront property, dubbed Sawyer's Island — was recently released, only to sell out in a matter of weeks. The next phase is expected to debut in early 2022 and already has a growing wait list.
"What makes Riverside unique is that buyers are able to custom design their homes from scratch with an architect, or they can take an existing plan and make it their own," Cuzzell said. From choosing finishes and fixtures to amending the layout to adding showstopping features like an outdoor fireplace or wine cellar, nothing is off the table.
The group has a lot to offer in terms of building know-how and relationships, but what really makes working with Carolina One Custom Homes special is the dynamic that Benware, Sweeney, Cuzzell, Connell and Broker-in-Charge Will Jenkinson have fostered. "We work so well as a team," lauded Connell.
When a client chooses the Carolina One Custom Homes Group, they're not limited to the knowledge, expertise and offerings of one agent — they are able to take advantage of five talented individuals who make it their priority to take the stress out of building their dream home.