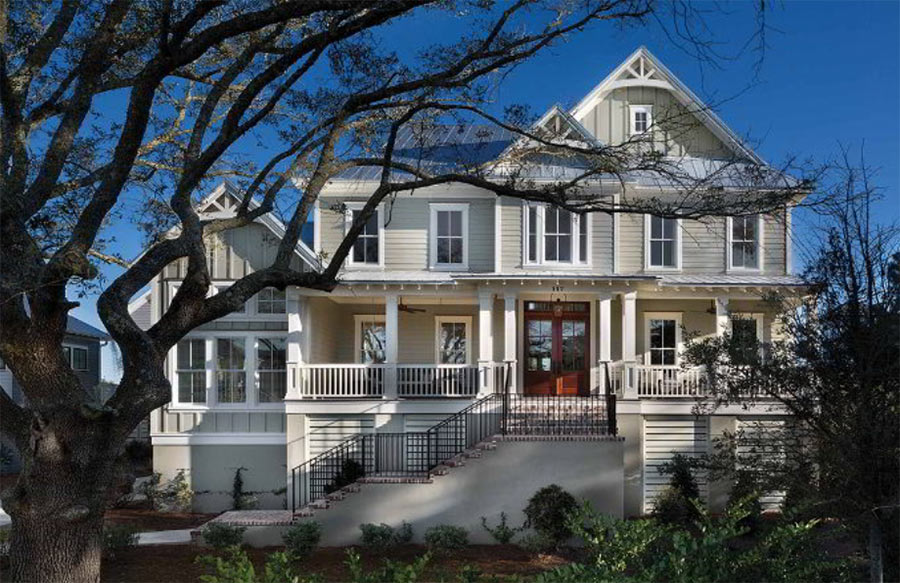 You may have heard that there's no room left to build in Mount Pleasant, but Chuck Lattif, owner of Coastal Premier Homes LLC, would beg to differ. Lattif has embarked on a mission to turn 42 acres of marsh front property that was once home to a tomato farm into one of the last exclusive, luxury communities to be built in our booming town.
Located off of Rifle Range Road near Coleman Boulevard, Heirloom Landing is comprised of 28 lots ranging from ¼ to ¾ acres in size, many of which offer spectacular marsh views. Some even have a view of Sullivan's Island, which is a mere 3.7 miles away by car. Lots range in price from the low $300,000's to mid-$400,000's.
Chuck Lattif on the VOICE for Real Estate Podcast
Unlike many communities currently underway in the area, Heirloom Landing will consist exclusively of custom homes, ensuring that your home will be as unique as your fingerprint. Working with Coastal Premier Homes LLC as your builder offers some significant advantages.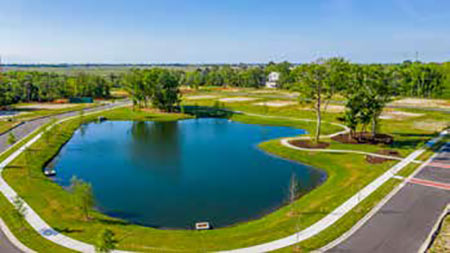 "All of our plans are fully customizable," added Lattif, "which means that you can pick and choose your favorite features from a number of plans to create one that's perfect for you." Plans start in the low $900's and range from a 3-bedroom, 3.5-bathroom, 2,500-squarefoot coastal cottage to a grand 4-bedroom, 4.5-bathroom, 4,600-square-foot seaside escape.
The community's model home, currently under construction, features a coastal-contemporary elevation with a modern interior that shines with warm wood floors and cabinetry accented by sleek glass and metal finishes. Its foyer leads to an open, airy floor plan with a generous chef 's kitchen, dining and living room as well as a separate office. The living spaces are joined by a downstairs owner's retreat with a soaking tub and spacious shower. From the living area, a wall of windows recedes to reveal an outdoor patio with ample room for lounging, eating and grilling, allowing its residents to fully embrace indoor/outdoor living. Upstairs, three additional bedrooms are highlighted by a loft with wine storage and a wet bar, perfect for relaxing on a rainy day.
Heirloom Landing currently has one home available for purchase: a 2,783-square-foot, 4-bedroom, 3-bathroom beauty listed for $1,269,700, along with numerous lots available for purchase for buyers looking to begin the home-building journey.
For more information about Heirloom Landing, visit heirloomlanding.com, or email [email protected].