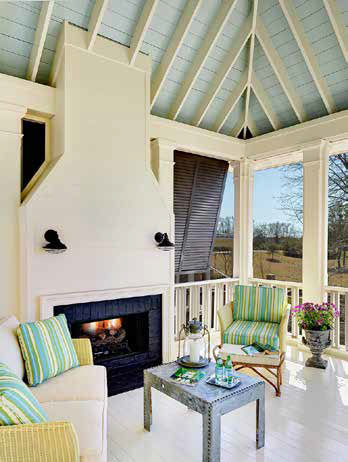 There's never been a better time to sell your house in Mount Pleasant, but what happens if you're looking to buy? The housing market throughout the Charleston area has seen an unprecedented demand over the course of the past year, turning the already stressful experience of buying a home into a truly harrowing ordeal. Buyers are forced to scour the MLS listings as if it's their fulltime job. And if a home comes on the market and has even the slightest potential of being "the one," well, you'd better be prepared to make an offer at or above the asking price within 48 hours, or it will be snatched up by another eager family.
"On any given day, we have 2,000 homes available [on the MLS]" explained Will Jenkinson, Broker-in-Charge of the Carolina One New Homes Group. "Based on the current demand, we need another 10,000 homes to balance out the market."
That's a wide gap and a big concern, whether you're looking to move from another state and need a sure thing – as a state, South Carolina has the second greatest in-migration numbers this year — or are trying to relocate within the region and orchestrate putting your home on the market while finding a new home at the same time. With this perfect storm brewing, the choice to build your dream home instead of buying has never been more appealing.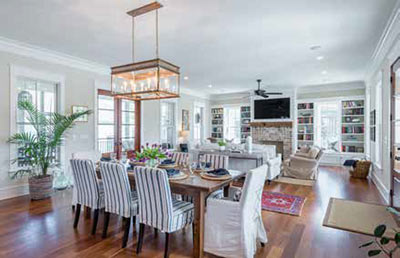 Mount Pleasant plays host to a wide array of planned communities, but, let's face it, many of them sold every available lot and wrapped up construction before this boom began. Or at least that's how it seems. So where do you turn when you've made the decision to build, but there's no space in which to do it? As the premier source for buyers ready to start the home building journey, the Carolina One New Homes Group is a great place to start. Because they spend all of their time focusing on new construction, the group is privy to many of the upcoming projects around the area before they even get started.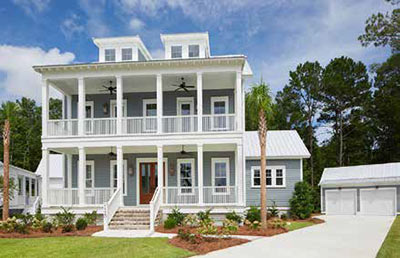 "People assume that we've already sold all of our lots because we don't currently have any available," explained Haley Cuzzell, one of the group's agents who represents the Riverside at Carolina Park development. This custom homes section of the development is planned to include 545 homes on 545 acres. While over 300 are already under contract or sold, there are still countless lots that have yet to be released. "Our next phase will be available in early 2022, and we already have a growing waiting list," she enthused.
Riverside isn't the only development getting ready to release new lots. Revel in Carolina Park will feature 45 acres of single-family cottages, and phase 6 of Hibben at Belle Hall is just around the corner, with 19 new homes sites.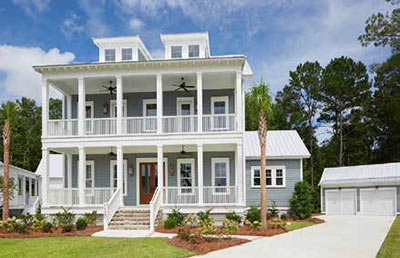 Buyers looking to build a home don't need to limit themselves to large master-planned communities, however. Smaller, infill communities are popping up all around the area, offering the option of more intimate subdivisions. One of the most exciting projects taking shape in Mount Pleasant is Heirloom Landing, a 28-lot marsh-front luxury home community by Coastal Premier Homes. The exciting thing about working with Coastal Premier Homes is the versatility that they offer their clients. "You're welcome to bring your own plans, or we can offer a range of fully customizable plans to get you started on your journey to the perfect home," explained President Chuck Lattif.
It may allow you to avoid the stress of being glued to Zillow, but new construction comes with its own set of obstacles. "When it comes to building a new home, the biggest challenge is the time it takes to build," Lattif shared. However, that longer time frame can prove as a positive for some buyers, giving them the chance to have a set date for a move or a timeline to prepare their existing home to be listed for sale.
Most importantly, making the decision to build a home from the ground up allows you to make choices that make the most sense for you and your family — from function to form to location — without being burdened by market availability, multiple offers and future renovations. If you can dream it, you can build it, right here in beautiful Mount Pleasant.