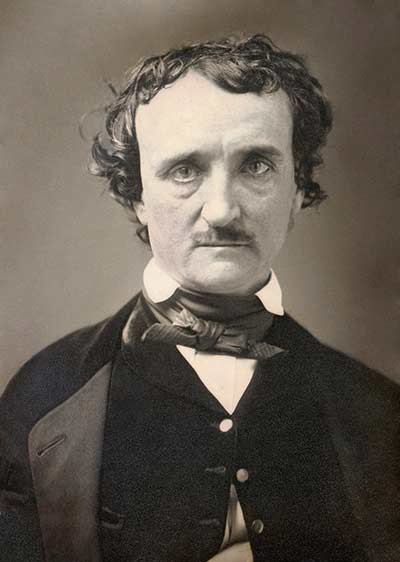 As one of the most historic spots in the United States, East Cooper is known for its Southern hospitality and charm, and it's also notorious for ghostly inhabitants who came but never left and allegedly take up residence amongst the living. Lowcountry tourists and locals alike line up for historical haunted tours in search of a good ghostly tale, oftentimes with the hopes to encounter the spirits stuck somewhere between our world and the afterlife.
Eric Lavender, owner of Charleston Pirate Tours, is an avid researcher and native South Carolinian, and his expertise in ghoulish legends extends well beyond piracy to include all of the specters of the Lowcountry. That includes a haunting East of the Cooper river that Eric refers to as "Stranger on the Beach," a thrilling tale for locals, literature buffs and anyone who enjoys the retelling of a paranormal encounter. This is the story of a former soldier once stationed at Fort Moultrie, whose strong connection to the Lowcountry may be the reason his spirit still visits.
The haunting took place on Sullivan's Island in 2005. 26-year-old Carly Jones was on a family vacation and decided to take a stroll on the beach one morning before the crowds were out. She was walking around picking up seashells when a particular shell caught her eye. She was turning it over in her hands, admiring the shell, when she noticed a gentleman, standing fully clothed, watching the ocean waves break on the shore. She found his appearance to be odd. He wasn't dressed for a day at the beach and his "long dark hair and very dark eyes" made him stand out in her mind as a unique presence.
When she looked up again from her seashell, Jones noticed the tall man had come closer. She looked back down at the seashell to avoid an awkward encounter, but that's when the man spoke to her and asked if she wanted to know more about the shell she was holding. Interested in what he had to say, Jones acquiesced, and the man's soft-spoken voice began to put her at ease — his once-alarming demeanor faded away into a disarming and peaceful presence. He explained the seashell in great length, from its pink color and smooth interior to rough exterior, and she was impressed by the vast knowledge the gentleman possessed.
But when she bent down to pick up another shell and inquire about it, the gentleman had vanished. She assumed he had ventured back over the dunes, but she didn't check to see; she just picked up her newly collected treasures and headed back down the beach to her vacation home.
Later that evening, Jones and her family were out to eat at a local restaurant when a painting hanging over the fireplace demanded her attention. The man looked eerily familiar, and so she walked over to get a closer look. Without a doubt, it was the man she spoke to earlier on the beach. She immediately flagged down a server and asked her if she knew the name of the man in the artwork. The server looked at her, puzzled, and said, "Oh yes dear, that's Edgar Allan Poe."
Edgar Allan Poe, an American author and writer legendary for his mysterious and haunting short stories and poetry, was stationed at Fort Moultrie during his stint in the Army in 1827. During his short stay here in Charleston, which lasted only a little over a year, young Edgar Allan Poe was enlisted under the name Edgar Perry, and became good friends with local professor and conchologist, Edmund Ravenel.
"It's safe to assume Poe learned a lot about seashells from Ravenel," Lavender explained. "Many also believe Poe wrote his famous classic poem 'Annabelle Lee' about Ravenel's daughter Anna, and that the 'kingdom by the sea' is Charleston."
While Edgar Allan Poe didn't die on Sullivan's Island, it may well be his chosen place in the afterlife to walk about and engage in casual conversation with beach strollers. "So the next time you're walking the beach on Sullivan's Island, and you encounter some man not exactly dressed for the beach but seems to know a lot about shells, you may be talking to ole Edgar yourself," Lavender remarked.