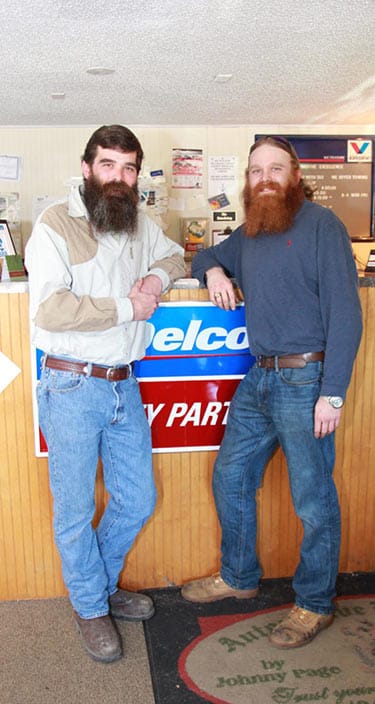 Building trust within the community is the foundation of any successful business. When Johnny Page thinks of the last two decades running Automotive Excellence, he thinks of all the Mount Pleasant residents who have trusted him, how hard the company has worked to earn that trust, and how proud he is of his team for honoring it.
"As an owner, I am committed to providing the same quality, honest service today as I was the day I opened my doors," said Page. "I haven't changed anything in 21 years." Page and his team lay it on the line and shoot from the hip according to Page.
His goal is to build trust among his employees and his customers. "I want the customer to know who they are dealing with. When a client develops a relationship with one of my mechanics and calls to schedule with them, it shows me that they trust my team as much as I do," he added.
Automotive Excellence is a business built on relationships, especially with Page's longtime employees, one of which has been working with him for over 20 years. Page also maintains working relationships with local vendors because it ensures quicker turnaround for his customers, and because, as a member of the community, he likes to keep his money local whenever possible.
Page recognizes that people depend on their vehicles day in and day out. He works tirelessly to keep his prices low and return times as short as possible. He's so committed to returning vehicles to his clients promptly, he will personally pick up parts from local vendors. While auto part procurement and distribution have significantly suffered in recent years, Page doesn't want to keep people waiting any longer than he must.
When there are extensive expenses or long delays ahead, Page and his team are "brutally honest" with their clients. Right now, Automotive Excellence is operating with the lowest profit margins they have ever had. Like most businesses, Page is facing increased costs and delayed access to materials, but he's more concerned about his customer's needs and goals than he is about his bottom line.
"We have the best mechanics in town. I take care of them and my clients. I want to keep my customers forever," he declared.
Trust is built on reliability, consistency and honesty. Working to manage the ever-changing challenges of post-pandemic life, Page and his team are dedicated to keeping drivers in the driver's seat and families living life to the fullest. For most people, a car is not just a car; it's their livelihood. It gives them independence and keeps them connected to those they love. Whether it be a simple oil change or a full engine replacement, Page and his team consistently earn rave reviews for keeping things straightforward for every one of their clients.
Automotive Excellence has two Mount Pleasant locations: 1237 Ben Sawyer Blvd and 1084 Johnnie Dodds Blvd. They can be reached at 843-216-1599 and 843-881-1078.
By Isabel Alvarez Arata