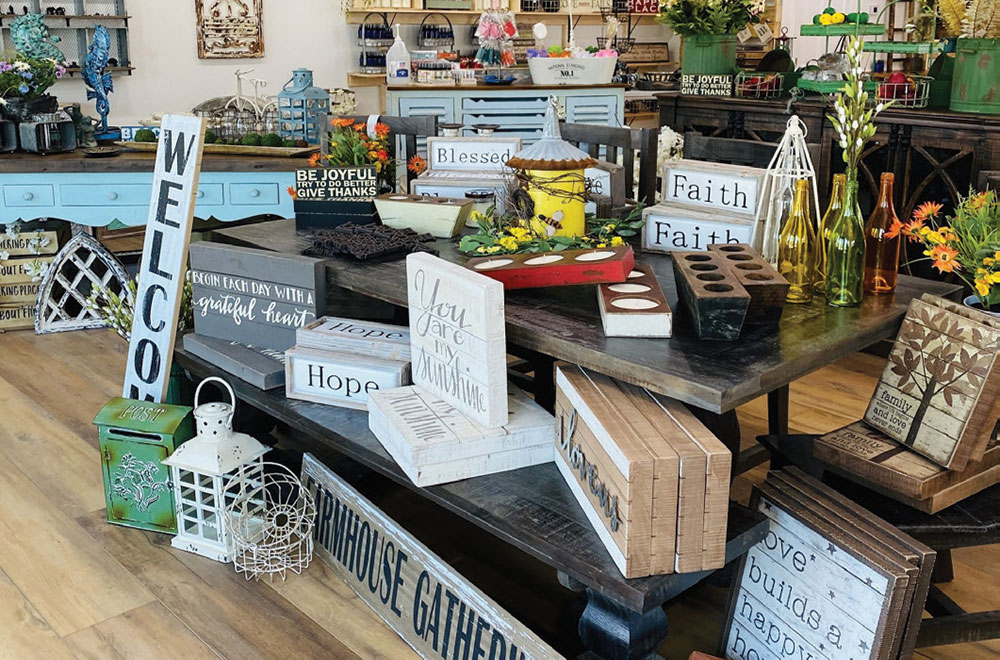 When Frank and Sonya Pacera opened Heavens Marketplace in Myrtle Beach mid-summer of 2020, they had their entire future riding on its success. Now, barely two years later, the husband-and-wife team just held a grand opening for a second location in Mount Pleasant. The new space is complete with more room for home décor, furnishings, whimsical beach signs and tons of unique gifts sourced by local artists. There is no shortage of that famous South Carolina flavor and feel.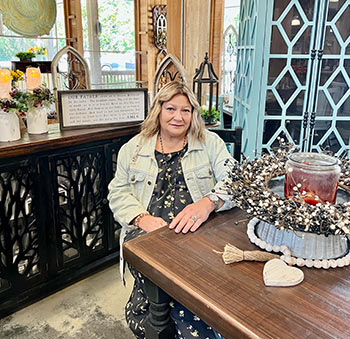 "We love the Charleston area and found the perfect spot to expand in what was once the Boone Hall Market," Frank Pacera said. "A new investor recently bought the property and we met with them in March to discuss our concept, and they loved it."
That concept contains 10,000 square feet and a vast assortment of offerings, including:
Farmhouse-style furniture
Candles for any occasion
Metal car coolers and seated mermaids
Good Works Jewelry
Inspirational and faith-based products
Myra bags
Dona Bela Shreds Headbands
Nectar frame sunglasses
Heavens Marketplace also has something for everyone this upcoming holiday season. Jewelry, flowers, wreathes, accessories, candles, fashion apparel, seasonal decor and extensive faith-inspired inventory dot the retail space. These offerings reflect both the Paceras' business name and approach.
FEATURED CATEGORIES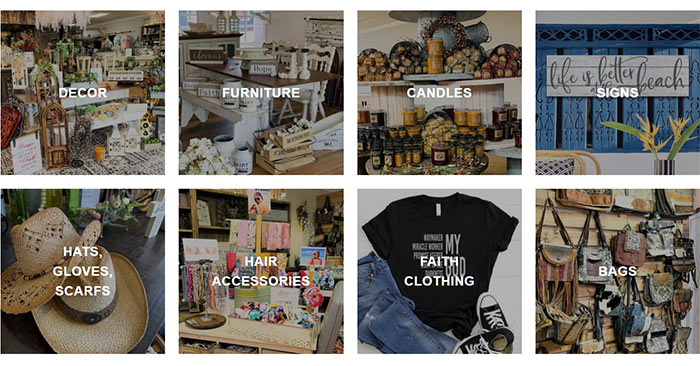 "Each week we bring in items to keep our inventory fresh and new," Sonya Pacera said. "We also plan to have workshop classes and areas for people to sit, enjoy coffee, read our prayer trees and just feel relaxed in our setting."
The Paceras have come a long way from the uncertainty they were facing when they launched their first shop at Tanger Outlet 17 in Myrtle Beach. That first shop is similar to the new one in Mount Pleasant, but as with any new venture, they had no guarantee of revenue and only hoped to make an impact.
"We honestly didn't know what to expect when we started—we tested out a small location for the first shop at Barefoot Landing before moving to Tanger," Sonya Pacera said. "Now, I can say it has been a true blessing to be where we are today."
The new location will allow vendor events, classes and things that the Paceras said they haven't even thought of yet. But with a larger building, the local history and the surrounding environment of Mount Pleasant, the newest Heavens Marketplace is going to allow both locals and visitors to plunge into Lowcountry relaxation—and once you feel it, you might want to stay for a very long time.
"So many people tell us they could spend hours just enjoying the inspirational vibe we have created at Heavens Marketplace," Sonya Pacera said. "And every time a customer comes up to us and says 'I just love your store; it's so uplifting,' it's the best part of our day."
For more information, please visit heavensmarketplace.com, or call 854-854-0486.
By L.C. Leach III