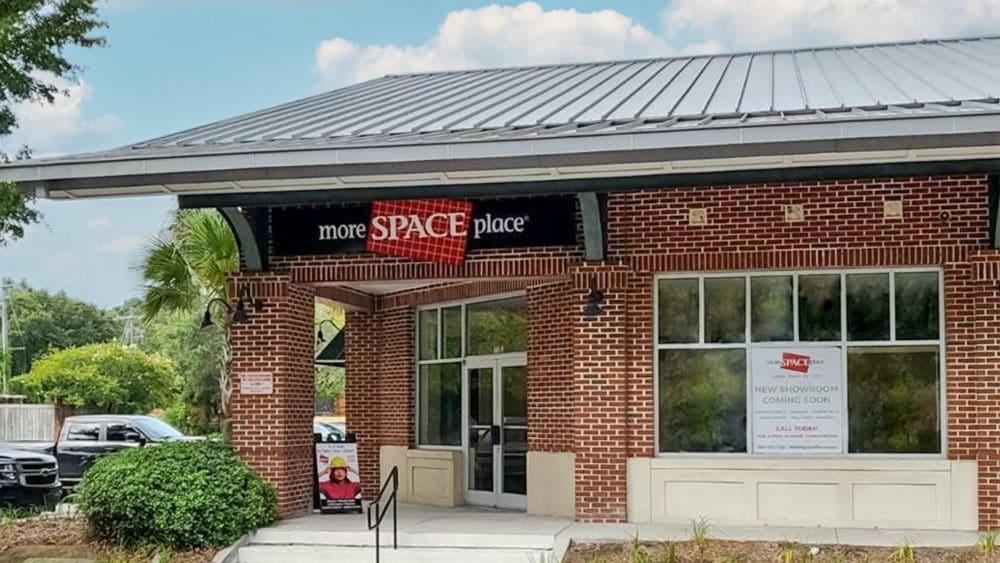 One commodity that is becoming increasingly hard to come by is space. We all need more of it: space to store things, space to work, space to live. Space in our homes that was once unoccupied now houses all our modern clutter. With more people working from home than ever before, space is at an all-time premium. One store in the Mount Pleasant Towne Center aims to provide for your space-saving needs.
Serving the Charleston area since the early 2000s, More Space Place offers space-saving solutions for any room in your home or office. Mainly selling hidden Murphy beds and custom closets, the store also has a large array of organizational products.
According to owner Bryan Mudrak, "Our biggest requests are for custom closets and Murphy wall beds. Since the pandemic broke out, our customers have been shut in. Many realized there was room for improvements in their own homes, and so, the projects started."
Once they see how well More Space Place's products work for freeing up room in bedrooms and closets, many customers want more organization in other parts of their homes. More Space Place offers help with organizing garage and workshop storage, as well as pantry and kitchen spaces.
"Many of our customers realized that organization and storage for all their stuff was important," Mudrak added.
A lot of customers also utilized the store to come up with solutions to make their workspaces more efficient. To that Mudrak commented, "Professionals found themselves transitioning from the office to working from home. So, home office projects grew. We have everything you need for a home office, from a small fold-up office to a fully professional business environment."
Looking for a more customized look and feel for your space? More Space Place also offers a fully custom wood working shop. Whether you have a personal design in mind or you're working within the parameters of set plans from a contractor, "we can produce almost anything you can draw or provide a picture for," offered Mudrak.
If you're not sure where to start in your journey to better organization, the store offers 25 room ideas, as well as expert help from professional designers. The showroom is set up to show how efficient every product is, and it's bound to elicit decluttering inspiration from even the most lackadaisical of customers.
Whether you're looking to free up space in your home, organize your closet or garage, set up an efficient professional office environment or just glean some form of sanity in a world full of chaotic clutter, More Space Place has everything you need. You can visit them at their physical location on the corner of Market Center Boulevard and Hungry Neck Boulevard or visit them online — then get started making more room in your life.
As Mudrak says, "Life becomes easier when you can find what you want when you want it."
For more information, visit morespaceplace.com/mtpleasant, or call 843-352-7241.
By Chesley Lanford