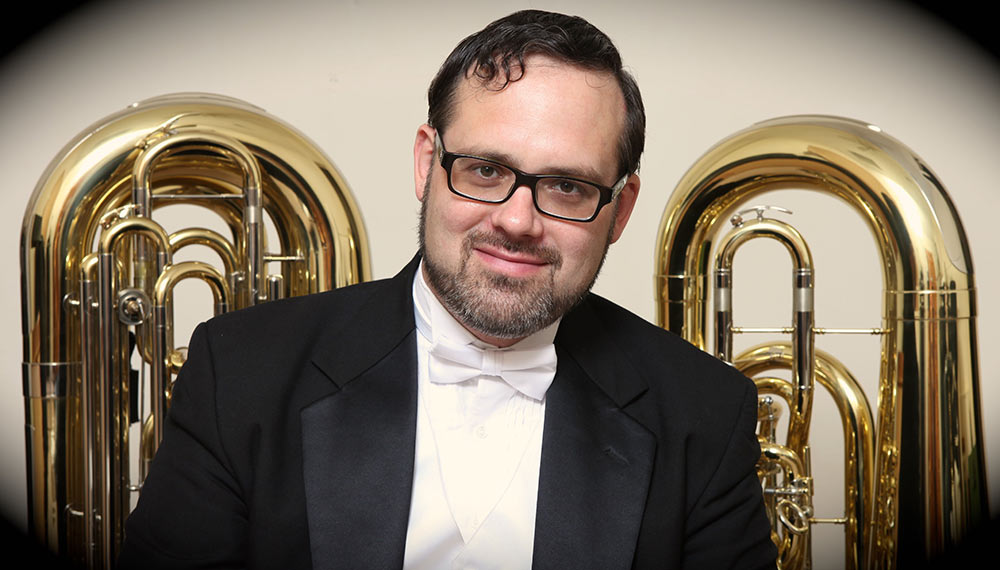 The Lowcountry of South Carolina inspires music. From "Porgy & Bess" to the Charleston Symphony Orchestra to Ranky Tanky and everything in between— the region bleeds sound. In the midst of it all, you'll find Chris Bluemel, founder and owner of Southern String Supply.
Bluemel has been building and refining his business since 1999, focusing on repairs, sales and rentals. He also continues to work as a freelance professional musician, having started his performance career as a US Army musician. He's played tuba with the Charleston Symphony Orchestra, the Hilton Head Symphony Orchestra and various jazz groups. Throughout the journey, he picked up instrument repair.
"When you're single, you have free time on your hands," he said, laughing. "So, I learned things. Lots of things."
The "things" he learned included how to repair an array of wind, orchestral, guitar and folk instruments. He apprenticed to hone his skills prior to launching his own shop. Originally called The Instrument Doc, Bluemel knew his skills and the environment in which he was using them were unique.
"We're the only real repair shop like this in this part of the state," he relayed. "We're a brick-and-mortar shop that can provide instrument repair on-site. It's a very specialized field. We don't ship everything away to be repaired in warehouses."
He added that this gives them an edge. "We're all professional musicians. We test-play each other's repairs, which gives you a quality control that can't be rivaled in our industry. We have a depth of understanding of the construction of the instruments that you don't find just anywhere."
Bluemel loves opening his shop to others, sharing, "We've hosted school programs so students get to see what it's like to repair and make instruments. I get job-shadowed a lot for school career days."
Southern String Supply also sells a wide range of the same instruments it repairs. You'll find brass instruments, from tubas to trumpets. You'll find wind instruments — flutes, clarinets, saxophones and more. There are guitars, Japanese folk instruments, dulcimers and supplies for all of them. Southern String Supply also happens to have the best assortment of ukuleles in the Lowcountry, like Lanikai and Ohana.
If you or your child are interested in signing up for a band class at school or trying out something new, give the shop a call. They'll tell you everything you need to know to get started with their rental program.
"We're deeply vested in musical education and the professional musician community," Bluemel emphasized. "We've been around for a long time already, and we're going be here for much longer."
So, whenever your guitar pops a string or your flute key gets stuck, Chris Bluemel and the team at Southern String Supply will get you back on your musical journey…or maybe help you start one.
For more information, call 843-276-9239, or visit theinstrumentdoc.com.
By Leah Rhyne